Rays' resolve unwavering amid tough stretch
Tampa Bay claws back to tie twice after early deficits in loss vs. Red Sox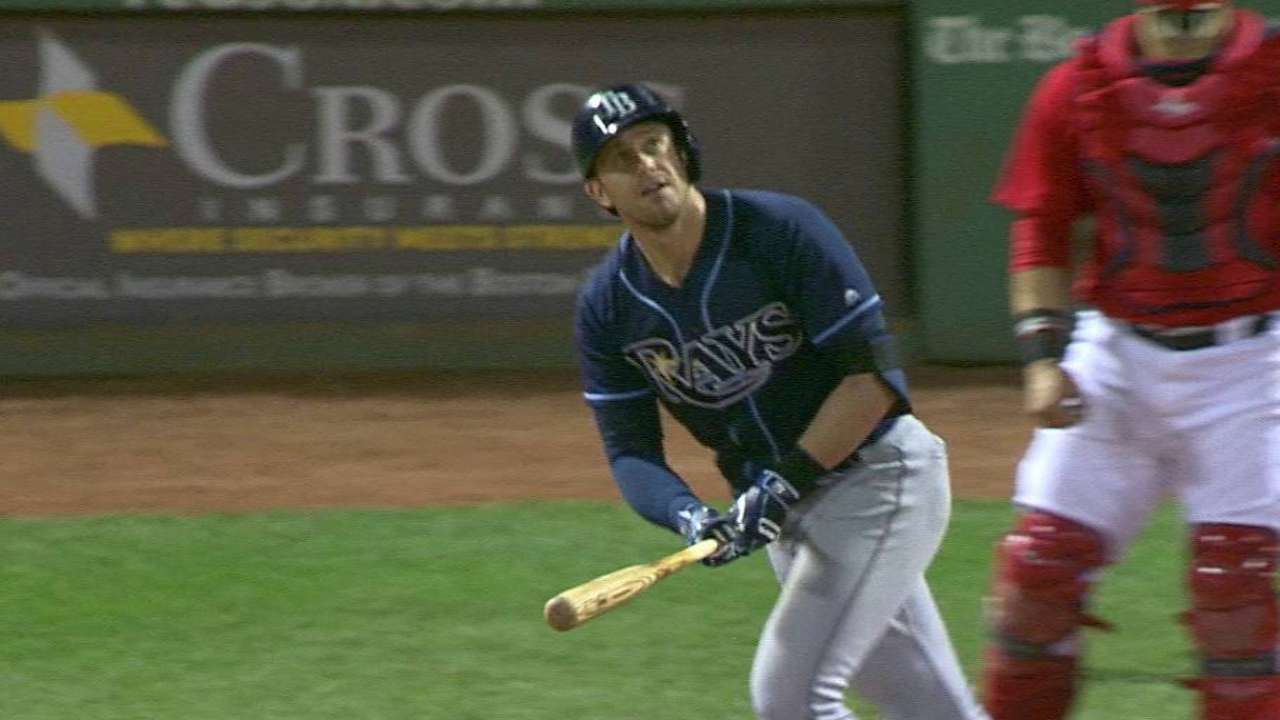 BOSTON -- Scuffling is one thing. Quitting is quite another. And the Rays showed no signs of the latter Friday night despite their recent hard times.
"[I'm] still liking the way the guys are going out," Rays manager Kevin Cash said. "We got down. We answered back. Kind of back and forth, back and forth. Even to the last inning when Longo goes up there and hits a home run and puts us within one. Can't complain about that. Just wins are very tough to come by."
Friday night's 6-5 loss to the Red Sox was the Rays' 20th in their last 23 games. Having that heaping helping of negativity on their shoulders entering the game, one would think a palpable letdown would have been visible after the Rays fell behind 2-0 in the first.
Even though the situation felt like more of the same, the offense got busy scoring one in the second on an RBI single by Nick Franklin and one in the third on a solo home run by Logan Forsythe to tie the game at 2.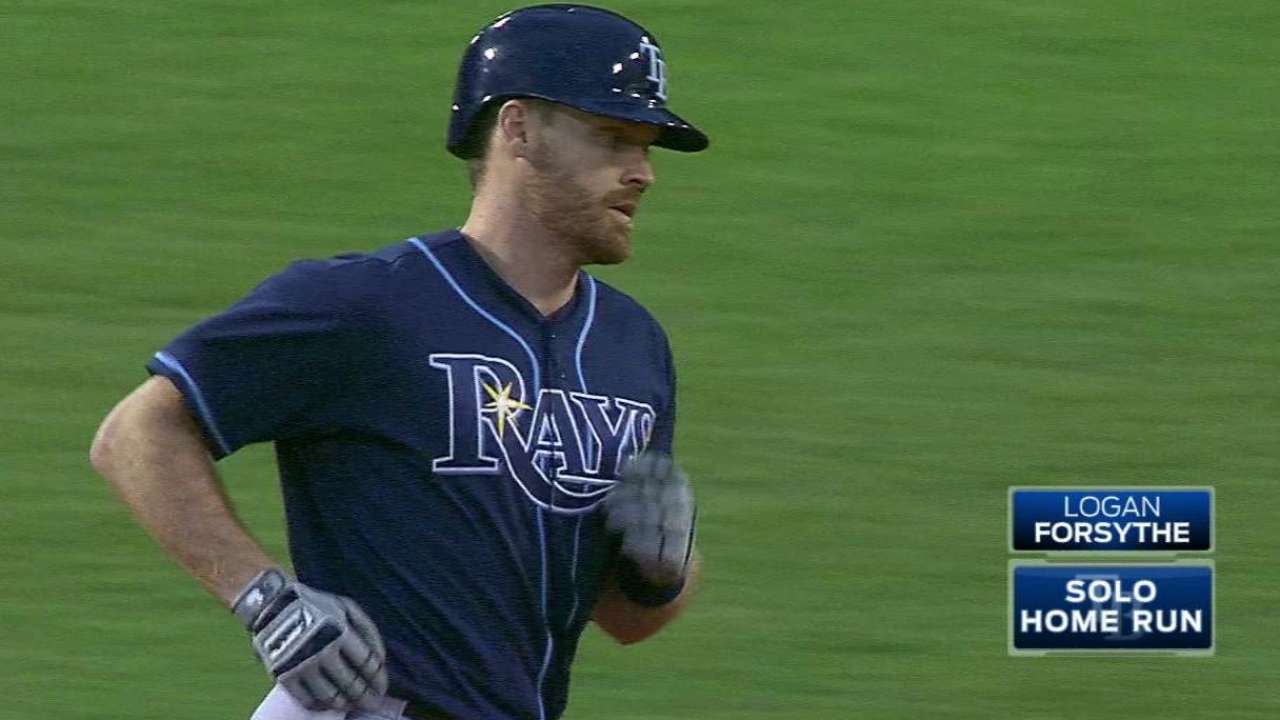 When Boston scored twice in the fourth to take a 4-2 lead, the Rays once again answered in their next at-bat with a sacrifice fly by Brad Miller and an RBI single by Evan Longoria to tie the game at 4.
Unfortunately for the Rays, the Red Sox scored once in the sixth to break the tie then added an insurance run in the eighth that allowed them to hold the lead when Longoria homered in the ninth.
"There's a bunch of professionals in this locker room," said Logan Morrison when asked about the way the team has conducted itself during its difficult stretch. "[If] there's one thing you don't have to worry about with this team, it's effort level.
"Everybody's playing hard, everybody's running out balls, everybody's trying their best. It's just one of those things. I mean, we hit, we don't pitch. We pitch, we don't hit. Sometimes we don't pitch and we don't hit."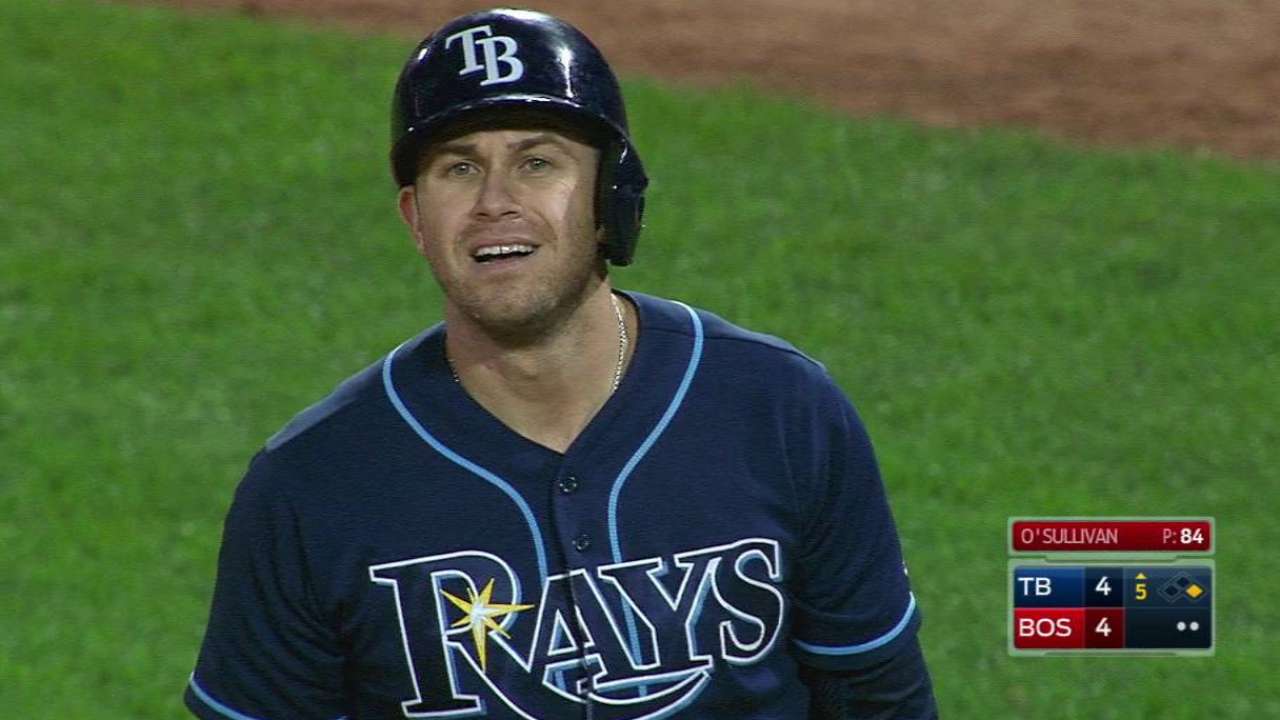 Brandon Guyer allowed that the stretch by the Rays is surprising and even shocking considering the effort and the talent level on the team.
"The fact that this is happening is kind of mind boggling," Guyer said. "It's not going to deter us. We're still going to come to the ballpark every day and give it our all. This is baseball. Things will turn around. It's just taking longer than what we all would think it would. But it will."
Chris Archer, who took his 12th loss of the season Friday night, said he and his teammates continue to show up at the ballpark ready to embark on a new day, without any baggage.
"I don't feel like anybody is defeated before the game," Archer said. "Just the past 20 or so games have been very tough for us."
Guyer stressed that he and his teammates are doing everything they can to bust out of their current funk.
"The results aren't there right now, but we're doing everything we can," Guyer said. "There will never be any quit in any of us."
Bill Chastain has covered the Rays for MLB.com since 2005. This story was not subject to the approval of Major League Baseball or its clubs.