MLB.com Columnist
Jonathan Mayo
Top 10 fantasy baseball prospects for 2016
Plenty of players in the Futures Game could make an impact in the second half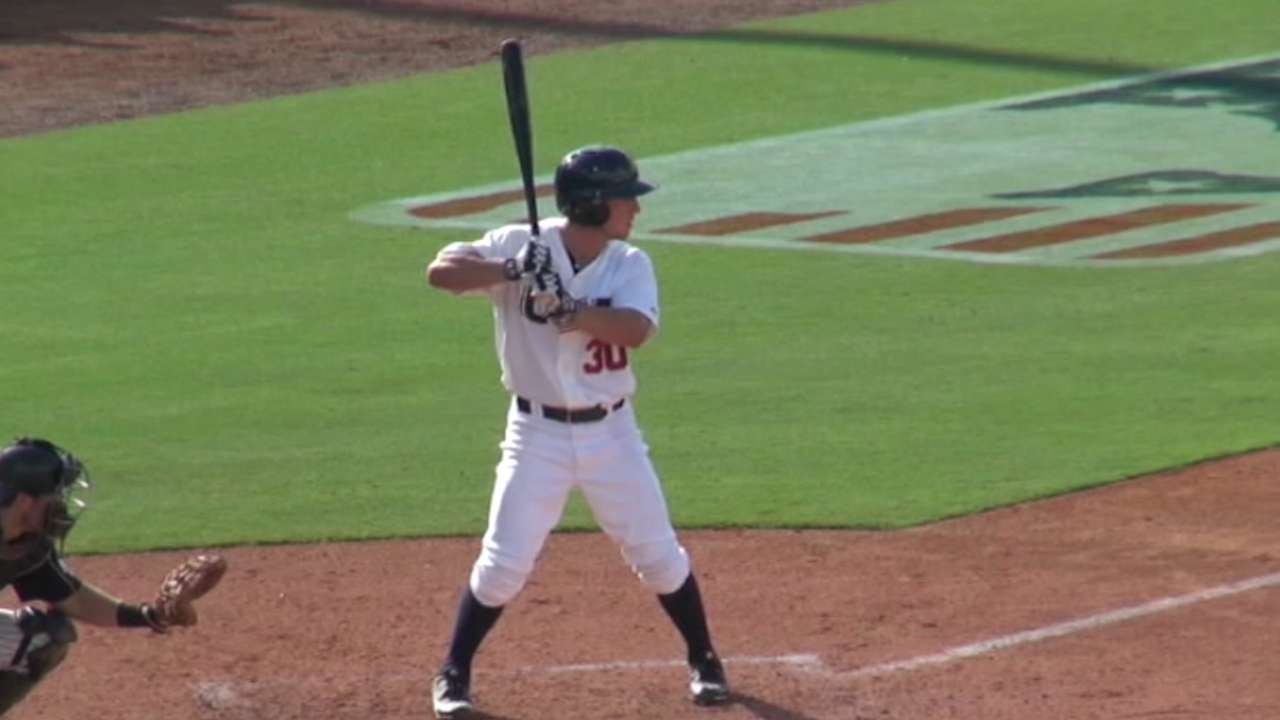 There are few better predictors of big league success than the annual SiriusXM All-Star Futures Game. Since the game's addition to the All-Star festivities back in 1999, the numbers of players who have gone from the game to be big-time Major Leaguers has been simply astounding.
It often doesn't take long. Just look at last year. Kyle Schwarber was the MVP and Michael Conforto had two hits and threw out a runner at home. Both were up and were factors in the second half after their Futures Game performances, for their teams as well as for fantasy owners everywhere. Countless others have made it up, either last year or this, many making indelible impressions.
So it made sense to make this version of the Fantasy Prospects Top 10 a special Futures Game edition, what with the 18th annual Futures Game set to take place in San Diego this Sunday (7 p.m. ET/4 p.m. ET on MLB Network) and all. Any fantasy owner should make sure to have pretty much everyone on both the United States and World rosters on watch lists since so many will get up in the near future. What follows below, though, is a look at the top 10, based on perceived impact in the 2016 season. You're welcome.
1. Alex Bregman, SS/3B, Astros
He's following that Schwarber/Conforto path: Drafted the previous year, reaching the upper levels quickly and going to the Futures Game. The No. 2 overall pick from the 2015 Draft has been red-hot since moving up to Triple-A and had a combined .309/.416/.603 line through 70 games. It's hard to think he's not an upgrade over Luis Valbuena at third, right?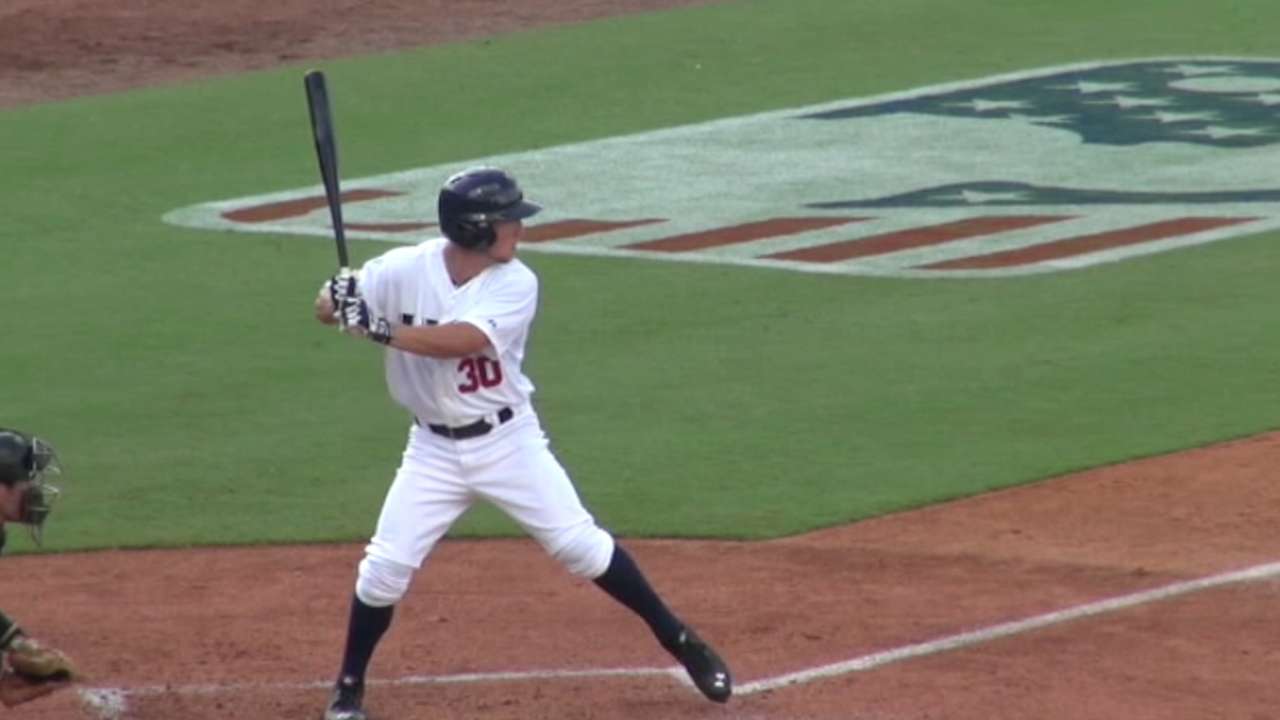 2. Alex Reyes, RHP, Cardinals
He had a couple of clunkers in late June but bounced back on July 4 with 6 2/3 strong innings, during which he allowed just one run on three hits while striking out nine. The right-hander has struck out 13.3 per nine innings in his nine starts since serving his suspension. As long as he keeps the walks in check, could he be an upgrade over someone like Mike Leake? He could also make a Carlos Martinez-like impact from the bullpen should they go that route.
3. Hunter Renfroe, OF, Padres
The 2013 first-round pick is looking more and more like a prototypical right fielder. It's his first full season in Triple-A and he clearly has little else to prove with a .335/.362/.611 line to go along with 21 homers and 76 RBIs in 84 games. Sure, Matt Kemp and Melvin Upton Jr. have had somewhat resurgent years, but at some point the last-place Padres have to see what the future looks like.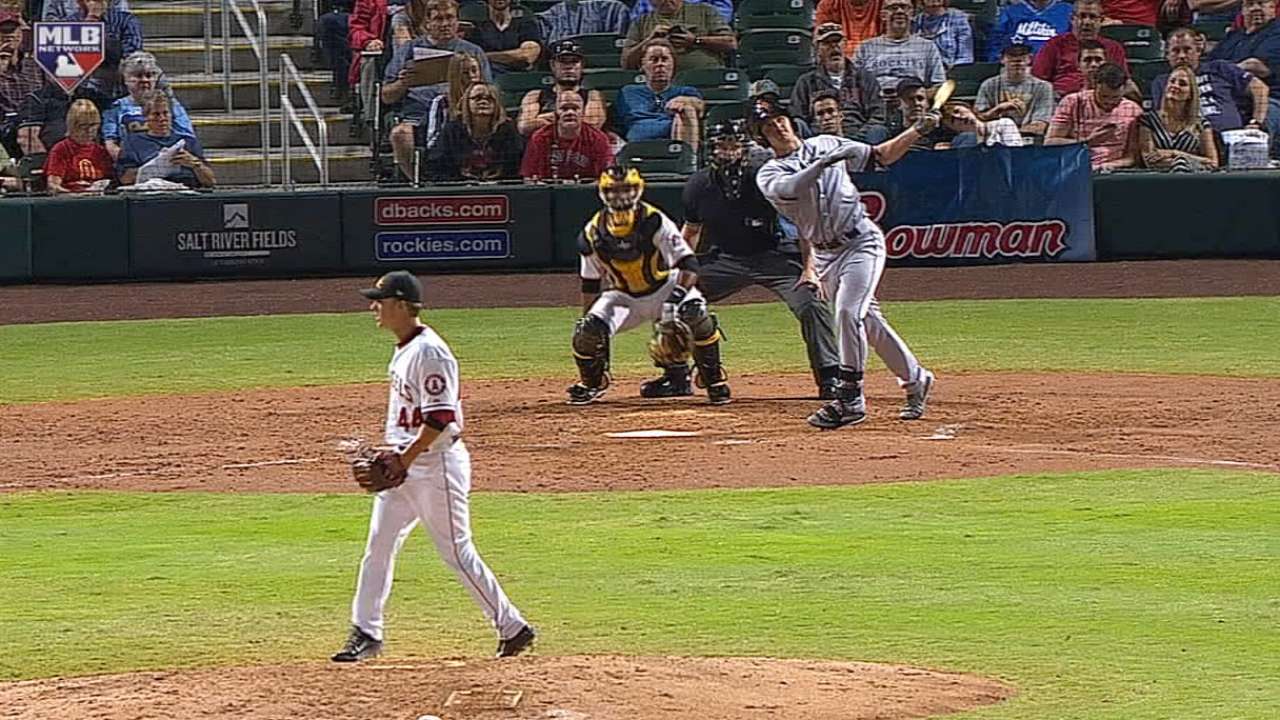 4. Josh Hader, LHP, Brewers
He's only been in Triple-A for a short time, and the results have been uneven, with three solid starts and two lousy ones. He was virtually unhittable in Double-A, though, and continues to miss bats (11.6 K/9 combined). The Brewers are 12th in the NL in starter's ERA. At some point, they'll want to see if this electric left-hander can upgrade the rotation.
5. Manuel Margot, OF, Padres
The top prospect San Diego got from the Red Sox in the Craig Kimbrel trade, he's playing in the same outfield as Renfroe in El Paso, just a phone call away. He hits for average, gets on base, and steals bags (what fantasy owner doesn't need that?). He also plays center, where he has the chance to be a much more dynamic player than, say, Travis Jankowski.
6. Yoan Moncada, 2B, Red Sox
Yes, he's only in Double-A, and he hasn't been there long. But a combined .309/.414/.522 line with 40 steals in 76 games is hard to ignore. He's a second baseman only, so he's the first guy on this list where there isn't an obvious path to a big league spot. But that speed -- plus there's power to come -- should at least make keeper-leaguers sit up and take notice, if they haven't done so already.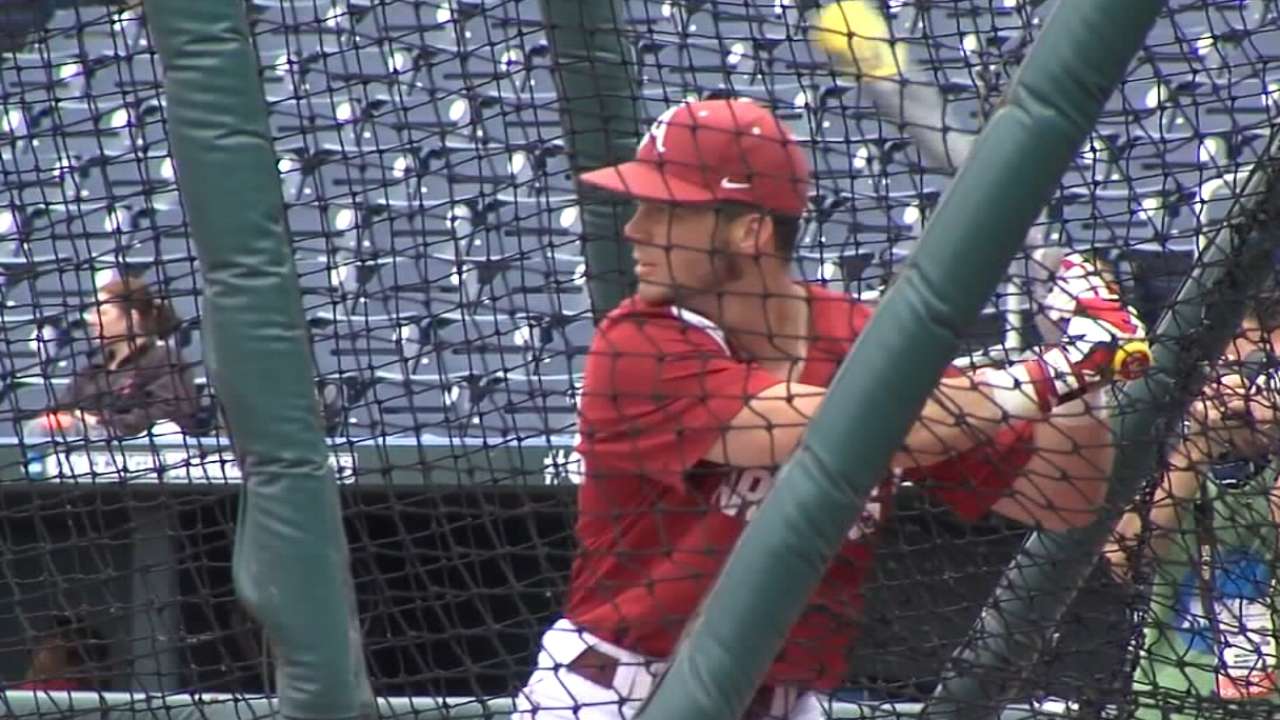 7. Andrew Benintendi, OF, Red Sox
The second 2015 first-round pick on this list (the Conforto to Bregman's Schwarber?), Benintendi got bumped up to Double-A after just 34 games. He's continuing to hit for average and power, with some speed, leading to a combined .308/.375/.526 line in 80 games, with 43 extra-base hits, 60 RBIs and 14 steals.
8. Hunter Dozier, 3B, Royals
The 2013 first-rounder started his career slowly, but it looks like he's figuring it out. Now in Triple-A, he has hit a combined .330/.394/.578 with 17 homers in 83 games. Cheslor Cuthbert has done a solid job stepping in for Mike Moustakas in Kansas City, but keep an eye out if he falters. Dozier has also added the outfield to his resume.
9. J.T. Chargois, RHP, Twins
Future closer alert! Chargois did get his feet wet in the big leagues this year already. Down in the Minors, he has a combined 13 saves and 47 K's in 36 1/3 IP. That's 11.6 K/9, compared to just 2.5 BB/9. Meanwhile, the Twins bullpen sits 12th in the AL for relief ERA and has just 12 saves in 23 chances.
10. Ryon Healy, 3B, A's
There's always at least one Futures Gamer who's not a "big name" Top 100 type who makes a bigger impact than anticipated. Any of the last three on this list fit this description, but Healy really is one of those who bears watching. He has raked at two levels this year, with a combined .328/.385/.565 line, 14 homers and 64 RBIs in 83 games. Healy can play both infield corners and the A's are dead last in the AL in OPS.
Jonathan Mayo is a reporter for MLBPipeline.com. Follow him on Twitter @JonathanMayo and Facebook, and listen to him on the weekly Pipeline Podcast. This story was not subject to the approval of Major League Baseball or its clubs.