Strained quad forces Cespedes out of All-Star Game
Mets center fielder sustains injury chasing Murphy's double in third inning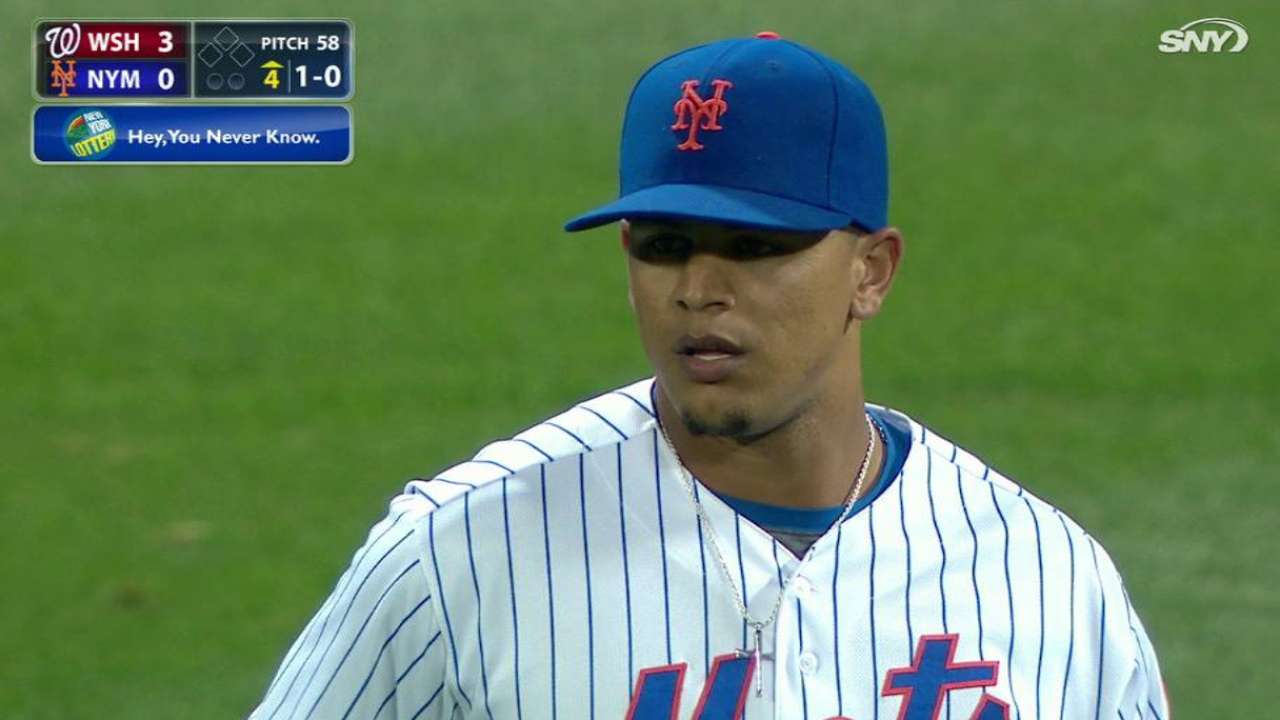 NEW YORK -- Yoenis Cespedes limped toward the door of the Mets' clubhouse late Friday night, his name freshly added to the team's growing injury report. His gaze held straight ahead. The Mets' best hitter suffered a strained right quad in a 3-1 loss to the rival Nationals at Citi Field, and manager Terry Collins said afterward that "there's a good shot I don't have him for the next couple of days."
Collins added it was a "pretty good assumption," Cespedes wouldn't play in the All-Star Game presented by MasterCard (7:30 p.m. ET, Tuesday on FOX). That proved correct, as it was announced Saturdaty that Cespedes, who leads the Mets with a .583 slugging percentage, 21 homers and 52 RBIs, was replaced on NL roster because of injury.
It was another setback for a Mets team that has been stricken by the injury bug of late. On a day that right-hander Matt Harvey elected to undergo season-ending surgery to remedy his thoracic outlet syndrome and Noah Syndergaard left the game after experiencing arm fatigue, Cespedes' injury provided further cause for concern.
It came in the third inning, when Cespedes chased after an RBI double off the bat of Daniel Murphy. The center fielder misplayed the initial hop off the wall, letting the ball carom over his head before chasing it down. He scooped the ball and seemed to complete the throw without a problem. Juan Lagares replaced him in center field in the following inning.
"When the majority of your game is your legs and you have pulled muscles, that's an issue, especially when you're as strong as he is," Collins said.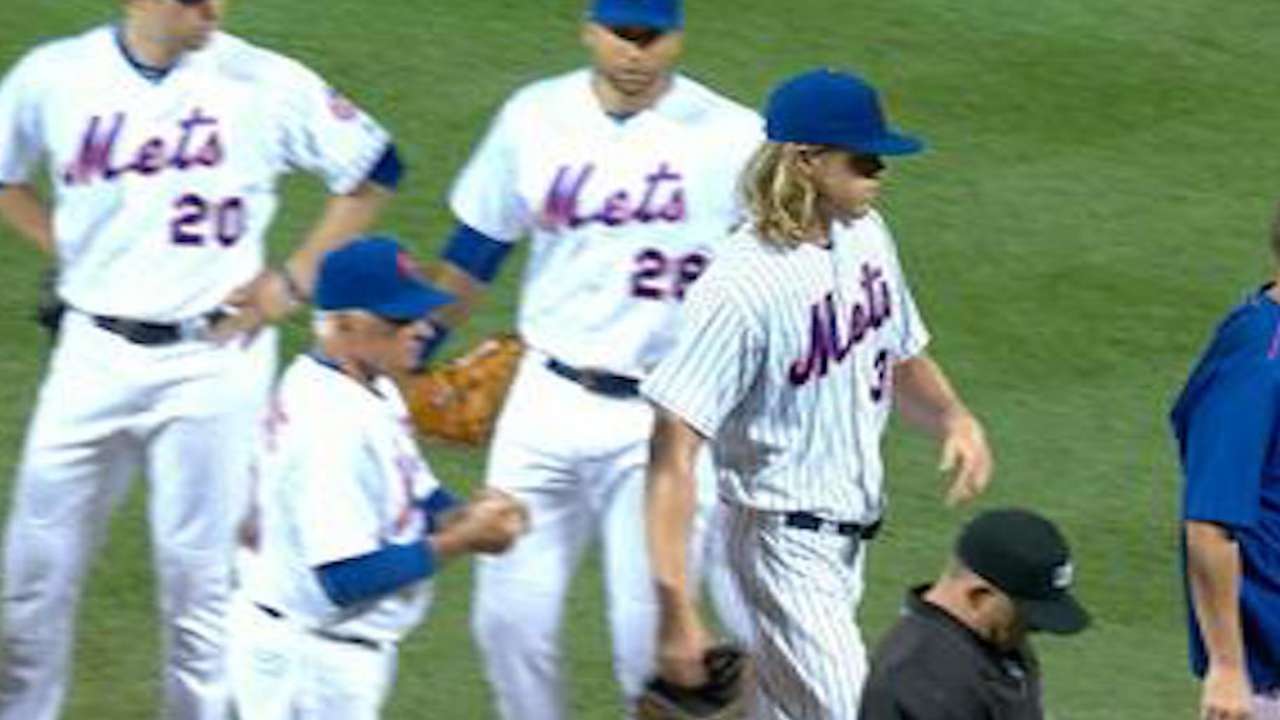 Through an interpreter, Cespedes said he encountered a similar injury last season in Spring Training with the Tigers and missed four to five days.
"Hopefully it doesn't translate into me going on the 15-day DL," Cespedes said.
Cespedes has already missed pockets of games this season due to a sore right hip and a sprained left wrist.
"Every day, it's hard to walk in this room because the conversation is about who got hurt tonight," Collins said. "As you guys know, I'm a little tired of talking about it. It's my job to talk about it. But I'm running out of things to say, and we're running out of bodies."
Joshua Needelman is a reporter for MLB.com based in New York. This story was not subject to the approval of Major League Baseball or its clubs.