Padres' Future Game reps stem from Kimbrel trade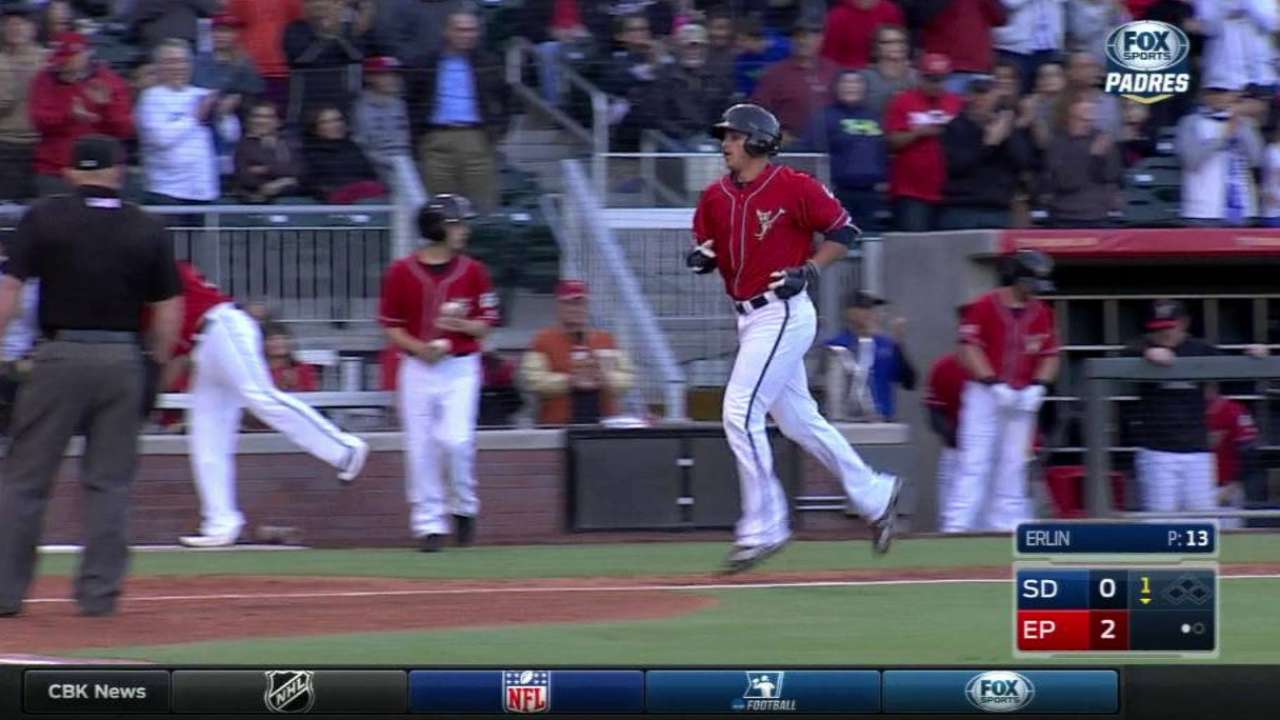 SAN DIEGO -- Next week, All-Star closer Craig Kimbrel will make his return to Petco Park, where he saved games for the Padres before being traded to Boston in November.
Also in attendance for the All-Star festivities: Half of the four-player trade haul that Padres general manager A.J. Preller received from the Red Sox in exchange for Kimbrel.
Padres prospects Manuel Margot, Carlos Asuaje and Hunter Renfroe will all take part in Sunday's SiriusXM All-Star Futures Game, which will be broadcast live on MLB Network and MLB.com Sunday at 4 p.m. PT. The inclusion of Margot and Asuaje on the World Team roster is further evidence that the Kimbrel trade is paying dividends for San Diego.
Margot, the club's No. 1 prospect, and Asuaje, ranked No. 15, were both part of the package Preller received in exchange for Kimbrel. The deal also netted the Padres 20-year-old shortstop Javier Guerra (No. 2) and 19-year-old left-hander Logan Allen (No. 7).
• ASG hosts will send trio to Futures Game
"When we did the Kimbrel deal, the deal made sense to us, because we got four players that were all at different stages in development," said Preller. "We knew that with Asuaje and Margot, they were the guys that were closer to the big leagues and a little bit closer to their peak in terms of a development curve."
Margot drew rave reviews during Spring Training, and he hasn't stopped hitting since. In 81 games for Triple-A El Paso this season, the athletic and fundamentally sound 21-year-old is batting .299/.349/.422 with 23 stolen bases. He's playing an elite center field, as well.
"From the time he got into pro baseball, he's been kind of wise beyond his years in terms of the way he plays the game," said Preller. "He's playing with older players and more than holding his own at Triple-A."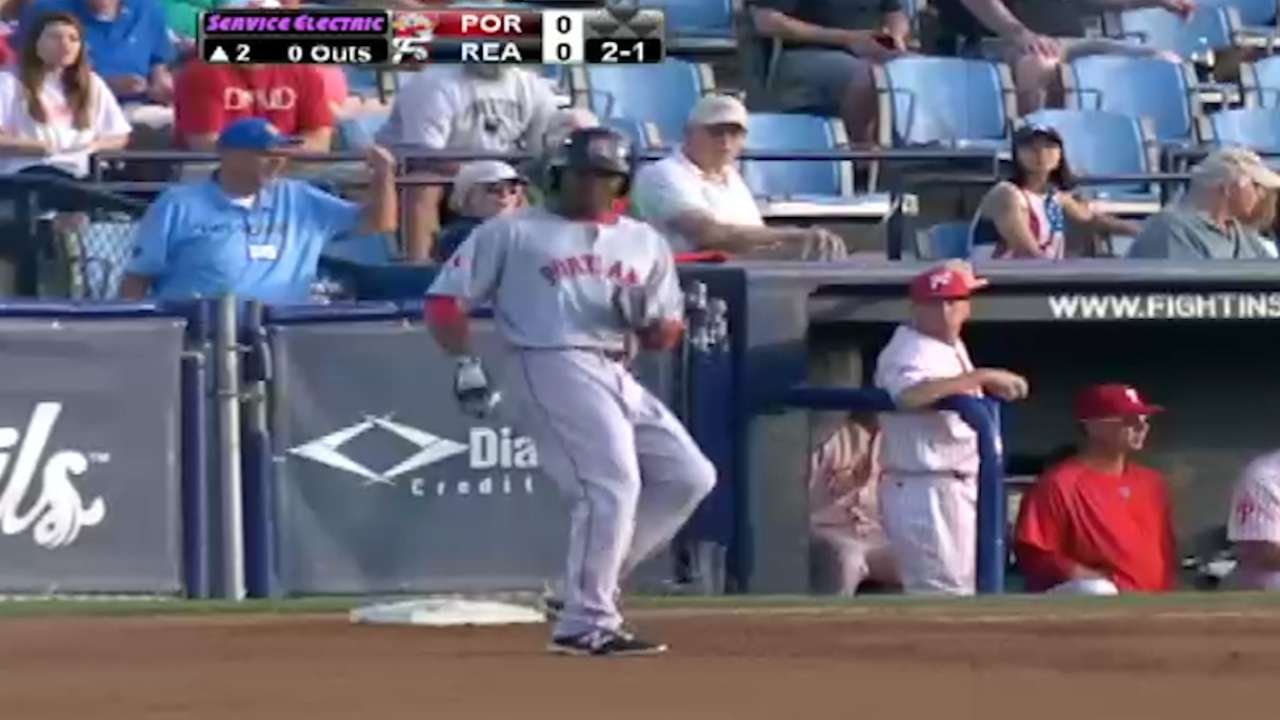 Asuaje, meanwhile, is 24-year-old left-handed-hitting infielder with a line-drive bat. He has played primarily second base this season -- though he's manned third in the past, as well.
Asuaje cruised through the Red Sox's system, and he is thriving with El Paso, hitting .323/.386/.463.
Said Preller: "You knew from minute one, it was an advanced bat. He's going to go hit. He's hit his whole life. The fact he's hitting at Triple-A and playing in the [Futures] Game, is really no surprise."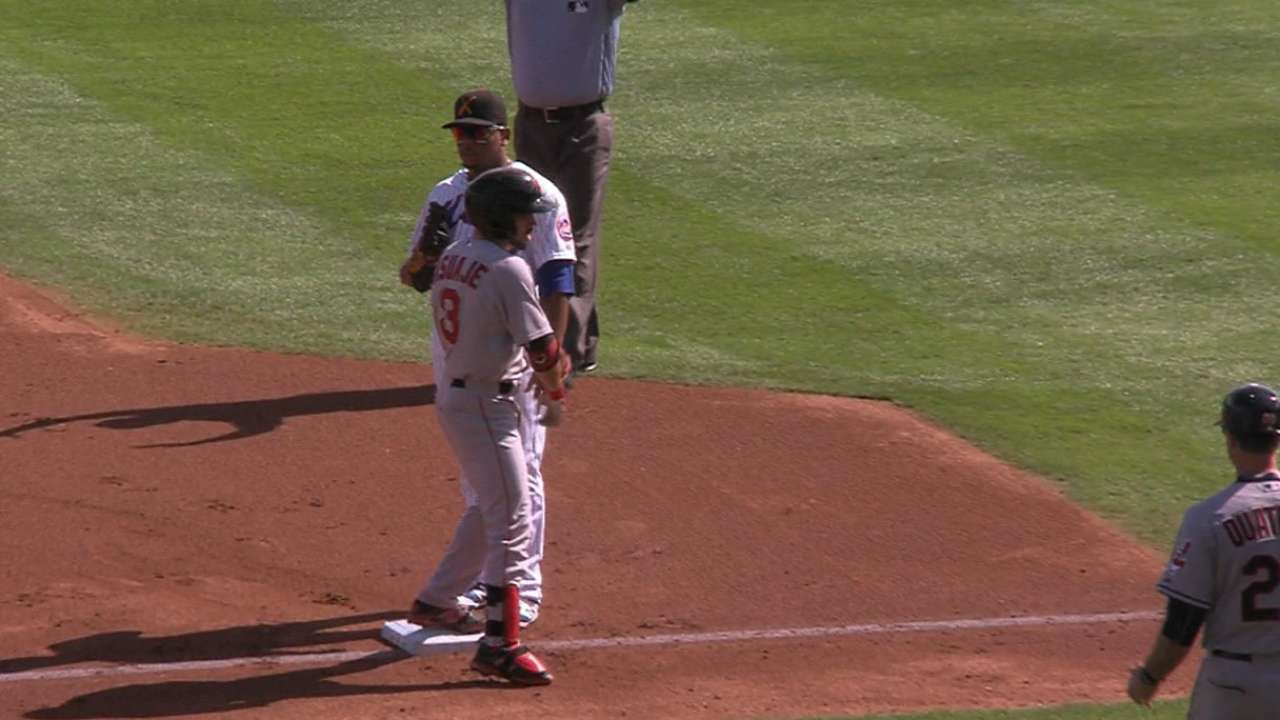 With three players named to the initial rosters, the Padres were tied with the Rays for the most prospects of any organization in the Futures Game. Renfroe, ranked No. 3 on the top prospects list, was the club's first-round selection in the 2013 Draft, and is probably closest to a big league breakthrough. He leads the Pacific Coast League with 21 homers and 76 RBIs, while hitting .335. He's recorded 13 outfield assists, as well.
Seeing Renfroe, Margot and Asuaje competing against other top Minor Leaguers is a thrilling prospect for Preller, an unabashed lover of the Futures Game.
"You get a chance to see guys that you may have a chance to acquire and kind of compare and contrast with what other organizations are bringing to the table," Preller said. "That's always been a highlight of the year to see how your guys stack up. I'm excited to see our guys this year at home."
Preller, of course, makes it no secret that Sunday is his favorite day of the All-Star proceedings every year.
"It's going to be an exciting couple days," Preller said of Monday's Home Run Derby and Tuesday's All-Star Game. "But selfishly, I'm always a little more excited for the Futures Game."
Fantasy spin | Fred Zinkie (@FredZinkieMLB)
Hitting .324 with 18 homers and 67 RBIs across 315 at-bats with El Paso this season, Renfroe is likely on the verge of his big league debut. Currently in last place in the NL West, the Padres may soon clear space for promising youngsters such as Renfroe by making trades or sending veterans to the bench. Despite a lack of plate discipline (10-to-59 walk-to-strikeout ratio in 2016), the 24-year-old could use his plus power to impact mixed leagues during the second half of the season.
Batting .295 with 22 steals across 342 plate appearances in El Paso this year, Margot may not be far behind Renfroe. Although Margot is unlikely to impact fantasy leagues this year, he should be regarded as a potential mixed-league contributor for '17 given his solid plate skills and plus speed.
AJ Cassavell covers the Padres for MLB.com. Follow him on Twitter @ajcassavell. This story was not subject to the approval of Major League Baseball or its clubs.