Futures Game trio showing rapid growth
Rockies' prospects Hoffman, Dahl and Tapia to show their skills Sunday
DENVER -- The Rockies will send right-handed pitcher Jeff Hoffman and outfielders David Dahl and Raimel Tapia -- three of their top six prospects according to MLB.com -- to the SiriusXM All-Star Futures game in San Diego. The game is live on MLB Network and MLB.com Sunday at 7 p.m. ET/4 p.m. PT.
Hoffman, 23, the Rockies' No. 4 prospect and a key figure in the trade that sent shortstop Troy Tulowitzki to the Blue Jays, is 4-7 with a 4.03 ERA in 17 starts -- some dominating -- at Triple-A Albuquerque.
Drafted ninth overall in 2014, Hoffman sat out that year because of Tommy John surgery on his right elbow, and made 20 starts last year (5-5, 3.03 ERA) in his first pro season. After a strong beginning, some inconsistency has set in. In three of his last six starts he has 39 strikeouts in 31 innings, but that period included starts of 2 1/3 and 4 2/3 innings. Hoffman is on the big league radar, but the organization wants him to gain experience at advanced subjects such as working through lineups and adjusting to hitters.
"We've all got to put into perspective and remember this is Jeff Hoffman's second professional season," Rockies player development director Zach Wilson said. "You've got to make sure that he experiences everything he needs to experience before he gets [to the Majors]. We're certainly going to do the right thing for Jeff and the right thing for the organization."
"He's still making improvements in his fastball command, getting ahead of hitters, coming out and attacking each type hitter with the same amount of gusto. He's got a killer instinct, which is one of the great things about him."
Dahl, 22, the 10th overall pick in 2012 and the club's No. 2 prospect, entered Friday night having gone 11-for-19 with two home runs, three doubles and five RBIs in his first four Triple-A games. He hit .278 with 13 homers in 76 games at Double-A Hartford.
Injuries have slowed Dahl's path. A severe hamstring injury limited him to 10 games in 2013, and last year a ruptured spleen and a severe right knee bruise limited him to 79 games and knocked him out of Arizona Fall League action. He has remained healthy this year.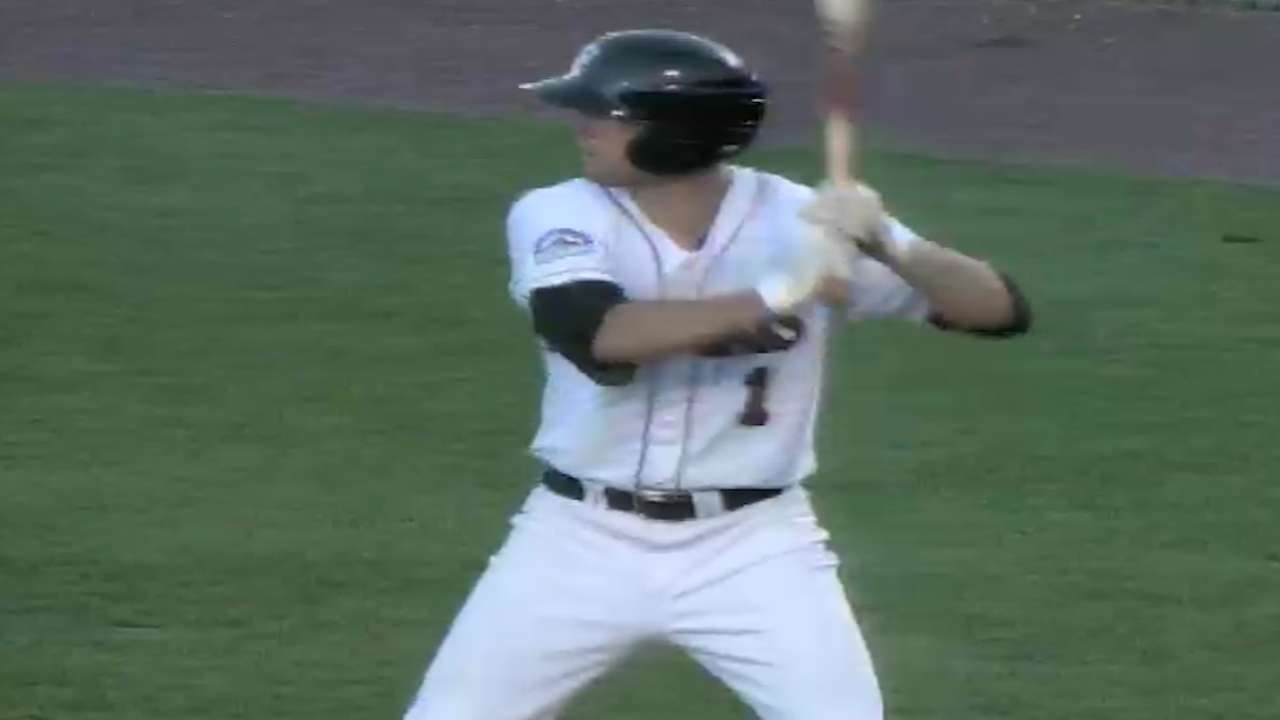 "He's overcome some pretty significant health issues and he's overcome some struggles from time to time, even last year, at the Double-A level," Wilson said. "Even at the beginning of this year at the Double-A level he's overcome some challenges that he's had.
"He's made adjustments. He's been able to focus and zero in on some very specific things."
Tapia, 21, the No. 6 prospect, hit .305 or better at the Rookie, Class A and Class A Advanced levels, and went into Friday hitting .337 with a .382 on-base percentage and .845 OPS, with six home runs, four triples and 16 doubles.
Tapia, who also has 14 steals, has hit .420 over 28 games going into Friday. Tapia has made rapid improvement in his outfield defense. He has played mostly center, but has extensive corner experience.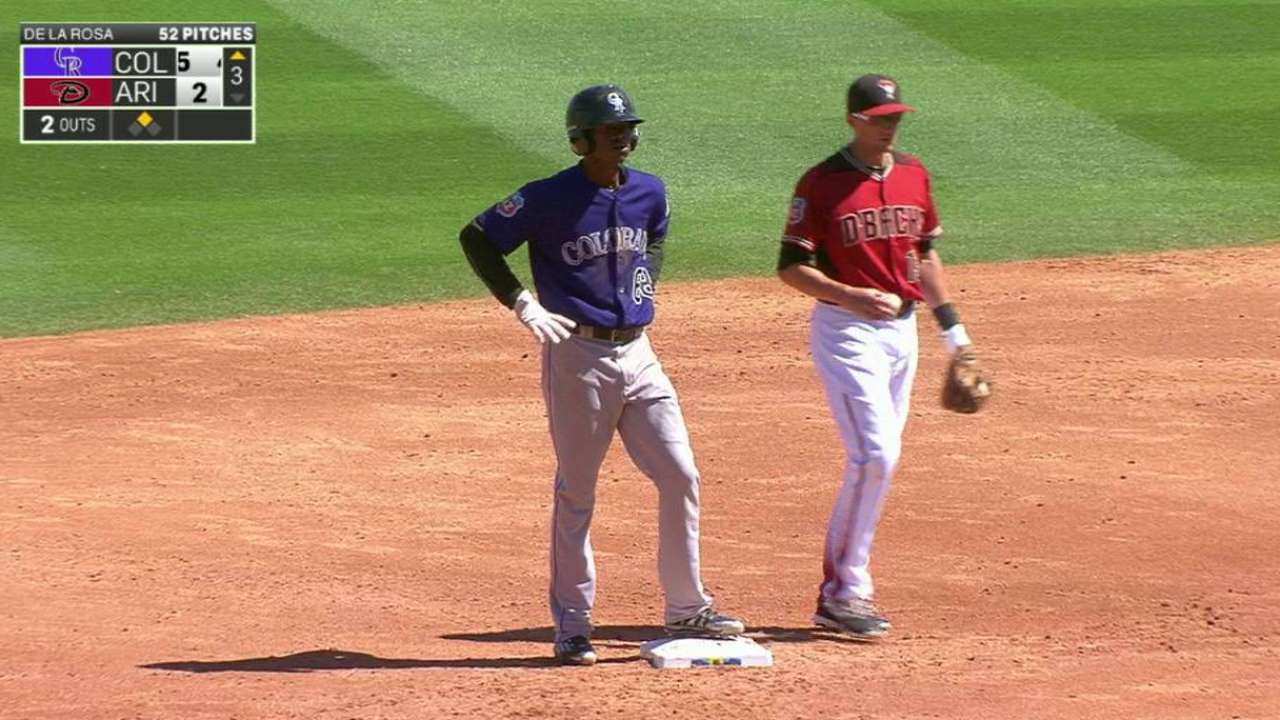 "He got off to a slow start this year and ever since May 1 he has been on a treacherous tear," Wilson said. "When Raimel Tapia isn't hitting, nobody ever worries because he always figures it out. He's figured it out and hit every step of he way. He has that natural knack to find the barrel and amazing hand-eye coordination."
Thomas Harding has covered the Rockies since 2000, and for MLB.com since 2002. Follow him on Twitter @harding_at_mlb, listen to podcasts and like his Facebook page. This story was not subject to the approval of Major League Baseball or its clubs.