Frazier family looking for repeat Derby win
White Sox third baseman will have two brothers with him on Monday night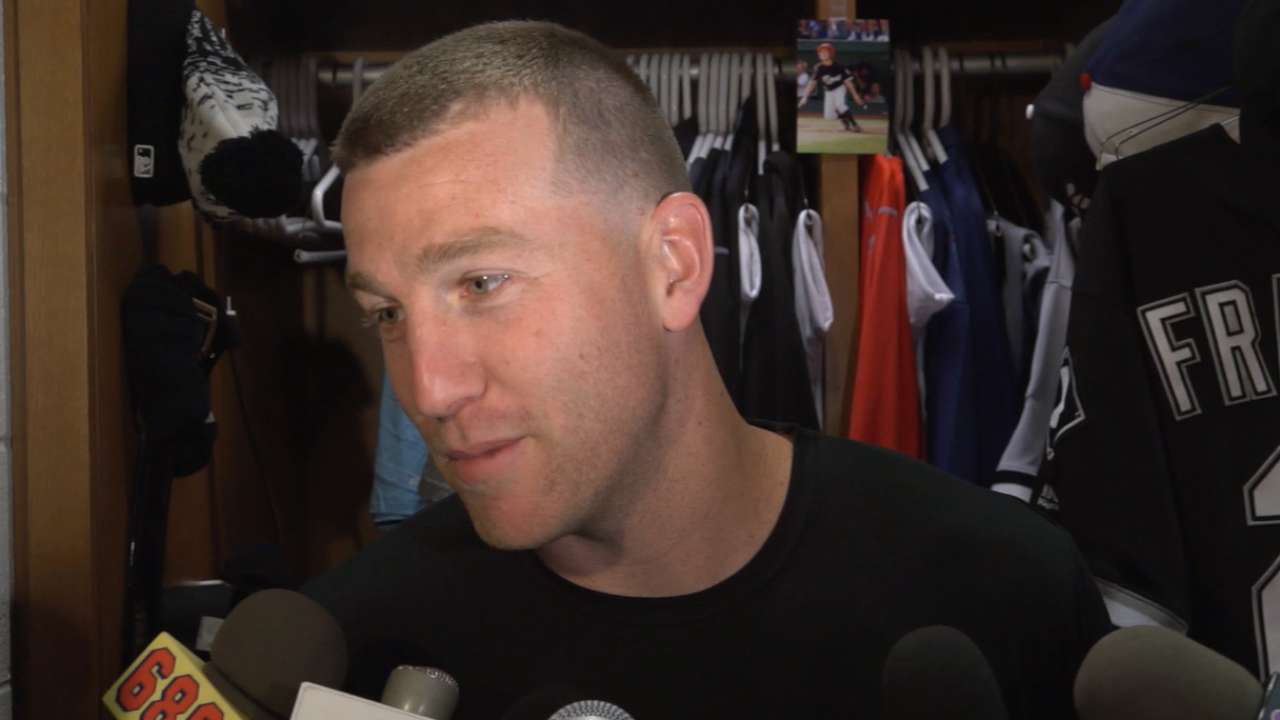 CHICAGO -- There's more to the 2016 T-Mobile Home Run Derby for Todd Frazier than simply defending the crown he won last year in Cincinnati.
It has become a Frazier family affair, with brother Charlie pitching, Todd hitting and brother Jeff serving as the "hype man," as Todd described it. Charlie also pitched last year and might be as fired up as the White Sox third baseman to compete.
"He was on vacation in Mexico when I was trying to tell him last year," Todd said prior to Friday's opener with the Braves. "I told him you're going to have to cut the vacation off short.
"We were emailing, and that's the only way we could figure it out. He basically flew home, that night he had to fly to Cincinnati and then had to throw the night after that. It was a whirlwind, and I know he was pretty tired, as well, but it made for a fun couple of days."
The Frazier family has a definitive Derby plan, as Todd prepares to swing Monday night at Petco Park during All-Star festivities. It's not something Todd takes "crazy serious," but then again, it's something he's wanted to do since the last home run hit to win in '15.
Frank Thomas stands as the lone White Sox Derby winner. And Frazier, who played for the Reds last season, knows the field will be a competitive one to claim his second and the White Sox second crown.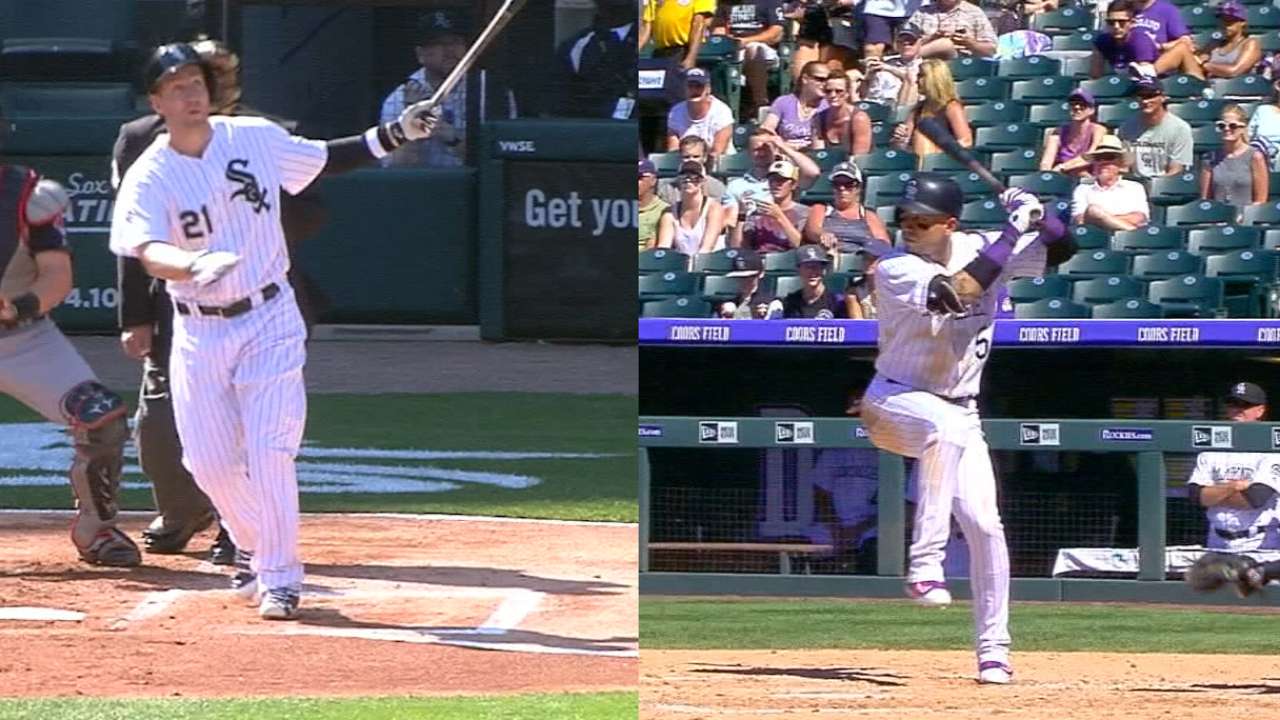 "You look at who I'm stacked up against, and there are some big guns," Frazier said. "It starts off with Carlos Gonzalez. It's going to be a tough first round.
"I remember last year I had to beat Prince Fielder, and he had a lot of experience. But I'm basically the only one who really has experience in this new format. I'm the only one that's been in it. We'll see how it goes, but I'm pretty excited to see how I match up against the other guys."
White Sox manager Robin Ventura is excited that Frazier is excited to be competing, adding that the defending champ should be able to go.
"It's not like he's getting in there and only has two home runs. He has enough home runs," Ventura said. "He's excited about going and he should do it."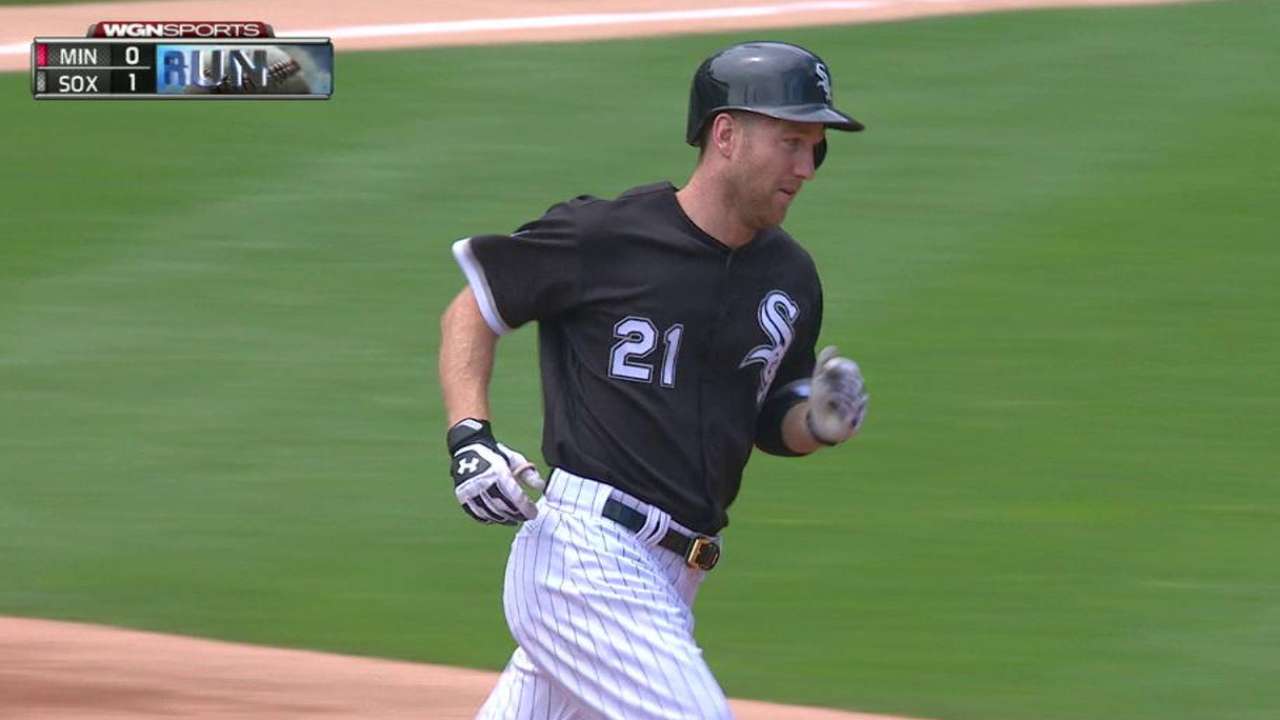 As the No. 2 seed, Frazier will hit second in each round of competition unless he faces top seed Mark Trumbo. Hitting second provides a slight advantage to the defending champ.
"Whether it's 10 or 15, whatever it is, you have an opportunity to know whether you need to speed it up a little bit and start cranking at some point and when to use your timeout," Frazier said. "Me and my brother, we talk about all these little things.
"He'll see how I'm doing. If he sees me breathing heavy or swinging at some bad pitches, we have our signs, and we do what we do. We'll figure out the right times to use our strategies and when to get after it and when not to."
Scott Merkin has covered the White Sox for MLB.com since 2003. Read his blog, Merk's Works, follow him on Twitter @scottmerkin, on Facebook and listen to his podcast. This story was not subject to the approval of Major League Baseball or its clubs.