Angels could activate Soto this weekend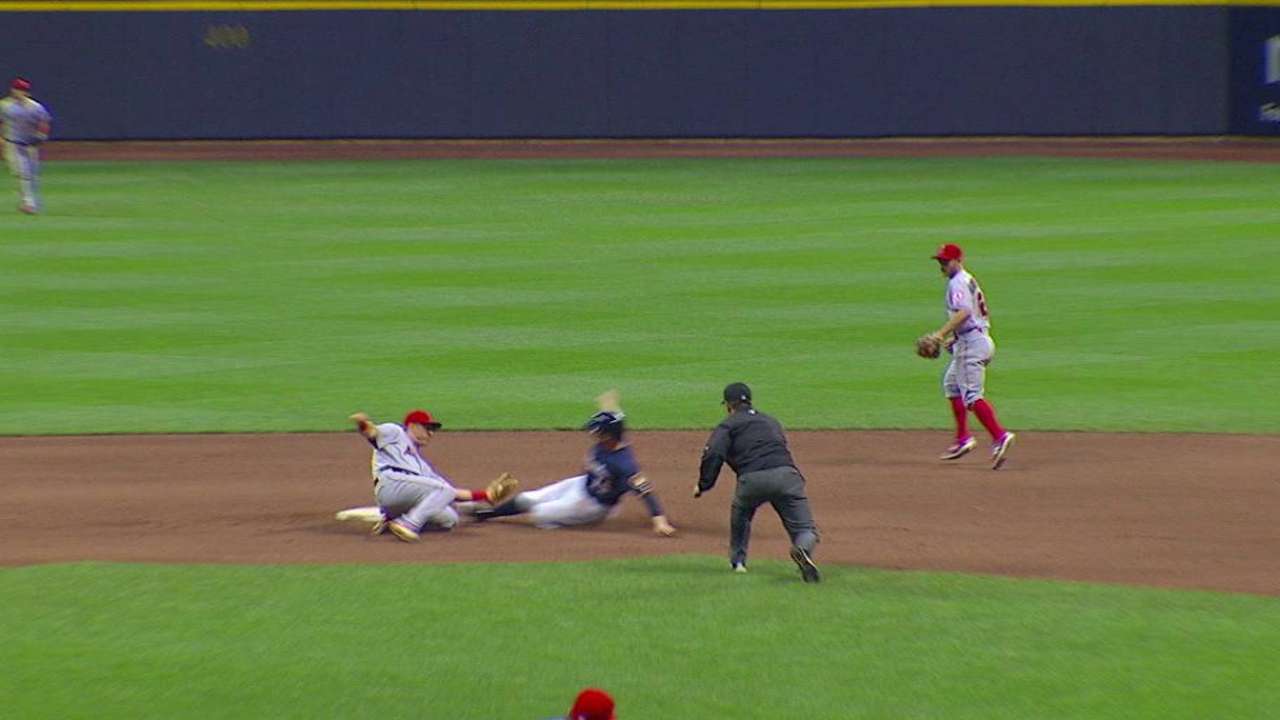 BALTIMORE -- The Angels could get a boost this weekend with the return of catcher Geovany Soto.
Soto went on the disabled list on May 18 with a right lateral meniscus injury. However, he caught back-to-back games for Triple-A Salt Lake City this week without any setbacks, which could prompt his return. Soto was expected to be in Baltimore by Saturday.
"He is en route, and we'll make an evaluation to see what can he can give us," Angels manager Mike Scioscia said.
When asked whether Soto could be activated Saturday, Scioscia said, "We'll see, sure." Soto batted .283 with three home runs and seven RBIs before the injury this season.
If Soto is activated, the Angels will be faced with a difficult decision to option either Jett Bandy or Carlos Perez. Bandy is the younger of the two catchers and has showed potential power with two home runs and 10 RBIs in 20 games.
Perez entered the season as the starter and is more polished defensively.
Todd Karpovich is a contributor to MLB.com. This story was not subject to the approval of Major League Baseball or its clubs.