Skaggs expected to rejoin Angels' rotation soon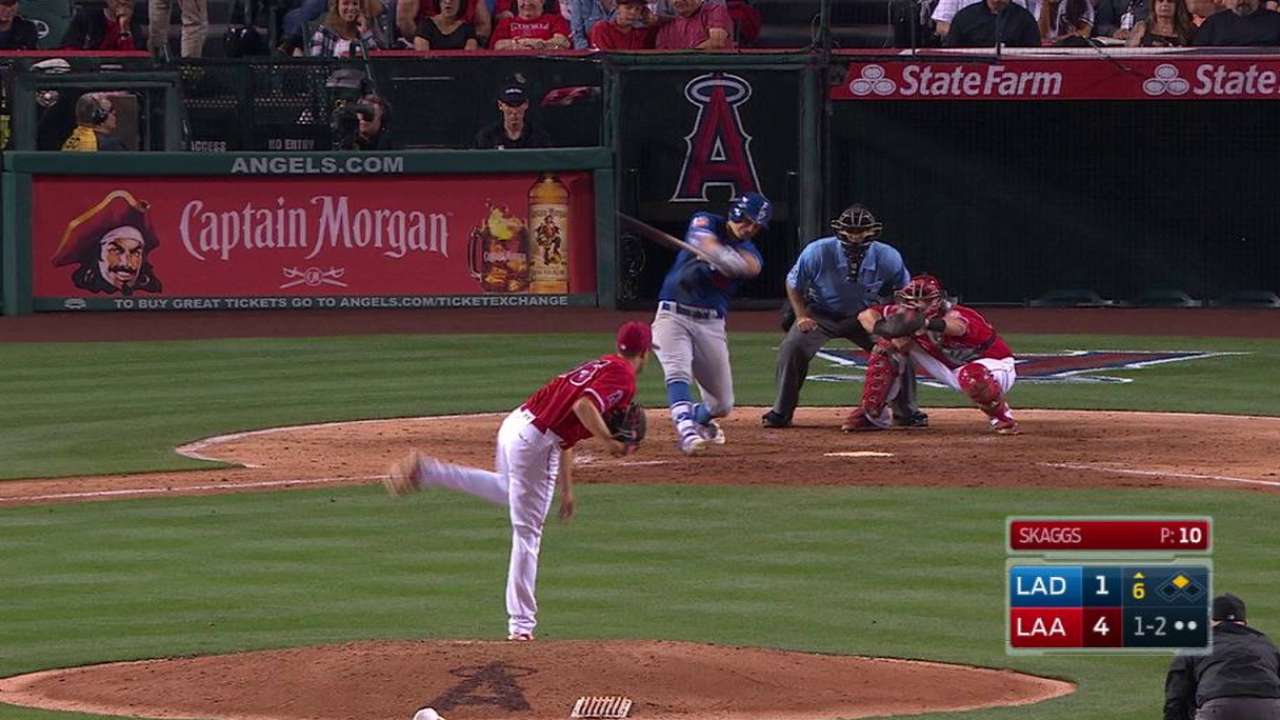 BALTIMORE -- Left-hander Tyler Skaggs, once touted as one of the game's top prospects, appears to be on track to rejoin the Angels' rotation this season.
After undergoing Tommy John surgery in August 2014, Skaggs, 24, was set to secure a spot on the Angels' roster before being sidelined again in April with biceps tendinitis. Now he is looking to put those injuries behind him and contribute to the Major League club.
"We expected him in the rotation by now," Angels manager Mike Scioscia said. "We definitely are hoping that he is going to be with us and be part of our rotation at some point."
Skaggs earned his first victory of the season on Thursday for Triple-A Salt Lake City, allowing one run on four hits with three strikeouts over five innings against El Paso, the hard-hitting Padres affiliate in the Pacific Coast League.
The next step for Skaggs is to go deeper into games.
"He did really well, just ran out of gas at about 75 pitches and five innings," Scioscia said about Skaggs' outing. "Every other marker you're looking for is there. I think it's just building that stamina, which will happen on its own time. He was impressive in the five innings he threw."
In addition, outfielder Craig Gentry could be on his way back to the Major League roster. Gentry initially went on the disabled list May 1 with a back injury. Three weeks later, Gentry's stint was extended because of a "personal medical condition." The Angels have not elaborated on that because of privacy laws.
However, Gentry began a rehab assignment Thursday with the Angels' Arizona League affiliate . He batted .147 with two RBIs in 14 games with Los Angeles before being sidelined.
"He's in Arizona and ready to start some rehab," Scioscia said.
Todd Karpovich is a contributor to MLB.com. This story was not subject to the approval of Major League Baseball or its clubs.