Springer comes just short in AL Final Vote
Astros OF thankful for support after placing second to Blue Jays' Saunders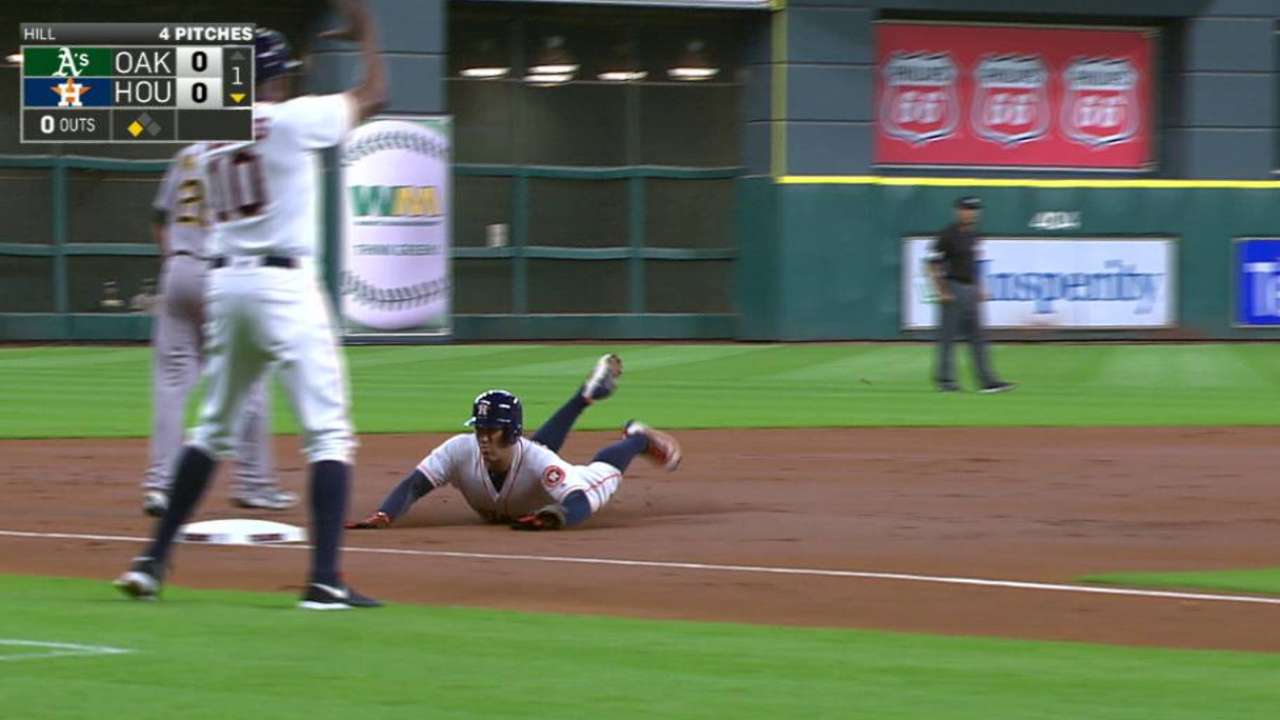 George Springer just missed the cut for the American League All-Star team this year, as Toronto's Michael Saunders edged out Houston's right fielder in the AL Final Vote Friday afternoon. However, Springer couldn't have been more thankful for the support he received.
"For all the fans, for everyone who voted, thank you," Springer said. "I can't say thank you enough. It means a lot. It shows this city can get behind its athletes, and I appreciate all the support.
Springer, who leads the Astros this season in home runs (19) and walks (47), finished second in the AL Final Vote, ahead of Dustin Pedroia, Evan Longoria and Ian Kinsler.
"It's very humbling as a player to get that kind of notoriety and that type of exposure and respect for what's been a very sensational first half for him," Houston manager A.J. Hinch said. "The good thing about George, among a lot of things, is that he cares about winning, he cares about his teammates. He's a good example of what we're about."
The Astros, who already had Jose Altuve and Will Harris selected to the 2016 All-Star Game presented by MasterCard, used a number of tactics to try and get Springer the most votes, including providing the entire team with orange "Super Springer" shirts to wear during batting practice and repeatedly using the hashtag #VoteSpringer in social media posts.
• Altuve, Harris named to AL All-Star team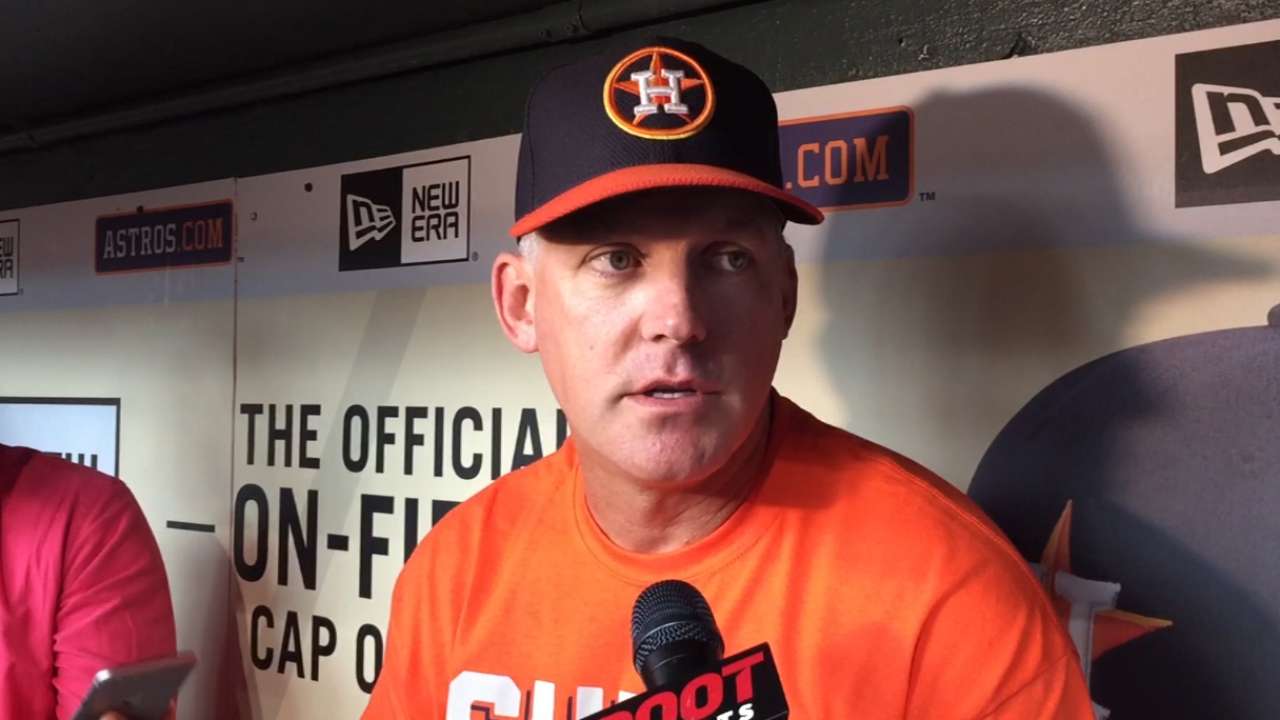 "That's the definition of a team," Springer said. "To have each other's backs in here, it means a lot to me. We play hard for each other in here. That's a special group of guys."
Though Springer was grateful for the campaign, he wasn't mourning over not having his face plastered on the Jumbotron at Minute Maid Park before every home game, as it had been for the past few days.
"I really am not a fan of being all over the place," Springer said. "I like to just do my job and help the team, but it's an honor to me to see all the support I got. Now we can just go back to playing the A's for the next three days."
And Springer's plans for the break now that he has a few free days?
"Nothing," Springer said. "A whole lot of nothing. I will sit there and probably sleep outside in the sun for four days."
Two legs of the annual All-Star fan balloting process are complete, with your selection of the starters and now the final two roster spots. The third opportunity comes during the All-Star Game itself on Tuesday night. Watch the game on FOX, and starting with the sixth inning, come to MLB.com to submit your choice to help determine the Ted Williams Most Valuable Player Award presented by Chevrolet via the 2016 MLB All-Star Game MVP Vote.
The 87th All-Star Game will be televised nationally by FOX, in Canada by Rogers Sportsnet and RDS, and worldwide by partners in more than 160 countries via MLB International's independent feed. ESPN Radio and ESPN Radio Deportes will provide national radio coverage of the All-Star Game. MLB.com, MLB Network and SiriusXM will also provide comprehensive All-Star Week coverage. For more information, please visit allstargame.com.
Jordan Ray is a reporter for MLB.com based in Houston. This story was not subject to the approval of Major League Baseball or its clubs.