Aye aye Captain: Canada lifts Saunders to ASG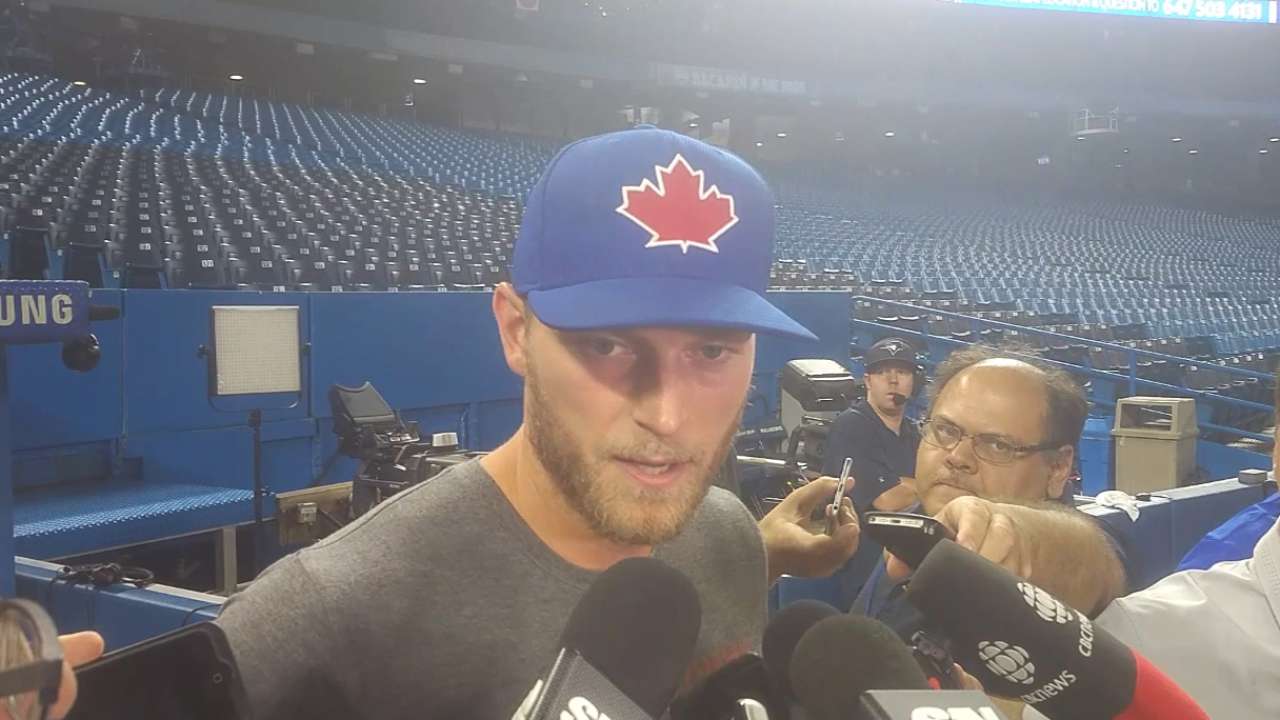 TORONTO -- The people have spoken and Blue Jays outfielder Michael Saunders is going to the 2016 All-Star Game presented by MasterCard in San Diego (Tuesday, 7:30 p.m. ET on FOX).
Saunders was officially named the winner of the American League's Esurance MLB All-Star Game Final Vote on Friday afternoon. He beat out Houston's George Springer, Boston's Dustin Pedroia, Detroit's Ian Kinsler and Tampa Bay's Evan Longoria for the AL's final roster spot.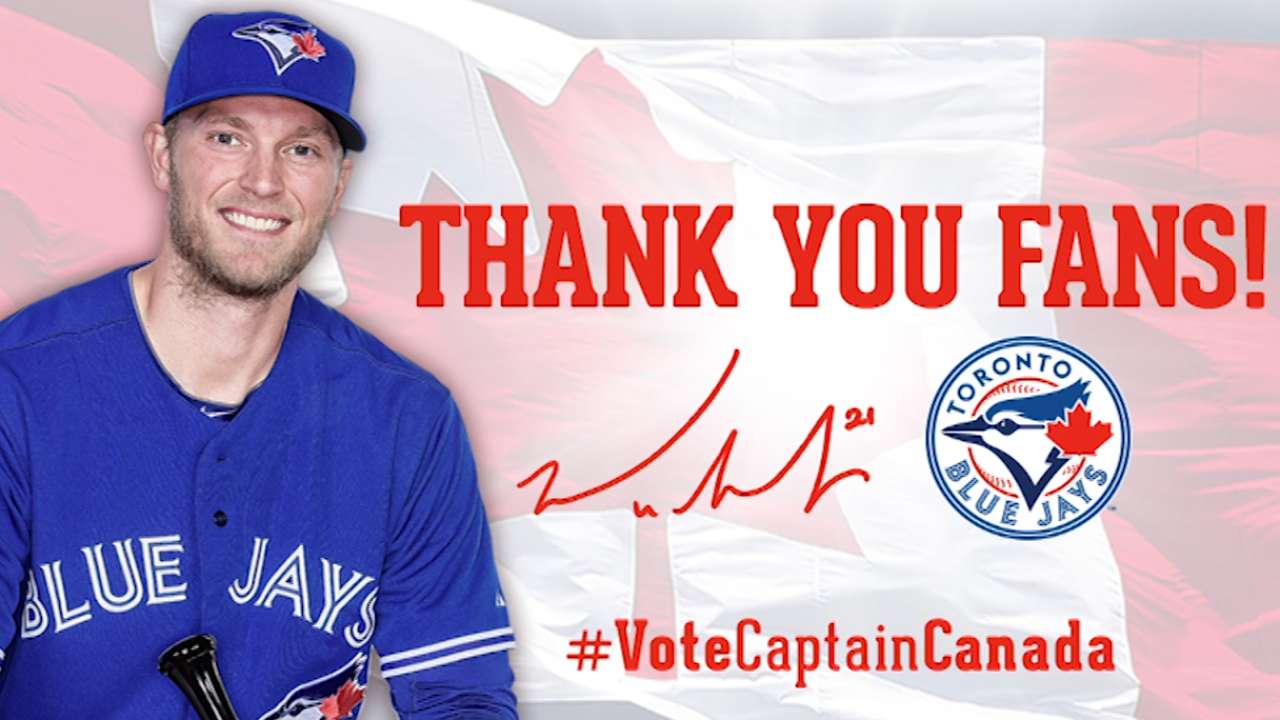 The veteran slugger received 17.7 million votes and held off a late push by Springer, who led both leagues in the mobile text ballot. Saunders became the second Blue Jays player to win the Final Vote after right-hander Steve Delabar earned the honor in 2013.
"It's very exciting," Saunders said. "This is a proud moment for me and my family. I'm sure there is going to be a lot of people down in San Diego from the West Coast of Canada, since it's not too far of a flight. Like I said all along, just to have my name mentioned alongside the guys who were in the Final five Vote, as well as the All-Stars. That in itself I felt like was awesome."
Saunders received 98.6 percent of the vote in Canada, which played an integral role in the final tally. The former Mariner also picked up a lot of support in the state of Washington, as well as Alaska, which borders his home province of British Columbia.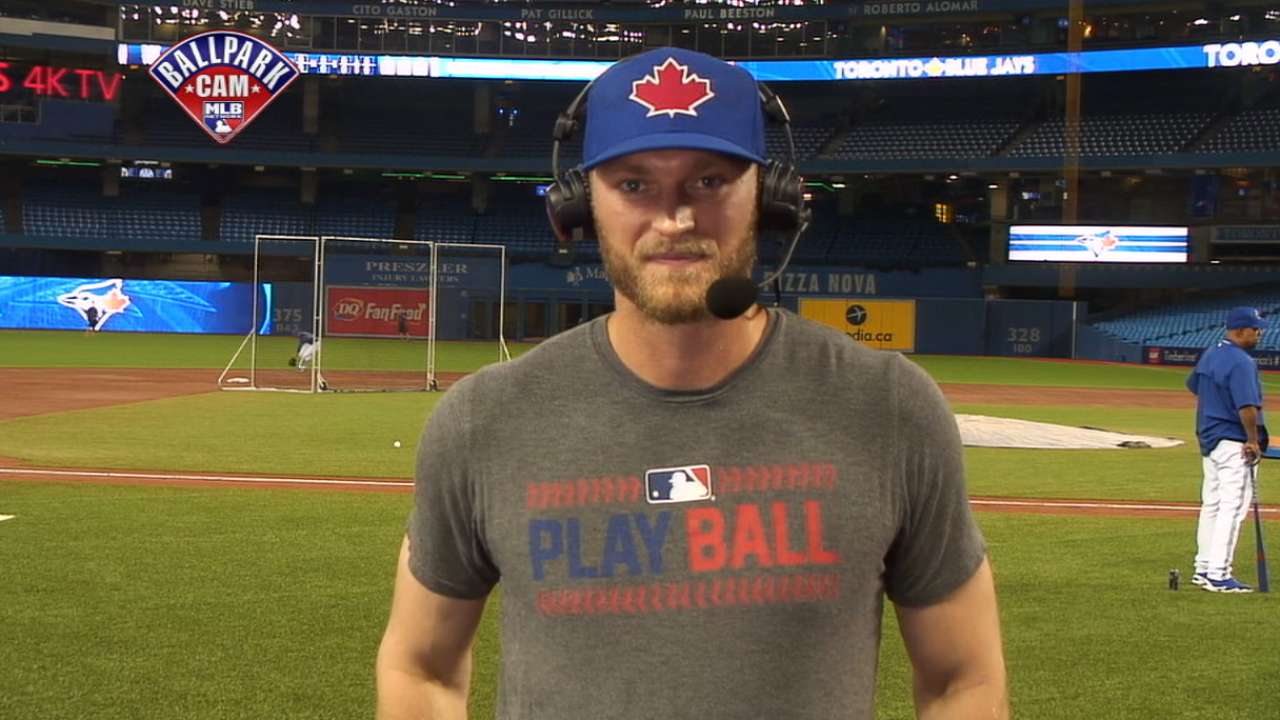 The Final Vote is yet another testament to the Blue Jays' active fanbase that has continued to steadily increase in recent years. Toronto's Jose Bautista and Josh Donaldson each led all Major League players in voting for the All-Star Game in 2011 and '15, respectively. Delabar previously won the Final Vote and now Saunders joins him on that list as well.
Receiving the most votes would be an honor for any player, but there's likely even a little bit more significance for Saunders. He has been an active participant in Baseball Canada, he has spoken openly about how he grew up a big fan of the Blue Jays, and now his fellow Canadians showed support for one of their own.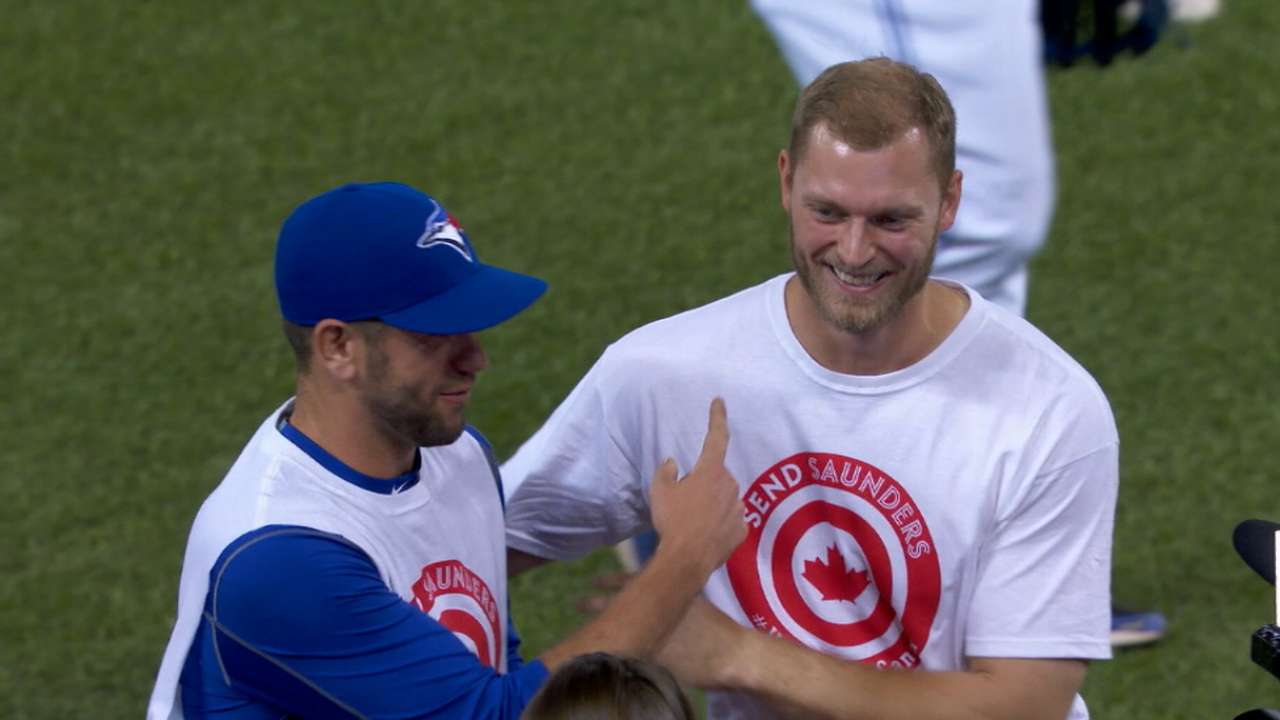 "I'm very humbled by it," Saunders said. "Everybody knows that Canada takes care of their own, and I'm Canadian through and through. Just to feel that support, the best way I can describe it, everybody has been asking me, I feel loved by this country. To see the support that they gave me is very humbling."
A lot of attention will understandably go to the support Saunders received from his country, but his numbers justify the votes. He entered play on Friday ranked third in the AL with a .922 OPS, which trails only Mike Trout (1.011) and Jackie Bradley Jr. (.931).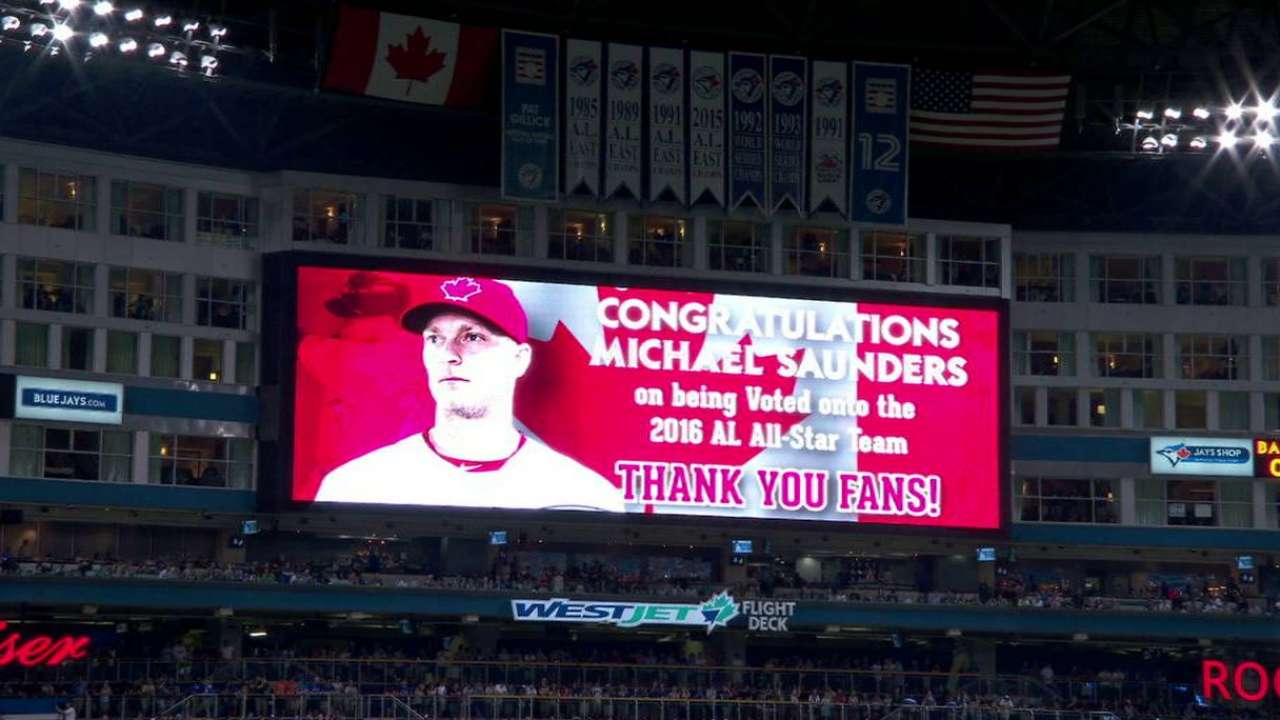 Saunders also ranks fourth among outfielders with a .298 average and a .374 on-base percentage. Even more impressive is that he is second in weighted on-base average (wOBA), which is a sabermetric stat to measure a player's overall offensive contribution per plate appearance. Saunders' 16 home runs are just three shy of his career high set in 2012.
"The whole country has come alive," Blue Jays manager John Gibbons said. "Even aside from that, though, he is having a tremendous year. He's one of the better outfielders in the American League this year. There are so many good players, it would have been a shame if he didn't make it, but everybody can't. He's getting the recognition he deserves."
Gregor Chisholm has covered the Blue Jays for MLB.com since 2011. Follow him on Twitter @gregorMLB and Facebook, and listen to his podcast. This story was not subject to the approval of Major League Baseball or its clubs.