Bryce's blast, Beltre's bruise among top GIFs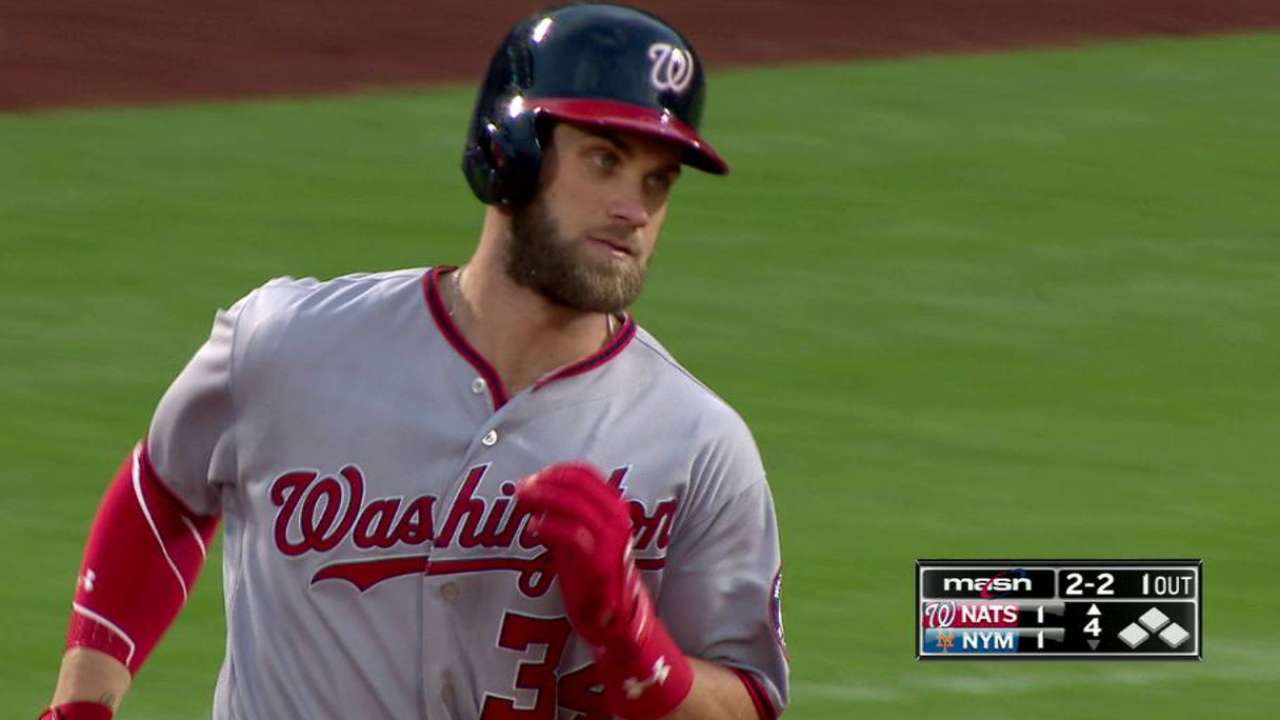 Here are the Top 5 GIFs of the day, courtesy of @MLBGifs.
1. Bryce's blast quiets crowd
Bryce Harper had a message for the Citi Field crowd after smacking a fourth-inning home run off Bartolo Colon. However, the Nationals' pitching staff couldn't silence the Mets' offense in a 9-7 New York victory.
2. Below the Belt-re
After Adrian Beltre took a pitch off the seat of his pants, he gave himself a little massage, and his Rangers teammates had a laugh at his expense.
3. His-Story-cal homers
After going deep twice in an 11-2 win over the Phillies at Coors Field, Rockies shortstop and Final Vote candidate Trevor Story now has 21 home runs this season, tying the National League rookie record for before the All-Star break.
4. Double (-steal) or nothing
Mike Trout and Albert Pujols are more known for teaming up on back-to-back homers these days, but in the eighth inning of a 5-1 win at Tampa Bay, they caught the Rays' defense off-guard with a double steal instead. Trout stole home on the play, as he swiped his 15th base of the season.
5. Glasnow's knee-buckler
This nasty breaking ball to the Cardinals' Aledmys Diaz earned Pirates prospect Tyler Glasnow the first of what should be many Major League strikeouts. Glasnow struck out five on the day but took the loss in a 5-1 St. Louis victory.
Andrew Simon is a reporter for MLB.com. This story was not subject to the approval of Major League Baseball or its clubs.