Free-swinging Astros find trouble against Hill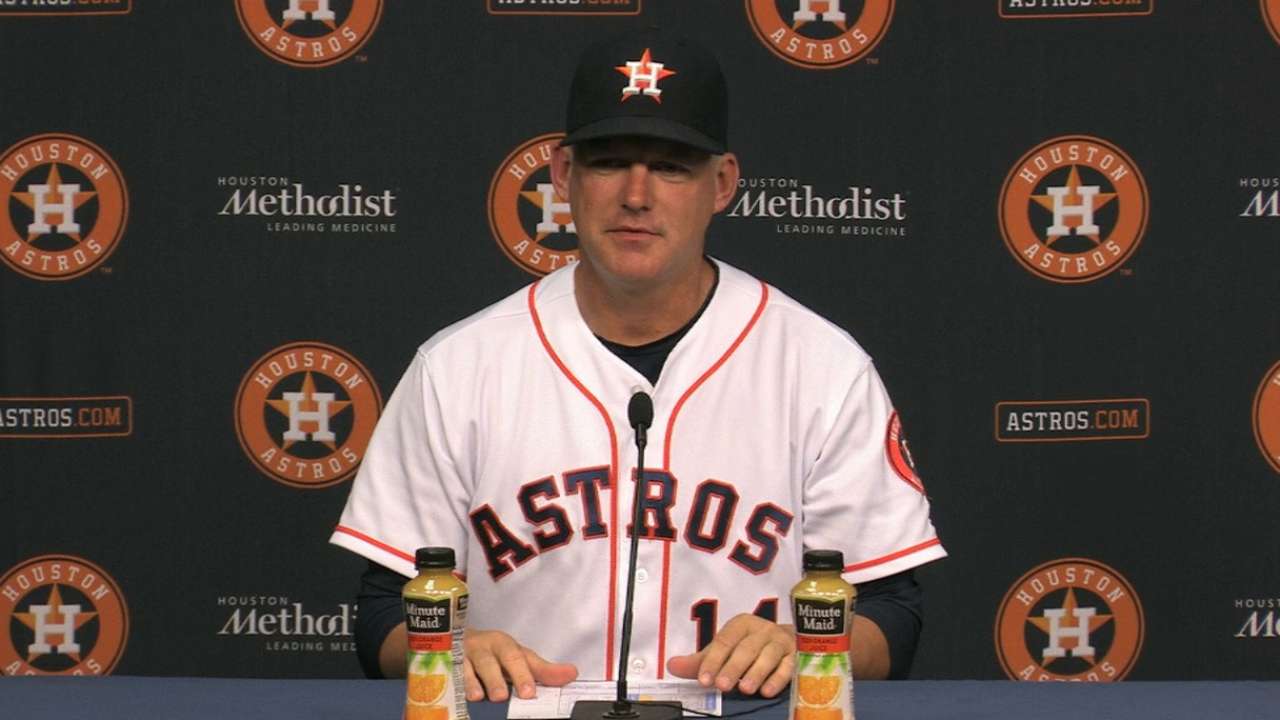 HOUSTON -- Strikeouts certainly aren't an uncommon occurrence for the Astros, quite the opposite in fact, but it hadn't really hurt them lately until Thursday night's 3-1 loss to the A's.
Houston struck out 13 times against Oakland as the Astros' offense was almost completely shut down by lefty Rich Hill and the A's bullpen. Hill accounted for 10 strikeouts in six innings.
"Early it was all about the breaking ball," Astros manager A.J. Hinch said of Hill's performance. "Late it was about his fastball. He changed the game plan back and forth a little bit, and we never really had a way to solve it."
The Astros entered Thursday's game with the most strikeouts (787) in the American League, and they left it with the most strikeouts in the Majors (800).
"Our numbers pile up sometimes with the strikeout," Hinch said.
The Astros have 39 games this season with double-digit strikeouts, including six with 14 or more. The club is 16-23 in games when it records double-digit strikeouts.
Thursday's loss was only the second time the Astros had 13 or more strikeouts in a game since June 5, but the other was also a loss, 6-1 to the Royals on June 26.
That said, don't expect the Astros to change their tendency to swing early and often anytime soon.
"A strikeout's an out," Astros right fielder George Springer said. "It happens. Yeah, we do strike out [a lot], but a lot of other teams do too. They pitched [well] tonight, so you just have to tip your cap and come back again tomorrow."
Hinch said the strikeouts hurting his club Thursday were more of a nod to how well Hill pitched.
"Regardless of our tendency to strike out," Hinch said, "Rich Hill did a good job."
Jordan Ray is a reporter for MLB.com based in Houston. This story was not subject to the approval of Major League Baseball or its clubs.