Salvy: 'Just doing my job' in walk-off win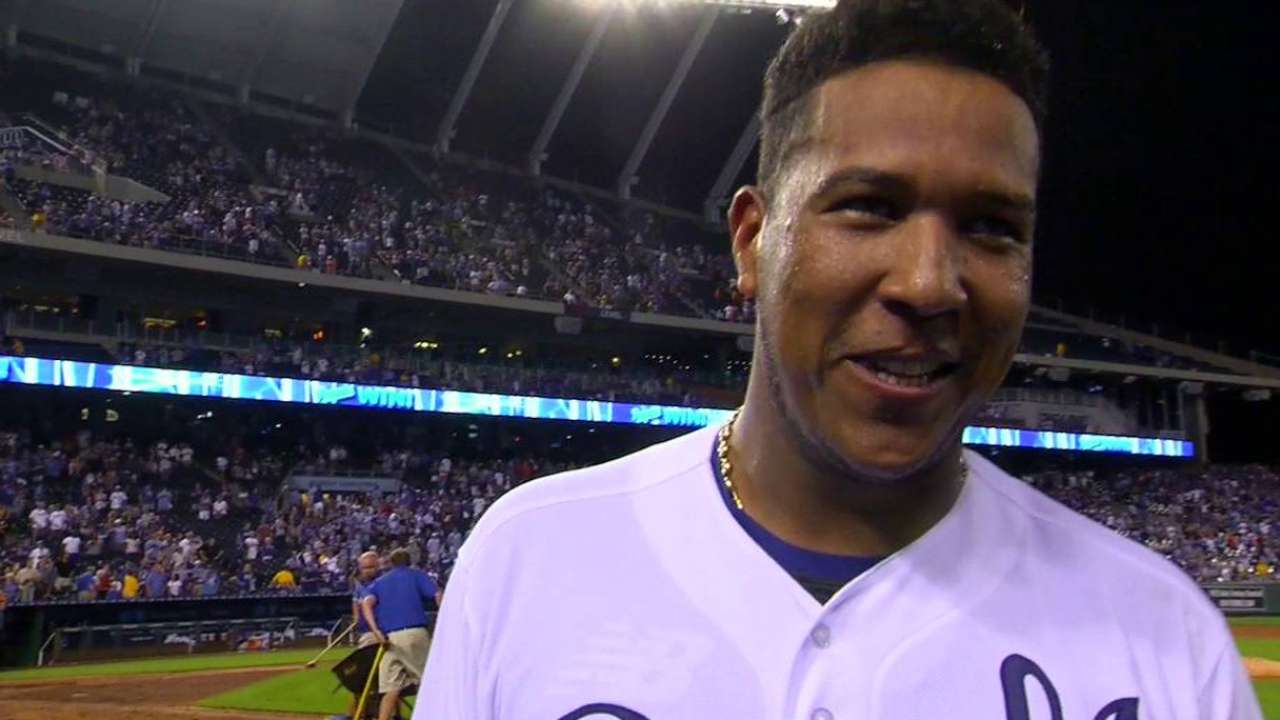 KANSAS CITY -- There are nights when it seems that Salvador Perez simply won't let the Royals lose.
Thursday was one of those nights.
With the game in the balance and with Kansas City perilously close to a fifth consecutive loss, Perez didn't give an inch against Mariners' sidearm right-hander Steve Cishek, who ranked fourth in the American League with 20 saves. Perez made sure Cishek didn't get No. 21, delivering a booming two-run double to right-center that lifted the Royals to a 4-3 comeback victory.
It was just the latest example of why Perez will be making a fourth consecutive All-Star appearance on Tuesday in San Diego. He's a premier defensive catcher and a clutch hitter as well.
Perez, who finished 3-for-4 to lift his batting average to .280, came up with runners at first and second with one out in the ninth. The Royals had mounted nothing through seven innings as Seattle starter James Paxton needed just 57 pitches over that span. But the Royals got a two-run single from Paulo Orlando in the eighth, and Perez provided the trump card in the ninth.
"Just doing my job," Perez said. "Hit the ball in the gap. Hit the ball hard."
The Royals were in position to rally from a 3-0 deficit because starter Danny Duffy kept his team close before leaving after 6 1/3 innings. Duffy hasn't lost at home since Sept. 5, 2015.
"He was good," Perez said. "Get ahead in the count. Then you can use secondary pitches and make the other team chase."
The Royals, 44-41, have three games remaining until the All-Star break and hope to finish strong before enjoying a mini-vacation.
"We want to play hard right to the last day before the All-Star break," Perez said. "We'll see what happens in the next few days, and then we'll get ready for the second half."
Robert Falkoff is a contributor to MLB.com based in Kansas City and covered the Royals on Thursday. This story was not subject to the approval of Major League Baseball or its clubs.