Crisp to apologize to ump for tossing bat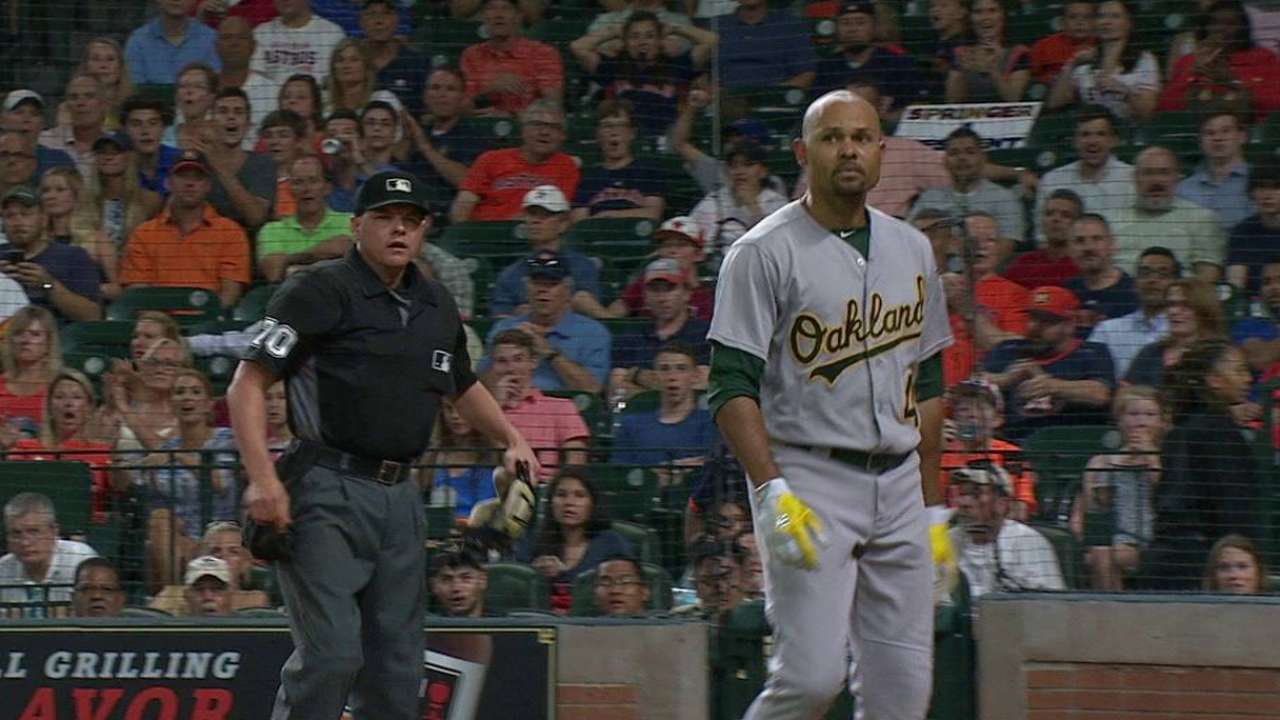 HOUSTON -- A's center fielder Coco Crisp was ejected at the conclusion of the fifth inning of Thursday's 3-1 win against the Astros after tossing his bat in the direction of home-plate umpire D.J. Reyburn.
Crisp said after the game that his intentions "definitely weren't to hit him," noting multiple times he planned on personally apologizing to Reyburn on Friday.
The veteran outfielder struck out swinging to end the inning, but it was the second pitch of the three-pitch at-bat that irked him: a called strike on a pitch that appeared low in the zone. Earlier in the inning, Yonder Alonso argued with Reyburn about a similar pitch.
"When I walked off, I just wanted to flick it back with kind of a, 'Well, let's see if you can hit it-type of mentality,'" Crisp said. "I knew I was going to get ejected for that, and when I went to look at it, I was like, '[Shoot], it came out way too hot.'
"It went way too close. … When he kicked me out, I was like, 'Yup, I deserved that.'"
Crisp could face a potential suspension from the league should his act be deemed deliberate.
Said A's manager Bob Melvin: "He's not throwing the bat at him, he's dropping the bat, upset obviously. Admittedly so. But he's not throwing it at the umpire. I went out there to explain that to him."
Billy Burns replaced Crisp in center field for the bottom half of the fifth. Crisp finished 0-for-3, ending his 12-game hitting streak.
Jane Lee has covered the A's for MLB.com since 2010. This story was not subject to the approval of Major League Baseball or its clubs.