Futures Game stage awaits Astros duo
Bregman, Musgrove to represent club on Sunday in San Diego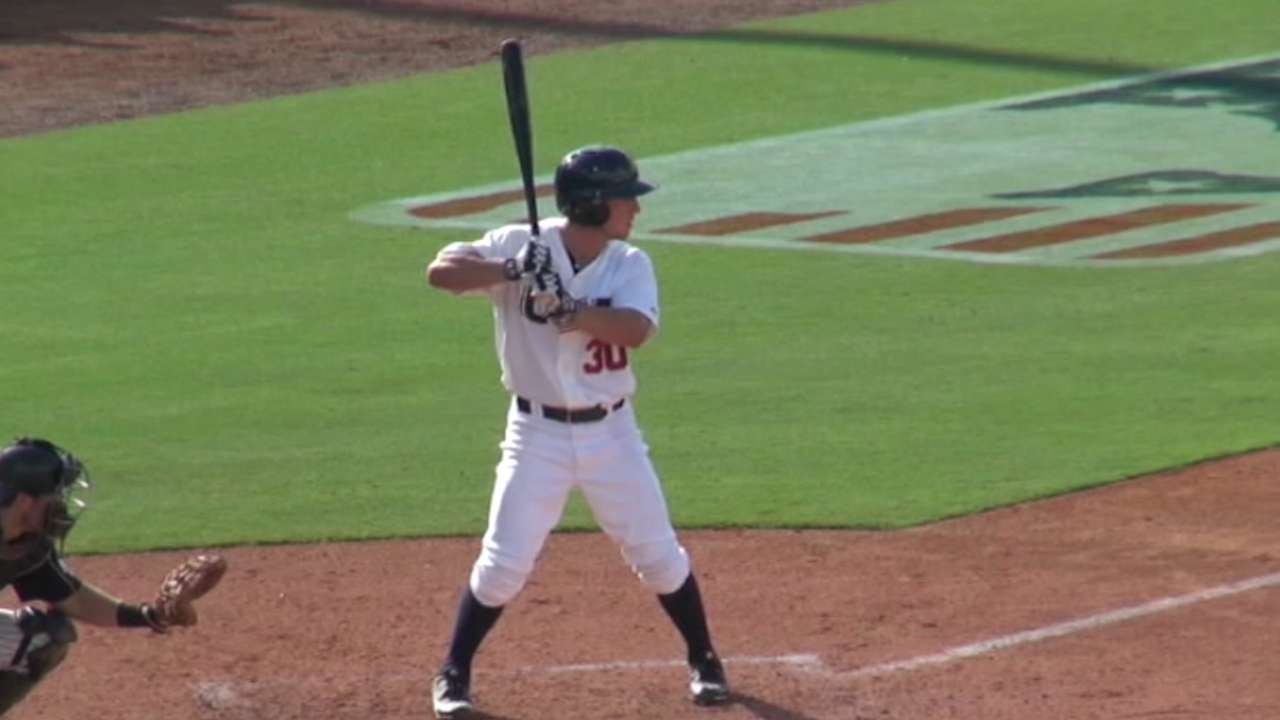 HOUSTON -- Shortstop Alex Bregman and right-handed pitcher Joe Musgrove will represent the Astros in the SiriusXM All-Star Futures Game, live on MLB Network and MLB.com Sunday at 7 p.m. ET/4 p.m. PT.
"They represent our organization well," Astros manager A.J. Hinch said. "It'll be a fun experience for 'em, a big stadium, a big stage. They're two of our best prospects … the season they've had has earned the respect of all of us in the big leagues."
Drafted by Houston with the second overall pick in the 2015 Draft, Bregman has been a dominant force in the Minor Leagues this season. Through seven games with Triple-A Fresno, the LSU product has batted .400 with a 1.338 OPS, accounting for 12 hits, three doubles, four home runs and 11 RBIs. He is the Astros' top prospect, according to MLBPipeline.com.
Bregman's performance in Fresno is more of the same for him this year. In 62 games with the Double-A Corpus Christi Hooks, Bregman batted .297 with 70 hits, 16 doubles, two triples, 14 home runs and 46 RBIs.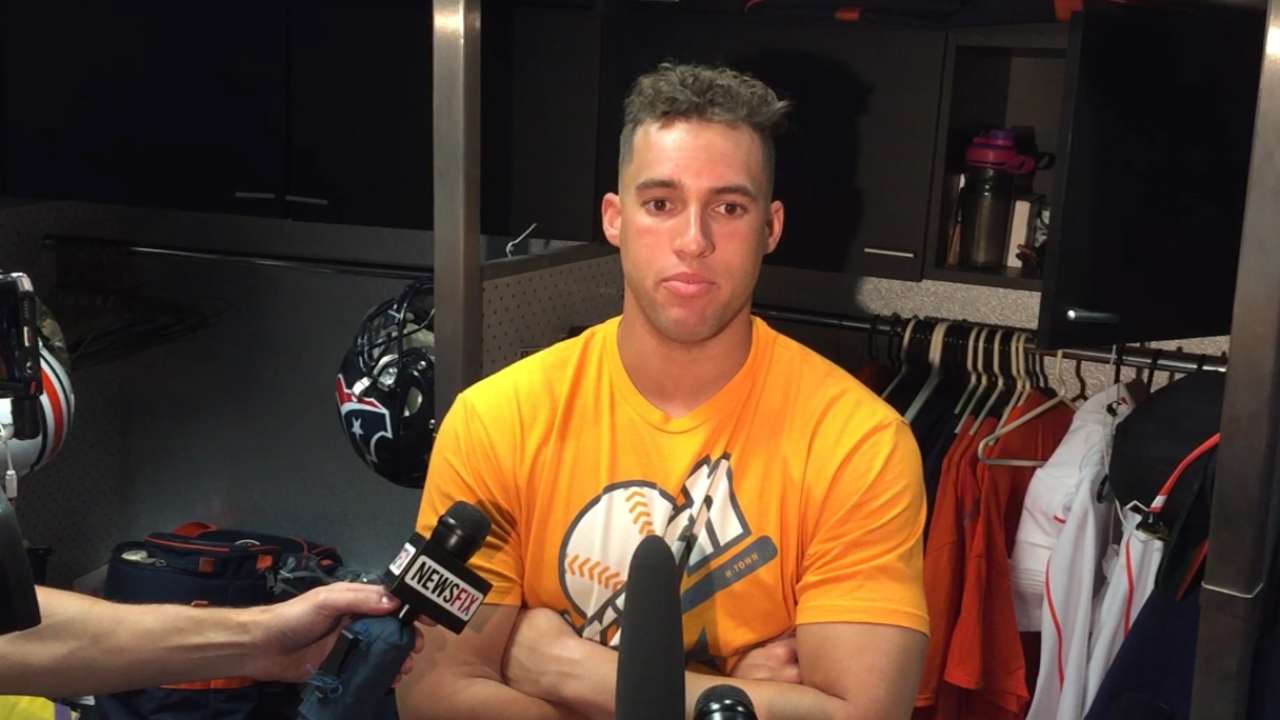 Musgrove is the other Astros prospect -- ranked seventh -- playing Sunday in San Diego. The 23-year-old is listed at 6-foot-5, 265 pounds and was selected by the Blue Jays in the first round of the 2011 Draft before being traded to Houston in 2012.
In eight Triple-A games this season, Musgrove has a 4.60 ERA and 41 strikeouts in 45 innings.
Final Vote nominee George Springer represented the Astros in the 2013 Futures Game, where he played alongside All-Star pitcher Noah Syndergaard.
"It's fun," Springer said. "You obviously get the whole big league experience."
Catcher Jason Castro represented the Astros in the 2009 Futures Game, and he remembers the experience fondly.
"It was a really cool experience being a Minor Leaguer getting to play on a big league field in front of a decent crowd with some of the best players in Minor League Baseball," Castro said.
As for advice for Bregman and Musgrove?
"I'm sure there's a lot of pressure, a lot of people are watching, but, looking back on it, it's a really cool steppingstone in their careers," Castro said. "Just enjoy it as much as possible. Soak in the atmosphere and get a small taste of what it's like to be in the big leagues."
Jordan Ray is a reporter for MLB.com based in Houston. This story was not subject to the approval of Major League Baseball or its clubs.