Brewers deal Hill to Red Sox for 2 prospects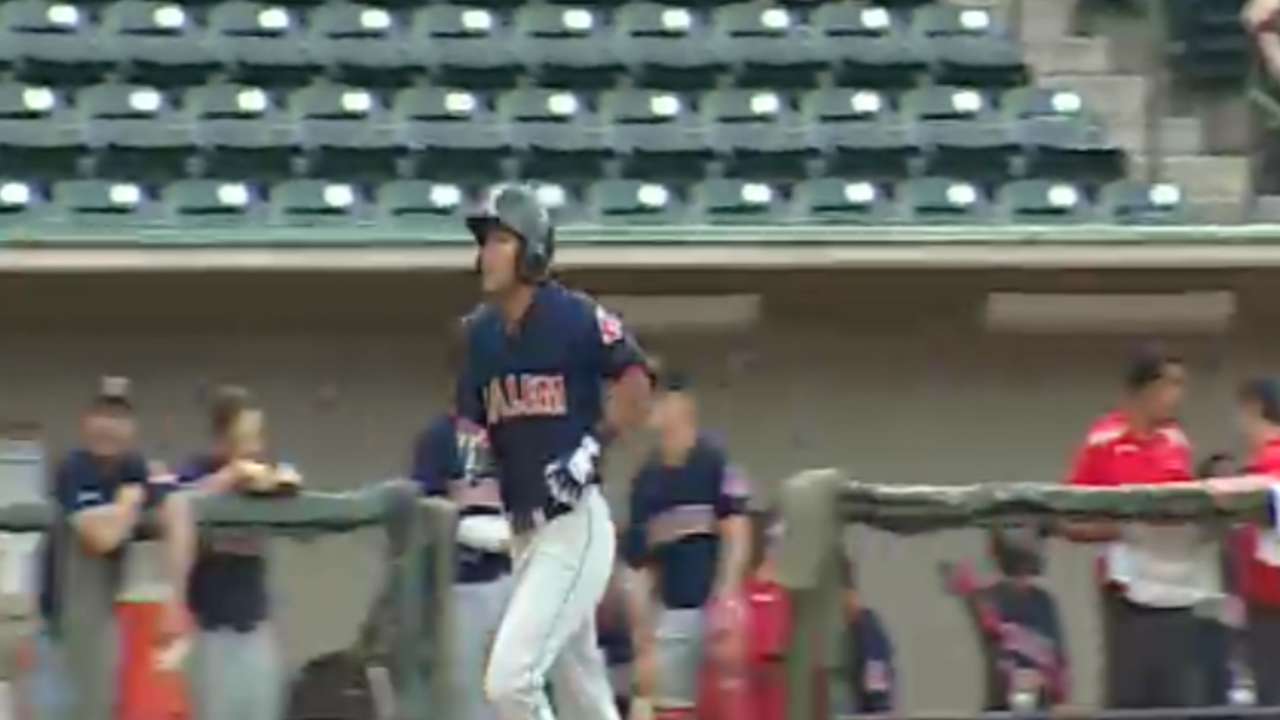 NEW YORK -- Veteran Brewers infielder Aaron Hill's two-month surge has him on the move for the second time in six months.
The Brewers traded the 34-year-old with cash to the Red Sox for two Minor Leaguers including 20-year-old infielder Wendell Rijo, ranked No. 17 on MLBPipeline.com's list of Boston's top prospects. The other player is 27-year-old pitcher Aaron Wilkerson, who overcame Tommy John surgery and two years out of college to pitch his way to the brink of the big leagues.
"Aaron has been a big part of this team since the minute we acquired him, really," said Stearns, who lauded Hill for, "what he did for our culture within our clubhouse and the type of influence he was in some of our younger players. And that's putting aside what he did consistently on the field.
"He played well enough to garner significant external interest."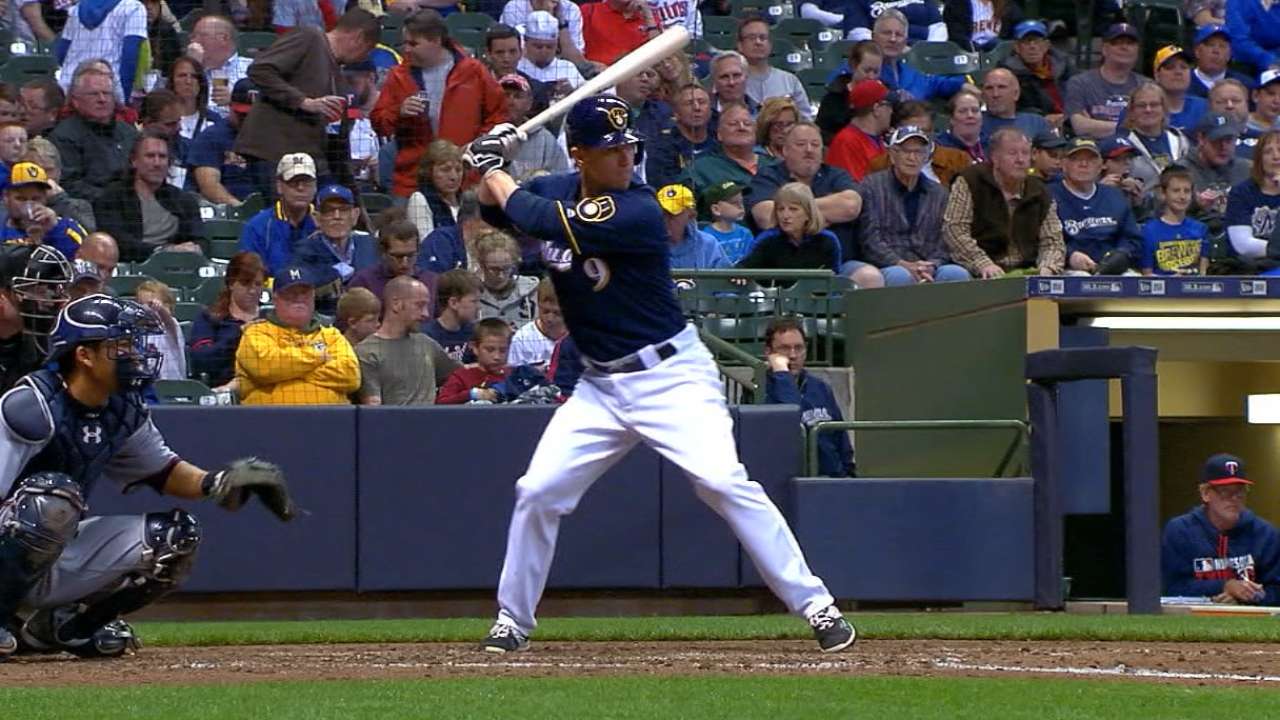 The Brewers are also paying some of Hill's remaining salary, though Milwaukee GM David Stearns declined to say how much. Hill is due about $6 million for the rest of the season, but the D-backs are paying more than half that total, per terms of the January trade that brought him to Milwaukee.
Rijo signed with the Sox in 2012 for $575,000 out of the Dominican Republic. A right-handed hitter regarded as an offensive-minded player, Rijo owns a .250/.329/.373 slash line in parts of four Minor League seasons, all stateside. He was playing at Double-A Portland but will probably begin his Brewers tenure at advanced Class A Brevard County.
Rijo has mostly played second base, but will see action at shortstop and third as well, Stearns said.
"He adds to our young talent up the middle. That's something we've emphasized," Stearns said. "He has what we believe will be significant offensive capabilities."
Wilkerson has followed a much more winding path. He underwent Tommy John surgery in 2011 out of Cumberland University and was out of baseball for nearly two years, working for a time in the frozen foods department of a grocery store in Texas. Wilkerson got back into the game via the Independent Leagues in 2013 -- his age 24 season -- and pitched two years of indy ball before signing a Minor League contract with the Red Sox for 2015 and beginning a quick ascent, reaching Triple-A this season.
He will report to Triple-A Colorado Springs.
"He's just never given up," Stearns said. "The Red Sox did a good job of finding him, and he's really flown through that system since he signed."
The Brewers will make a roster move before Friday's game against the Cardinals to fill Hill's spot. Hernan Perez and recently-promoted Will Middlebrooks at the incumbent options at third base.
Hill understood that he fit the criteria of a player who could be dealt. He is halfway through a contract year and playing for a team in rebuilding mode. He is affordable, a good clubhouse presence and a capable defender, even with the switch this season to everyday duty at third base for the first time in a career that spans 12 seasons.
And, most importantly, he is performing. After hitting .169/.208/.246 in April, Hill slashed .318/.403/.471 in May and June, with 14 of his 17 extra-base hits.
All that added up to a tradeable commodity. "When I was young -- I still am young," said Hill earlier this week, "but earlier in my career, it would tease you, and it had a little more weight because you're thinking about it. The more experience you get, you start to learn, hey, no matter what, my job is to go out there and prepare for the game that night. No matter what I say, or anything else, it's not going to make a difference in what happens.
"Two organizations have to agree on price, on players and other things. The other thing you learn is that to get traded, it's not a bad thing. It means a team wants you, and it doesn't mean your [current] team doesn't want you. I got traded by the Diamondbacks and I have no bad blood. Sometimes teams are just going in different directions."
Hill has now been traded three times in his career, from Toronto to Arizona in August 2011 and from Arizona to Milwaukee on Jan. 30 before moving again Thursday.
Adam McCalvy has covered the Brewers for MLB.com since 2001. Follow him on Twitter @AdamMcCalvy, like him on Facebook and listen to his podcast. This story was not subject to the approval of Major League Baseball or its clubs.