Pomeranz makes case to join All-Star team
Padres ace leads two-hit shutout vs. Dodgers as NL squad seeks replacements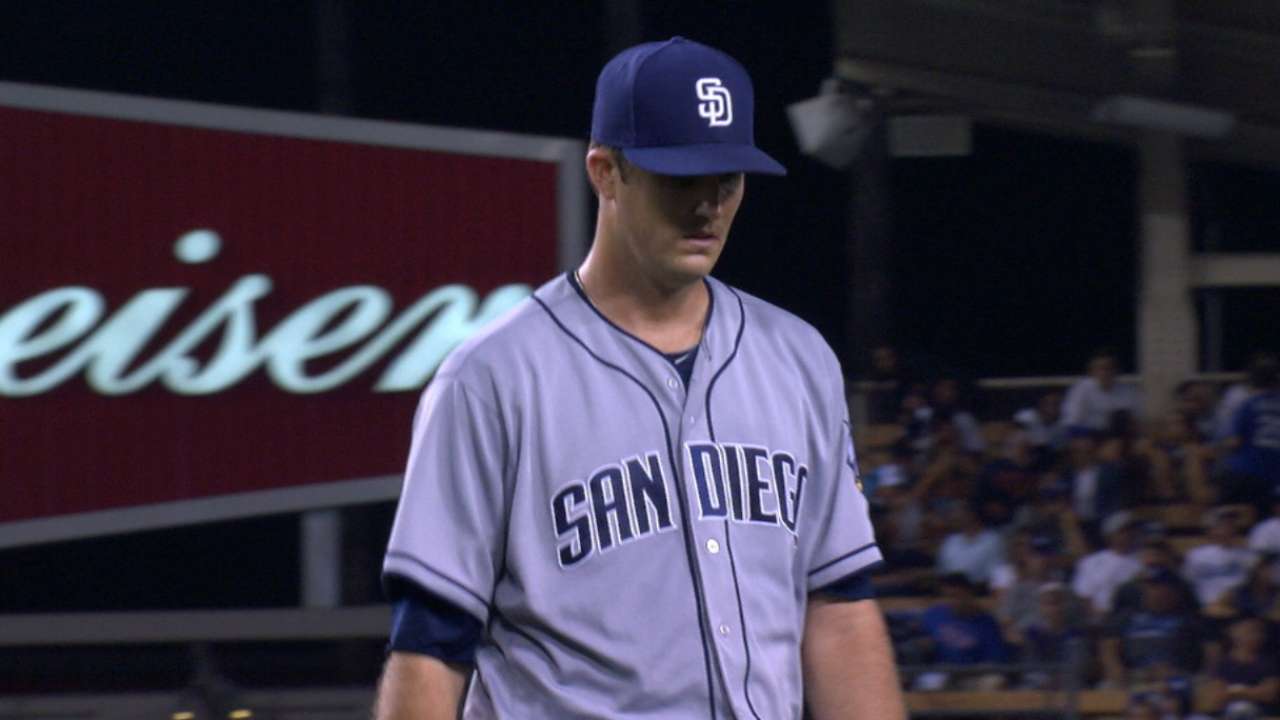 LOS ANGELES -- In his last start at Dodger Stadium, Drew Pomeranz allowed one run in seven innings but took the loss because Clayton Kershaw threw a shutout.
On Thursday night against the Dodgers, Pomeranz made sure another excellent start didn't go to waste, as he turned in seven innings of a combined two-hit shutout in a 6-0 Padres win. Coincidentally, the effort could end up being the difference in the search for the injured Kershaw's replacement on the National League All-Star team.
Pomeranz was dominant once again at Dodger Stadium, allowing just two hits as he lowered his ERA to 2.47. It's a fitting end for a breakout first half in which the southpaw has been one of the top pitchers in the NL.
Now, the only question is whether it was good enough to land him in the 2016 All-Star Game presented by MasterCard. For manager Andy Green, there's an easy answer.
"He's been making the case the whole half. He deserves to be [an All-Star]," Green said. "Sometimes, the opportunity doesn't present itself, hopefully it does in the last couple days. ... I think he's clearly a candidate. A sub-2.50 ERA now, seven scoreless tonight, he's been truly outstanding. There's really nothing left to say."
Pomeranz didn't look his best out of the gate, issuing a leadoff walk to Howie Kendrick in the first and needing 43 pitches to get through the first two innings. He settled in after that, allowing only two baserunners the rest of the way.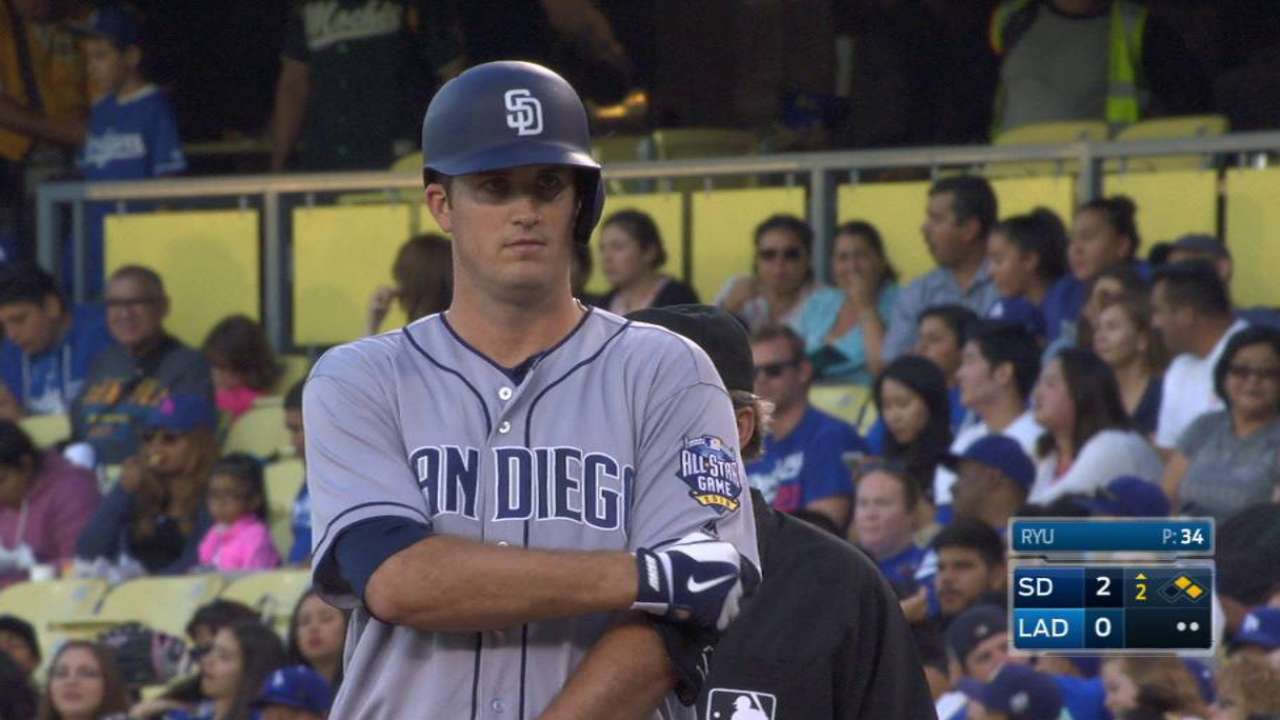 "Good pitchers, if you don't get them early, you typically don't get them at all," Green said. "They had their chance in the first inning and didn't take advantage of it. That's what I've seen time and time again with aces of staffs. If you don't get those guys in the very first inning, they settle in and start doing their thing."
Much of the credit after the game went to catcher Derek Norris, whom Green said has jelled very well with Pomeranz after an early-season pairing with Christian Bethancourt didn't work out.
Pomeranz has allowed 14 earned runs with each catcher behind the plate, despite Bethancourt catching only four of Pomeranz's 16 starts. Pomeranz had a 2.70 ERA in 2014 with Oakland when Norris was behind the plate.
Pomeranz has gone seven innings in each of his last three starts while allowing just one earned run, a level of dominance that has everybody around the lefty thinking he should join Wil Myers and give San Diego two hometown All-Stars. All Pomeranz can do is focus on the task at hand and set an even loftier goal.
"I don't know what I'm supposed to do for that. You try not to focus on it," Pomeranz said. "My goal is to go out there and do what I did. I say every single time, I'd like to get to that eighth inning and make that the regular thing, but I went seven innings three starts in a row and that's an improvement for me."
Coverage for the 2016 All-Star Game at Petco Park begins Tuesday at 4:30 p.m. PT on FOX.
Jack Baer is a reporter for MLB.com based in Los Angeles. This story was not subject to the approval of Major League Baseball or its clubs.