Cash: 7 K's showcase 'best of Blake Snell'
Top prospect turns in quality outing in Rays' finale loss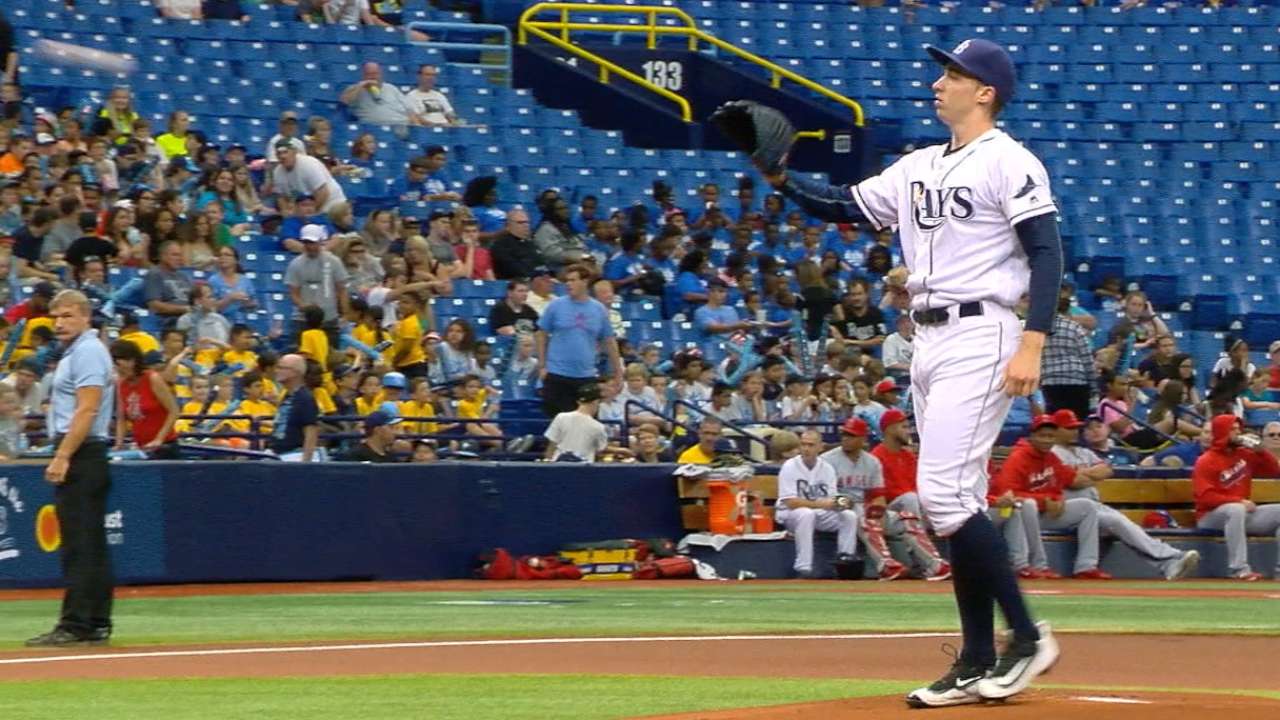 ST. PETERSBURG -- No. 1. prospect Blake Snell had made five Major League starts prior to his Thursday afternoon outing against the Angels, but he hadn't yet showcased what manager Kevin Cash called "the best of Blake Snell."
In the first five innings of Tampa Bay's 5-1 loss to the Angels on Thursday afternoon, he showed everyone else what his manager already knew he was capable of. He kept a low pitch count and didn't face any real threat until the sixth inning, when he gave up two runs.
• Snell's No. 4 a rarity for a pitcher
"This is one of my better games," Snell said of his performance. "I felt really good with [my fastball]. I felt like I commanded it well and set up my offspeed. I'm happy; it's fun. I had a game where I felt where I was in command."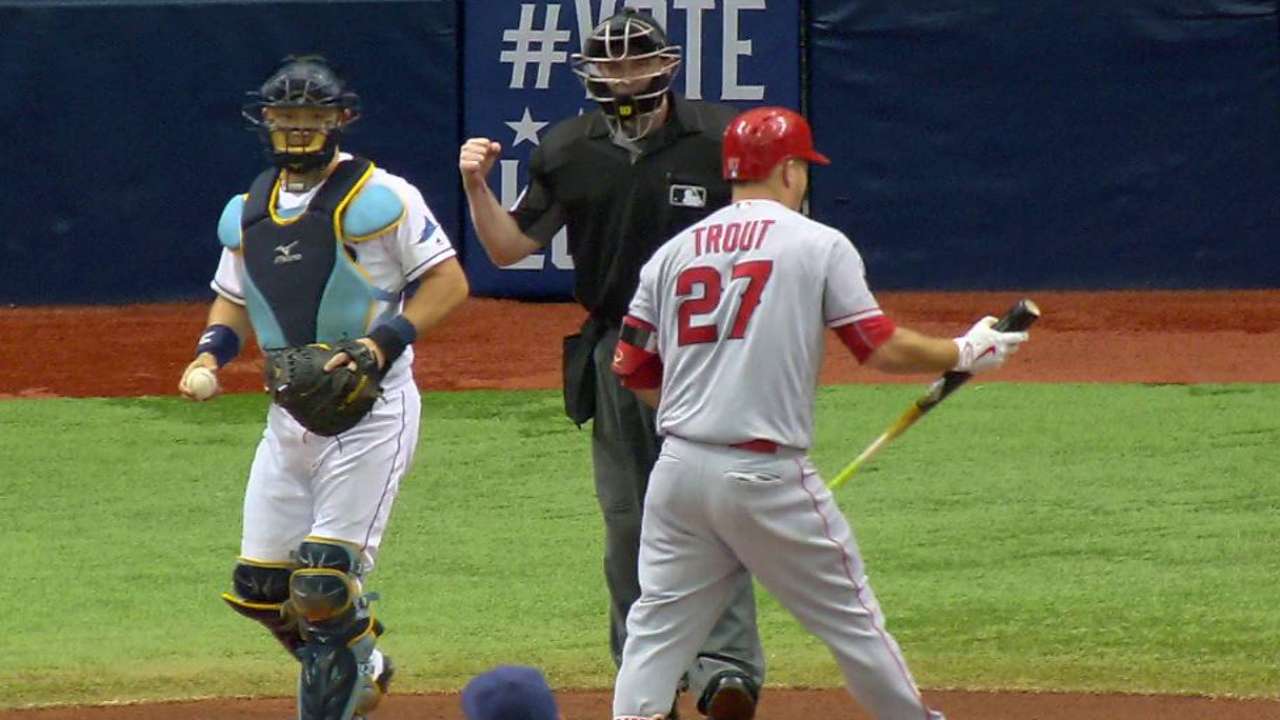 He recorded a career-high seven strikeouts. He threw a first-pitch strike to the first 12 batters he faced and had his highest strike percentage of the season (64 percent). He induced 13 swings and misses, way up from his 5.9-per-game average heading into the day.
Still, an Albert Pujols RBI single and a botched double-play attempt proved costly, as the Rays lost for the 19th time in their past 22 games.
"I really think we're all pleased with the way Blake made a commitment with commanding the ball, commanding the fastball," Cash said. "He had a good changeup going that he was throwing for strikes."
Snell lasted 100 pitches and six innings, the second-longest outing of his career. He walked just two batters after averaging 3.5 over his last four starts, and used his fastball effectively -- something he'd committed to working on in between starts.
"We know if gets ahead in his counts," Cash said, "his stuff will work just fine up here."
Sam Blum is a reporter for MLB.com based in St. Petersburg. This story was not subject to the approval of Major League Baseball or its clubs.