Snell's No. 4 a rarity for a pitcher
ST. PETERSBURG -- When Blake Snell was called up to the Major Leagues in April, he became just the third pitcher in MLB to wear a single-digit jersey number.
At the time, it was just the Cardinals' Mike Leake (No. 8) and Toronto's Marcus Stroman (No. 6). Now Snell is on that list, wearing No. 4. Adam Ottavino, who made his first appearance of the season this week, wears No. 0.
The reason for the rarity could have something to do with players wearing numbers that corresponded with their spot in the batting order in the old days -- and pitchers were usually 10 or above. In addition, of the 300 available single-digit numbers, a total of 53 are retired across the 30 Major League clubs. Still, there's no rule against pitchers wearing a single-digit number, yet it still shows up on the back of approximately 1 percent of the MLB's pitchers.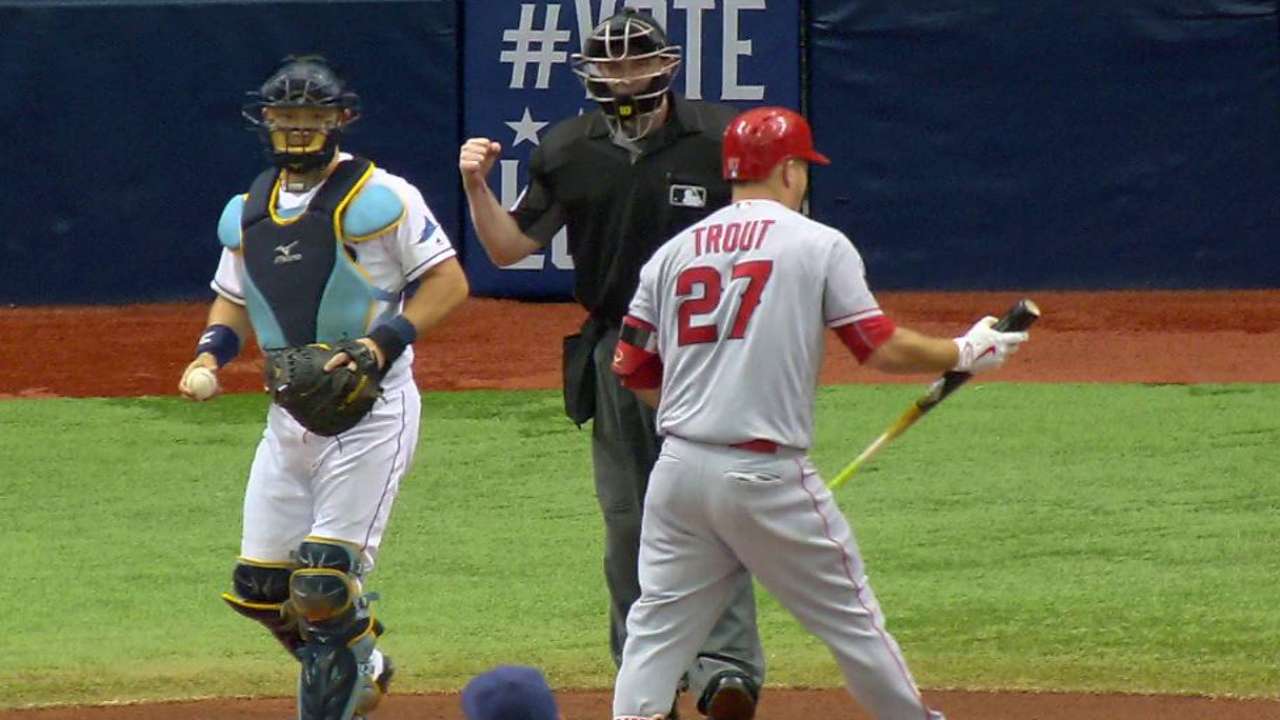 And one of them is Snell, who took the mound wearing No. 4 for the finale against the Angels on Thursday afternoon, giving up two runs and fanning seven over six innings in a 5-1 loss.
"Growing up, it was my favorite number. In high school, it was my favorite number," Snell said. "And when I got to the pros, I felt like I couldn't wear it, since no pitcher does wear it. I didn't want to."
In the Minor Leagues, he wore Nos. 41, 11 and 24 -- whatever was available. But when he got called up to Tampa Bay, his current No. 11 was taken by veteran Logan Forsythe. So after conversations with his family and fellow Rays starter Matt Moore, who told him to do what made him happy, he chose the number that he grew up with.
Snell isn't even sure why it's his favorite number. But every team he played on as a kid, he did it with that number. Now he's evolving from top prospect to rotation staple, and he's doing it with the rare No. 4 on his back.
"It always was my number," Snell said. "I always wanted to wear it."
Sam Blum is a reporter for MLB.com based in St. Petersburg. This story was not subject to the approval of Major League Baseball or its clubs.