O's eye rotation help as Trade Deadline approaches
LOS ANGELES -- There's no question about what the Orioles' needs are heading toward the Aug. 1 non-waiver Trade Deadline.
Baltimore, which saw its rotation post a 6.88 ERA over its recent three-city road trip, has gotten quality starts in just six of the past 19 games. The Orioles have taken struggling right-hander Ubaldo Jimenez out of the rotation and then put him back in it, they sent young arms Tyler Wilson and Mike Wright to Triple-A Norfolk, and they dealt with injuries to Kevin Gausman and Yovani Gallardo.
Amazingly enough, the O's are still in first place. How do they stay there? It could hinge on what they do over the next month.
Biggest need
No shocker here: starting pitching.
"We've got a good bullpen and lineup," Orioles executive vice president of baseball operations Dan Duquette said. "If we could get some stability through our starting rotation, that would probably be our first choice, but we'll see. We have players in the organization that other teams like. We've already had some preliminary conversations, so we'll have to see how that goes. We are having a good year. We'd like to continue and see if we could have an even better year."
Who they could target
Anyone capable of going five or six innings will be high on the O's list, particularly with their bullpen. The team would prefer a left-hander, and the Rays' Matt Moore is rumored to be available -- though it remains to be seen if Tampa Bay would deal in the division. Baltimore has also been linked to San Diego's Drew Pomeranz and Pittsburgh's Francisco Liriano.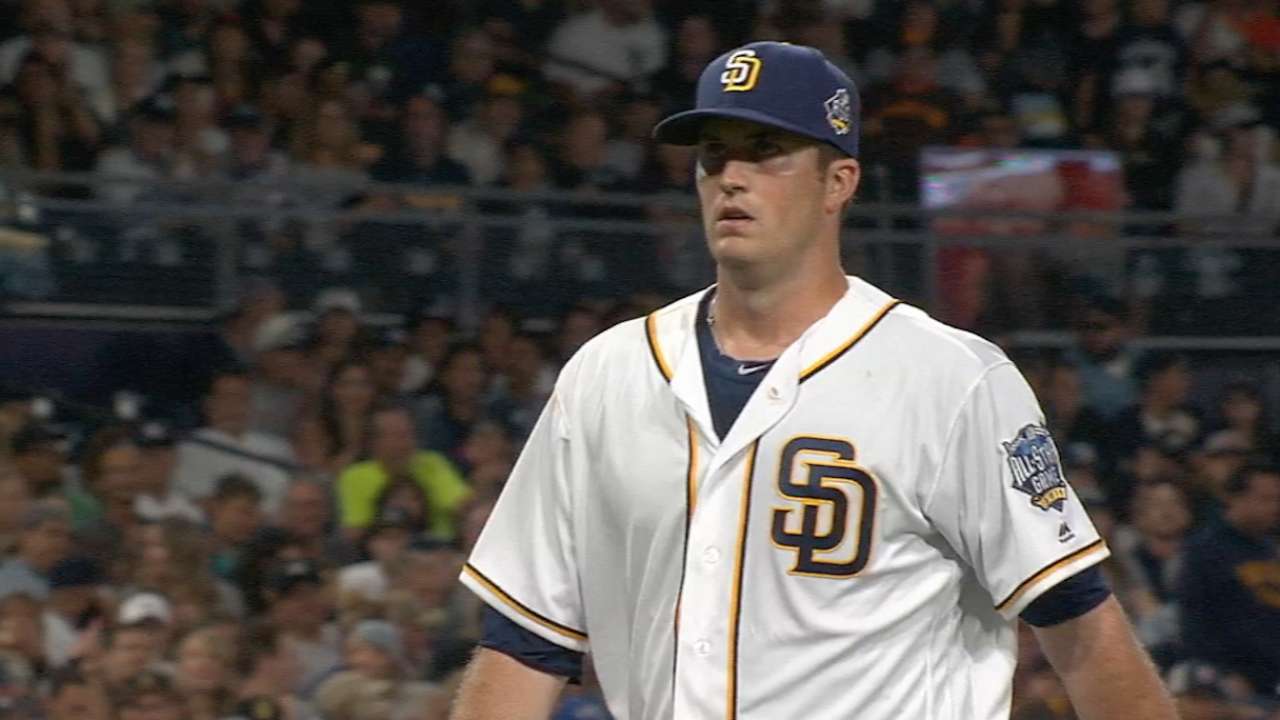 "We've got a lot of righties," Duquette said. "But [finding a good lefty starter is] like collecting rare coins. Who knows? We might get a contribution from someone we already have in the system. Sometimes that will happen."
Why a rotation upgrade could happen
The Orioles' bullpen is among baseball's best, but their relievers have picked up a large number of innings. The team's offense is outperforming expectations, and given Baltimore's lead, this is the year to go for it. It could be the best window for the current group. The O's farm system is considered a strength, but -- as Duquette noted -- they do have some players of interest, and they aren't looking for a top-line arm, just a five- or six-inning pitcher.
Why a deal might not happen
Competition is tough. At least 10 teams have been rumored to want rotation help. While the Orioles may have some tradeable pieces, it's easy to see a scenario where they simply get outbid.
"We will probably need some pitching depth. I'm not exactly sure where we'll get it, but that's what we're looking to do to improve the team," Duquette said. "There's a lot of teams in contention, and the teams that are competing, most of them are looking for the same thing."
The X Factor
Orioles rookie Dylan Bundy, who has been in the bullpen, looks poised to get a chance at the starting rotation in the season's second half.
"That's still an option for us, that's still there," O's manager Buck Showalter said of Bundy, who has pitched to a 3.08 ERA in relief. "He's done everything to make that more of a potential reality. The question is when, not if."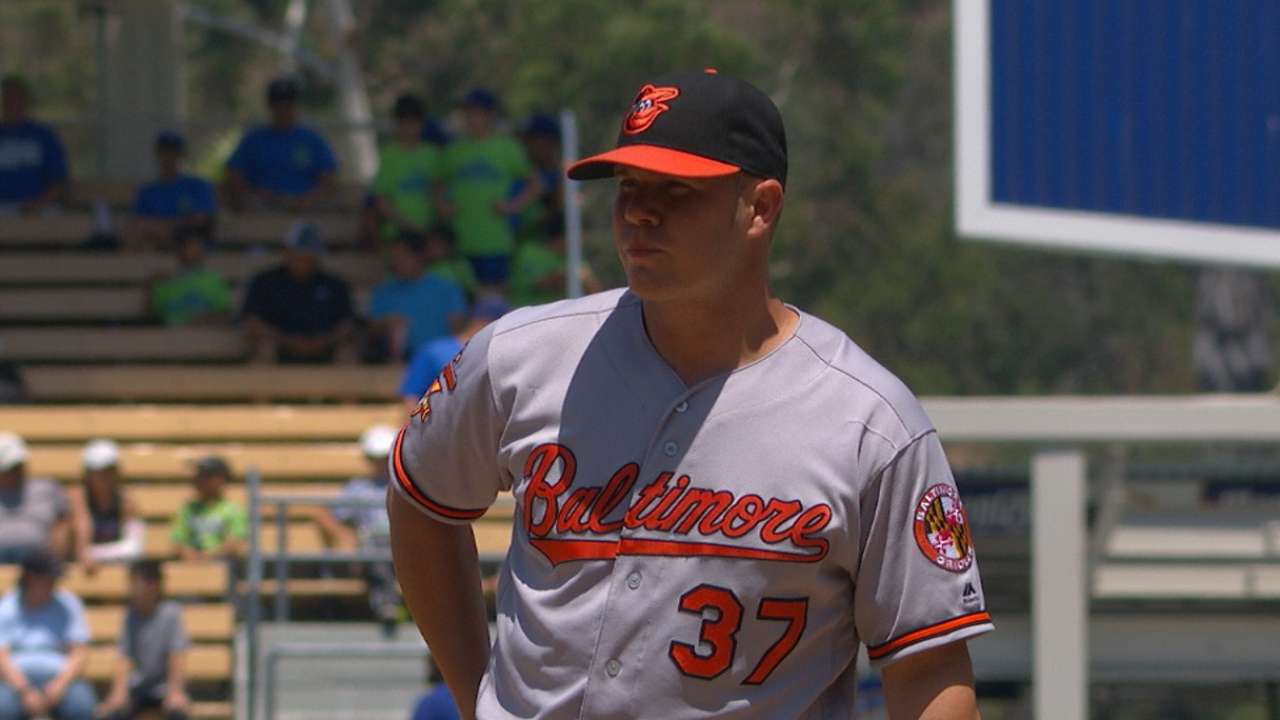 Still, relying on Bundy to save the rotation is probably a stretch.
"Or one of our [current] pitchers will catch up to the capability they've shown previously," Duquette said of ways to upgrade. "Wherever those additional quality innings comes from, it doesn't really matter. We just need some people to contribute from this group or try to find some help."
Brittany Ghiroli has covered the Orioles for MLB.com since 2010. Read her blog, Britt's Bird Watch, follow her on Facebook and Twitter @britt_ghiroli, and listen to her podcast. This story was not subject to the approval of Major League Baseball or its clubs.