Reversal of fortune no surprise to Ventura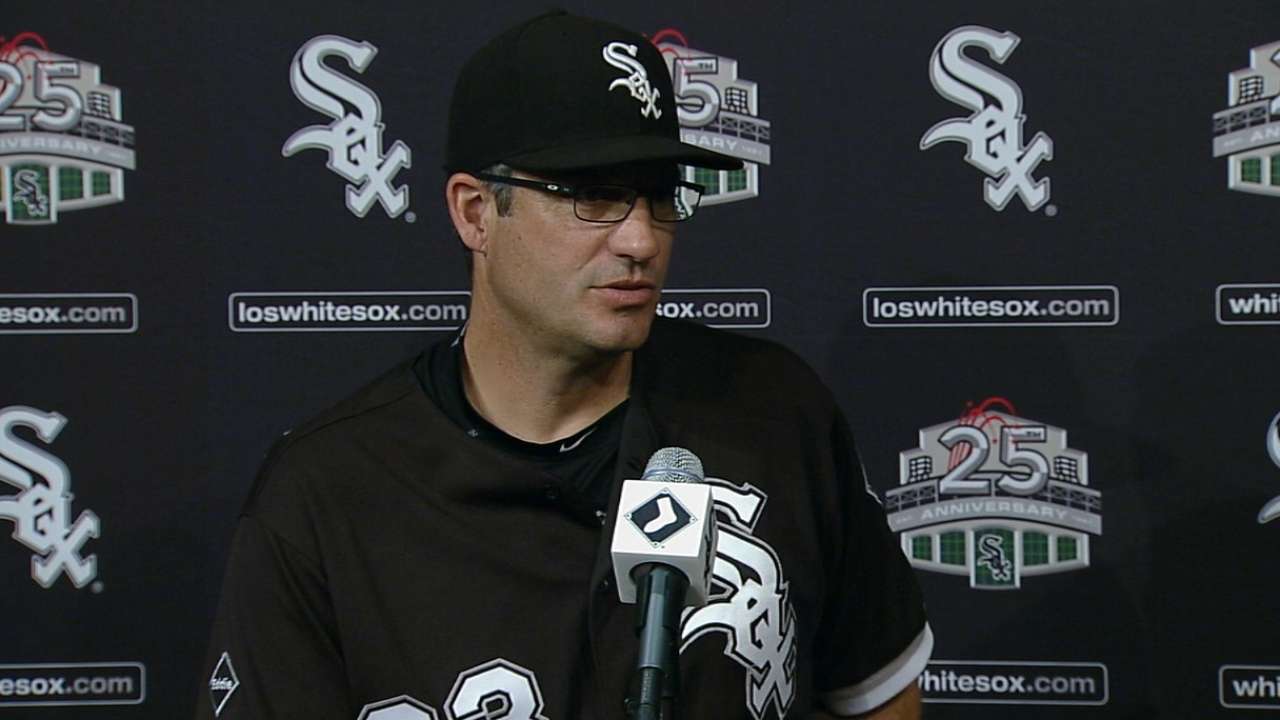 CHICAGO -- By virtue of their 5-0 victory over the Yankees on Wednesday night at U.S. Cellular Field, the White Sox have won 11 of their last 16 games and five straight series.
They sit at 44-41 overall, remaining, at the very least, firmly in play for an American League Wild Card berth. It's hard to imagine this sort of turnaround when thinking back 16 games to the three-game sweep at the hands of the Indians in June, even for a team that once sat at a lofty 23-10 atop the AL Central.
But when manager Robin Ventura was asked postgame if he could see this run coming, he replied, "Of course."
"You're seeing some guys grind through some stuff. The pitching's been great. Offensively, we've been getting it," he said. "Everybody seems to be contributing in one way or another, and it's nice. We're playing better baseball, it's that simple. We're playing all-around better baseball."
Wednesday's recipe for success incorporated a little bit from all aspects of winning baseball.
Miguel Gonzalez worked seven innings for a second straight start, but this time he received run support, as opposed to his start in Houston. He allowed hits in each of the first three innings, but after Adam Eaton threw out Jacoby Ellsbury trying to stretch a single into a double at the start of the third, he retired 14 of the next 16.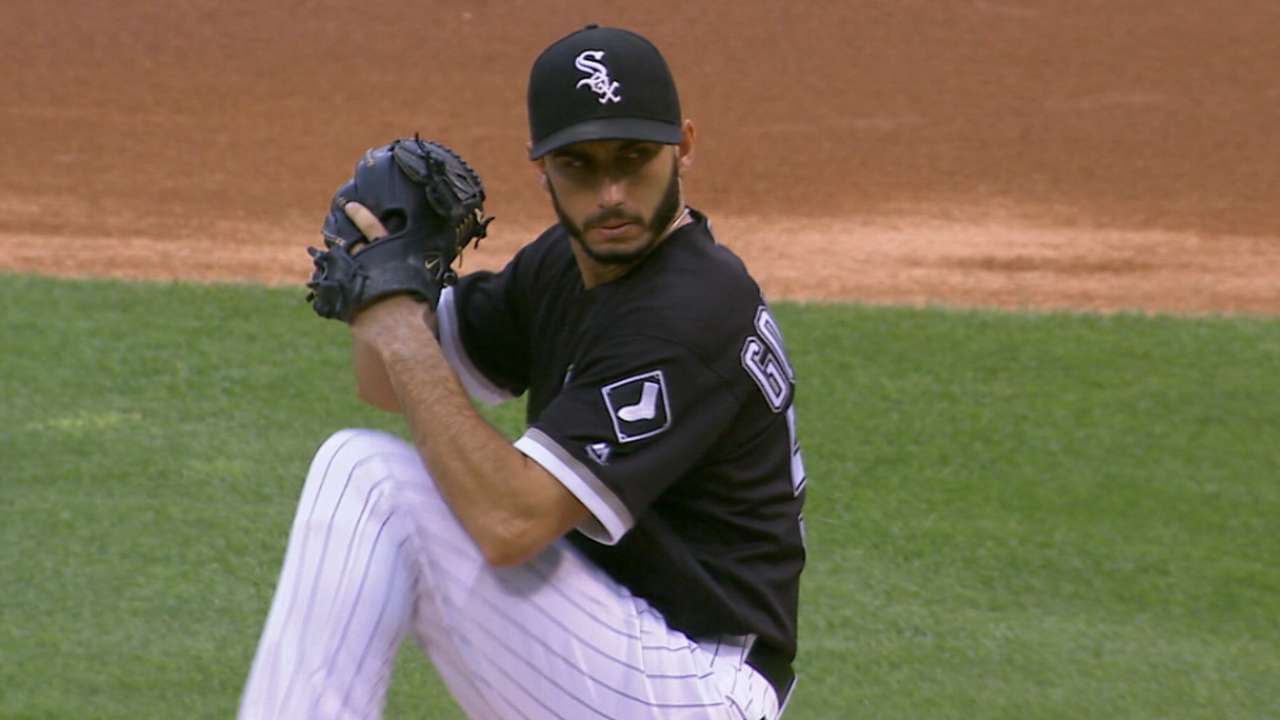 As for Eaton, his 13th outfield assist helped preserve a four-run advantage that grew to five in the sixth.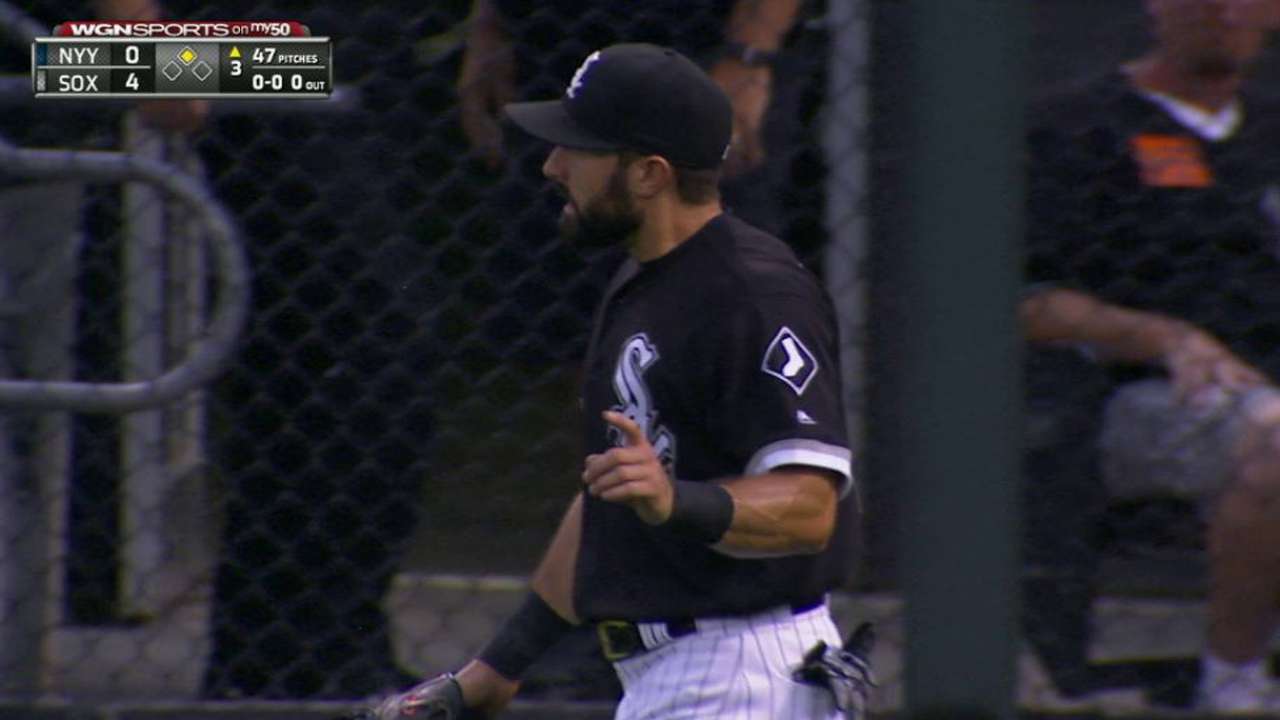 "Guys are loose right now and getting after it," Gonzalez said. "We're doing a really good job."
"It's not how we really draw it up, kind of that roller-coaster mentality," Eaton said, "if we're doing really well, then do really poorly and then do really well again. But I think we learned from it. We learned from our success early on. We learned from our failure last month, and right now we're kind of riding the wave again."
Rock bottom came for the White Sox in Cleveland, the series that also began the Indians' 14-game win streak. The White Sox were in danger of losing their series opener in Boston immediately following, but Zach Duke pitched out of a bases-loaded, nobody-out jam in the ninth inning of a tie game. The White Sox won that game and haven't looked back.
Duke threw 1 1/3 scoreless innings in Wednesday's victory, although the outing was not quite as eventful as that Boston appearance.
"There's so many moments throughout a season where you can shift one way or another. If that was one that got us going, then great. It could have been anybody," Duke said. "Really, we are never out of a game, which is great.
"Even when we were on our bad stretch, we were never out of those games. We kept battling back and battling back. You keep playing ball like that, and things will turn for you. We knew we were capable of playing like this."
Scott Merkin has covered the White Sox for MLB.com since 2003. Read his blog, Merk's Works, follow him on Twitter @scottmerkin, on Facebook and listen to his podcast. This story was not subject to the approval of Major League Baseball or its clubs.