Eager to bounce back, Kimbrel does just that
Red Sox's closer strikes out two of five batters faced night after humbling outing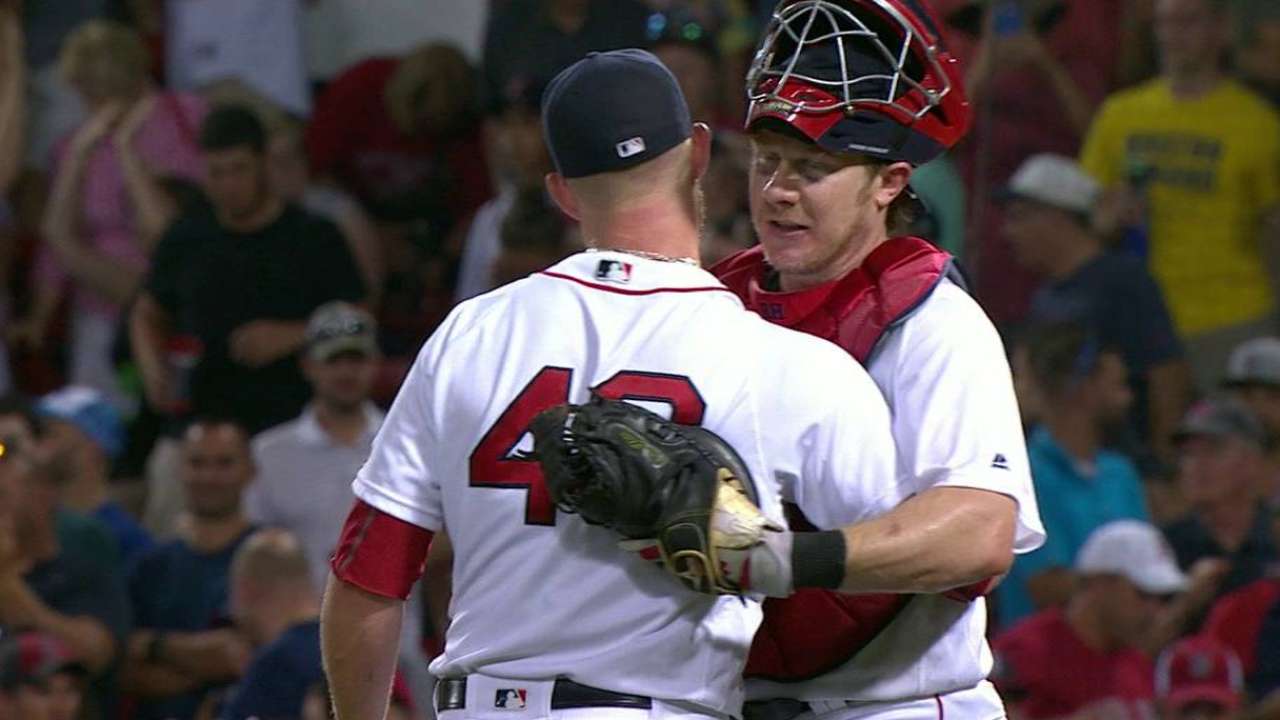 BOSTON -- Red Sox closer Craig Kimbrel didn't know what the situation would be when getting the ball in Wednesday night's game against the Rangers, an 11-6 Boston victory. But he did know he was going to pitch one way or another.
Kimbrel made it clear to manager John Farrell how much he wanted to get back in there after shouldering one of the worst performances of his career on Tuesday, when he faced four batters and didn't get any out in a 7-2 loss.
• Cast your Esurance Final Vote for Pedroia
The Red Sox have an off-day on Thursday, and Kimbrel had no interest spending it with the sour taste of Tuesday still in his mouth.
The hard-throwing righty looked much more like himself in this one, striking out two of the five batters he faced in a scoreless ninth, though he did walk two.
"We talked before the game," said Farrell. "He was very clear he wanted to get back out on the mound, regardless of the game score. He came in and was much more in command, had very good stuff."
For Kimbrel, it was important to fare well in a non-save situation because he's had a hard time under those circumstances for most of the season. Entering Wednesday's outing, Kimbrel had allowed 10 earned runs in 13 1/3 innings during non-save situations.
"It's well documented on the non-save situation and the performance," said Farrell. "The only way to rectify it, to adjust it, to change it is to put him right back in a similar situation with potentially a different mindset that played here tonight."
In Tuesday's contest, the Red Sox trailed, 3-2, when Kimbrel entered the game. He was disgusted with the way he performed while essentially putting the game out of reach for his team.
"I think more than anything, [the key is] to pitch regardless of the score," said Farrell. "Easier said than done at times. A pitcher's No. 1 job is to execute a pitch in a moment, regardless of the inning or situation. He was able to do that much better tonight."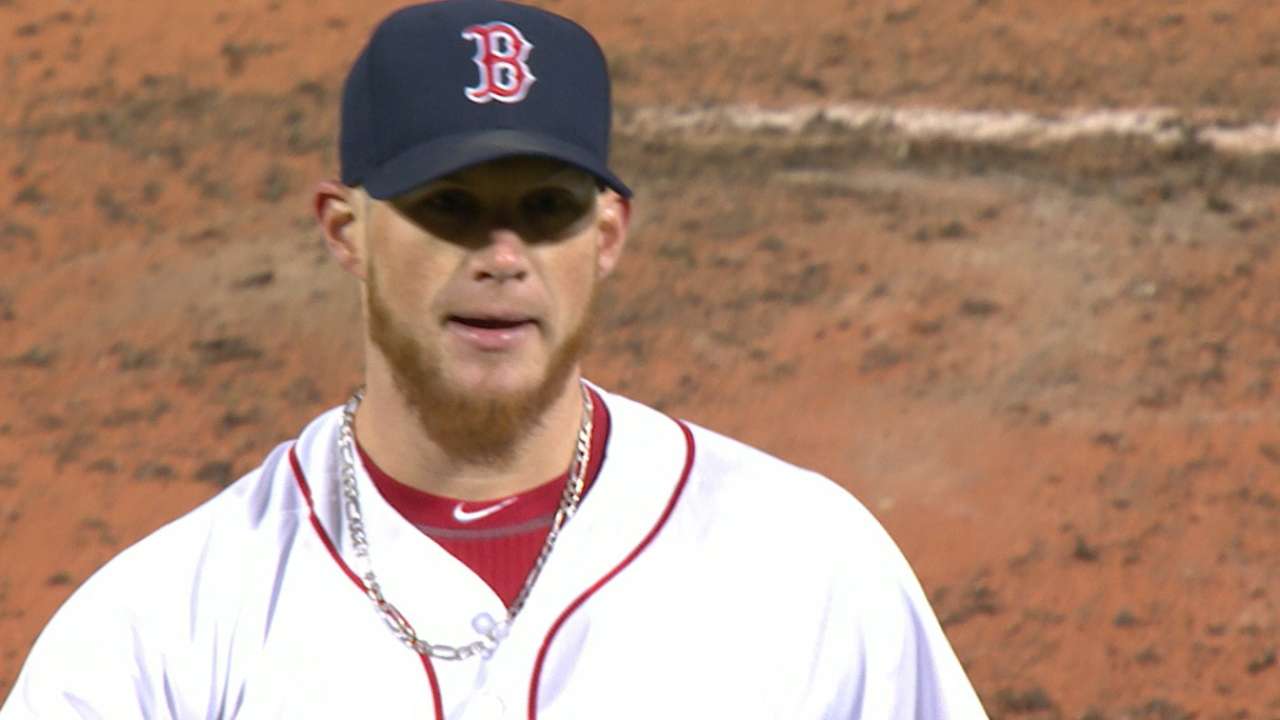 Though Kimbrel was named an American League All-Star on Tuesday, he acknowledged that this hasn't been one of his best starts to a season. He is 1-3 with a 3.55 ERA, having converted 17 of 19 save opportunities.
Ian Browne has covered the Red Sox for MLB.com since 2002. Follow him on Twitter @IanMBrowne and Facebook. This story was not subject to the approval of Major League Baseball or its clubs.