'Good day' for Rays with Cobb back on mound
Righty working way back from TJ surgery, makes 1st rehab start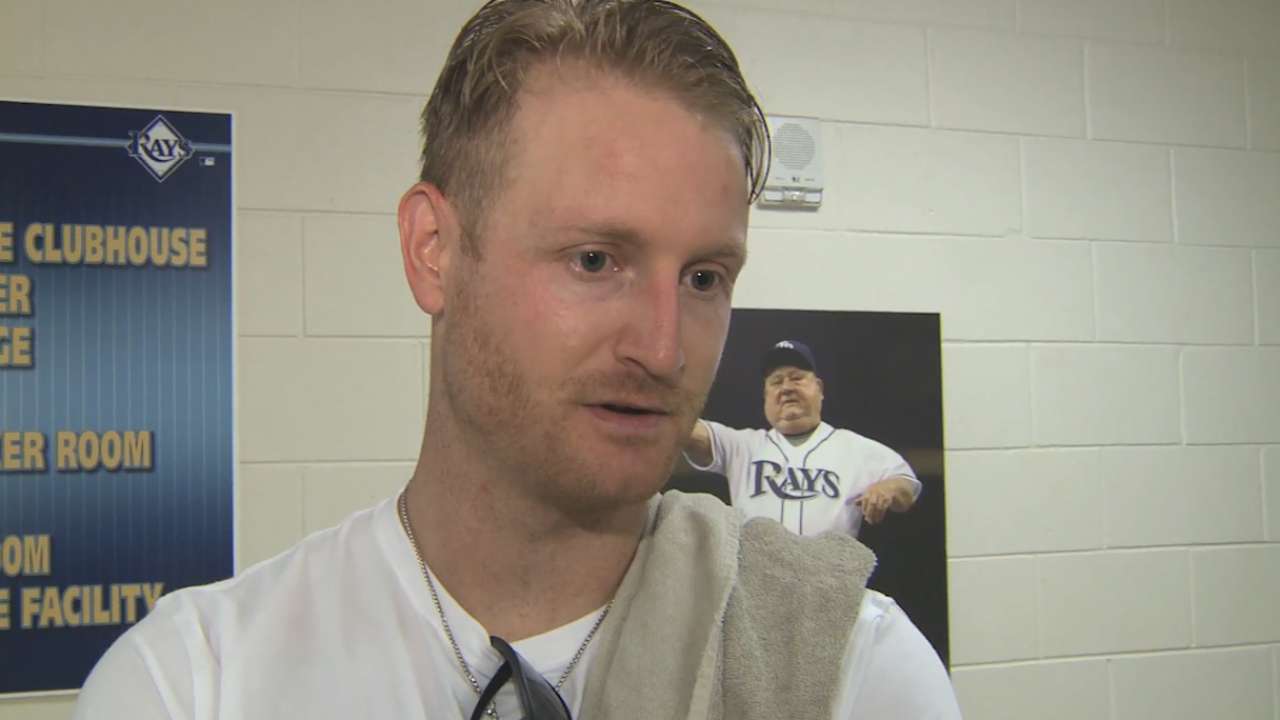 ST. PETERSBURG -- Rehabbing Rays starting pitcher Alex Cobb took the mound on Wednesday to pitch in a game for the first time since Sept. 28, 2014.
After undergoing Tommy John surgery and missing all of 2015, and most of 2016, Cobb made a rehab start for Class A-Advanced Charlotte. He lasted only two-thirds of an inning, gave up two hits, three earned runs, two walks and no strikeouts over 21 pitches. After being taken out of the game, he had a short break and then threw some pitches in the bullpen.
• Cast your Esurance Final Vote for Longoria
"Look, the pitches right now are the most important thing," Rays manager Kevin Cash said. "We're not too concerned about any results right now. We're very confident that Alex Cobb will get his results. It's the first time being on a mound in quite some time, facing hitters. Results aside, it's a good day for us, good day for him."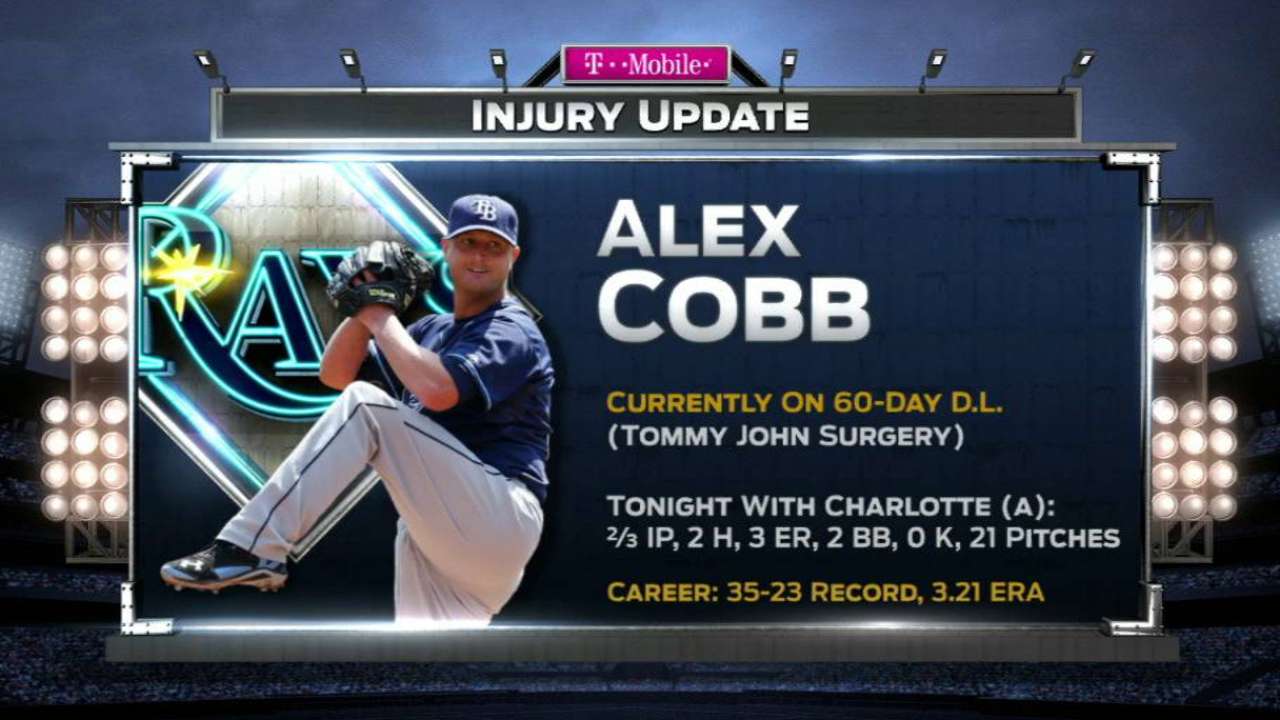 Cobb walked two of his first four batters, but all of the scoring damage was done with two outs. In addition to the two walks, he allowed a single and a double.
Cash said Cobb felt fine after the outing.
Sam Blum is a reporter for MLB.com based in St. Petersburg. This story was not subject to the approval of Major League Baseball or its clubs.