Cardinals' bullpen remains in flux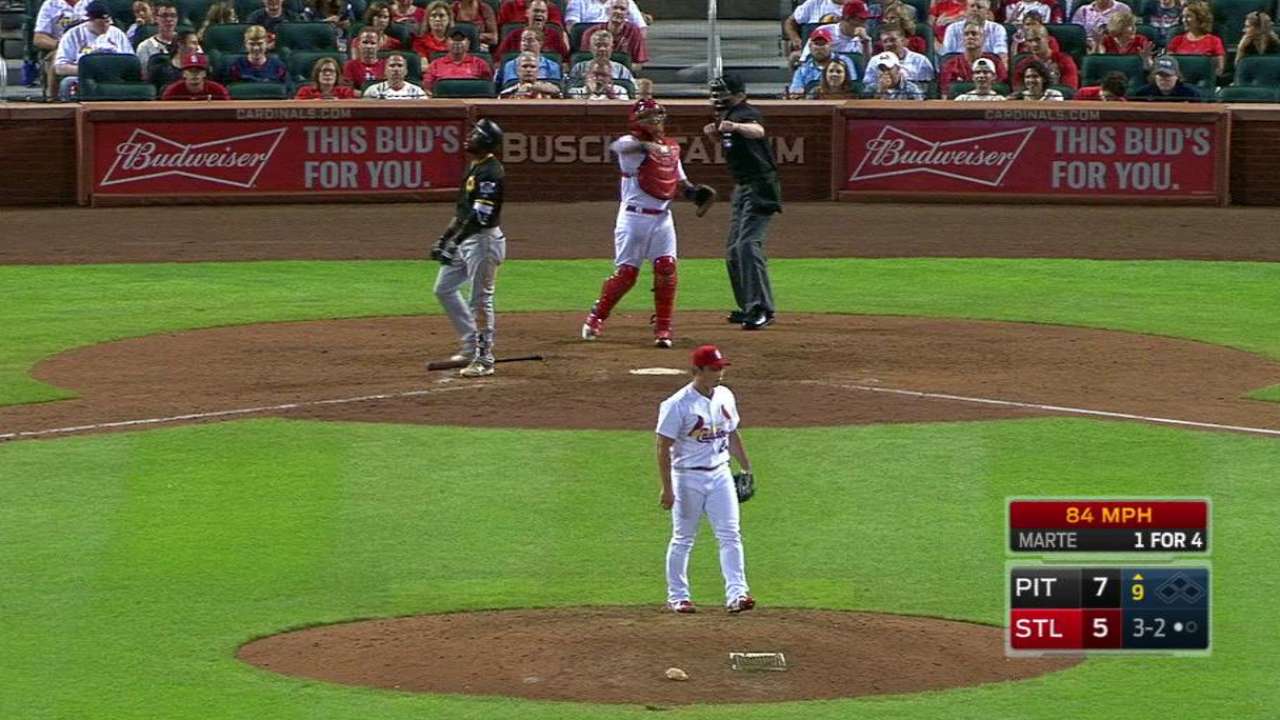 ST. LOUIS -- Most Major League bullpens have established roles, with pitchers designated for the seventh, eighth and ninth innings. But because of injuries and other hiccups, for most of this season the Cardinals haven't had that luxury, and Wednesday night's 7-5 loss to the Pirates was an example.
Matt Bowman was used in the role previously reserved for Seth Maness. He relieved starting pitcher Jaime Garcia with two men on and no outs in the sixth inning, the Cardinals wielding a 5-1 lead. The goal was to try to induce a ground ball for a double play, but instead Bowman allowed both runners he inherited to score.
"[I had] three line drives right off the bat, it was a little disappointing," Bowman said. "Certainly I'm glad more damage wasn't done, but coming in that situation, you want to [prevent] those runs."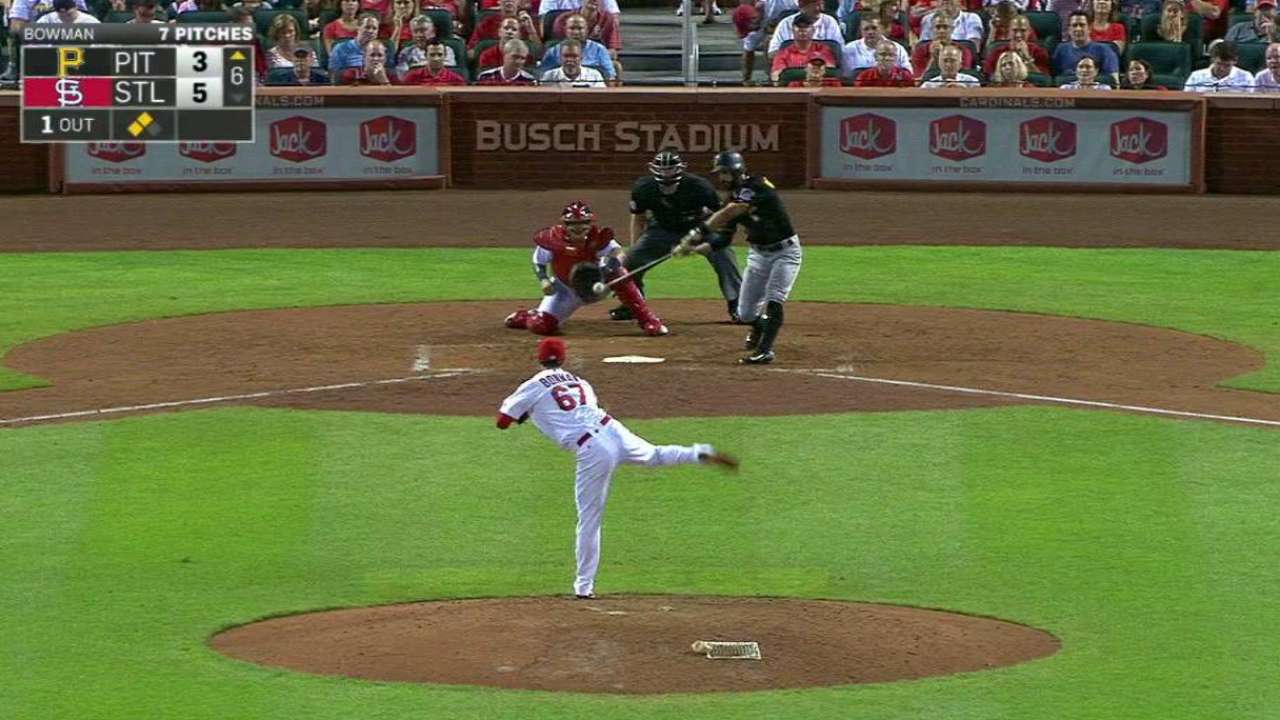 On Sunday, Bowman pitched a scoreless seventh inning, and on Friday was used to finish the game with a six-run lead against the Brewers.
"He's done a nice job for us in a lot of different roles," manager Mike Matheny said. "We've talked about the fact that he's earned a little more significant innings, and that was a spot, with all right-handers in the lineup, to get ground balls, maybe get one and get us out of there. It didn't work."
After Bowman, Jonathan Broxton covered the seventh inning for the eight time this season and took his first loss after allowing three runs (two earned). It was the first time he allowed two runs or more in his last 17 appearances. He had pitched scoreless eighth innings on Saturday and Sunday against the Brewers.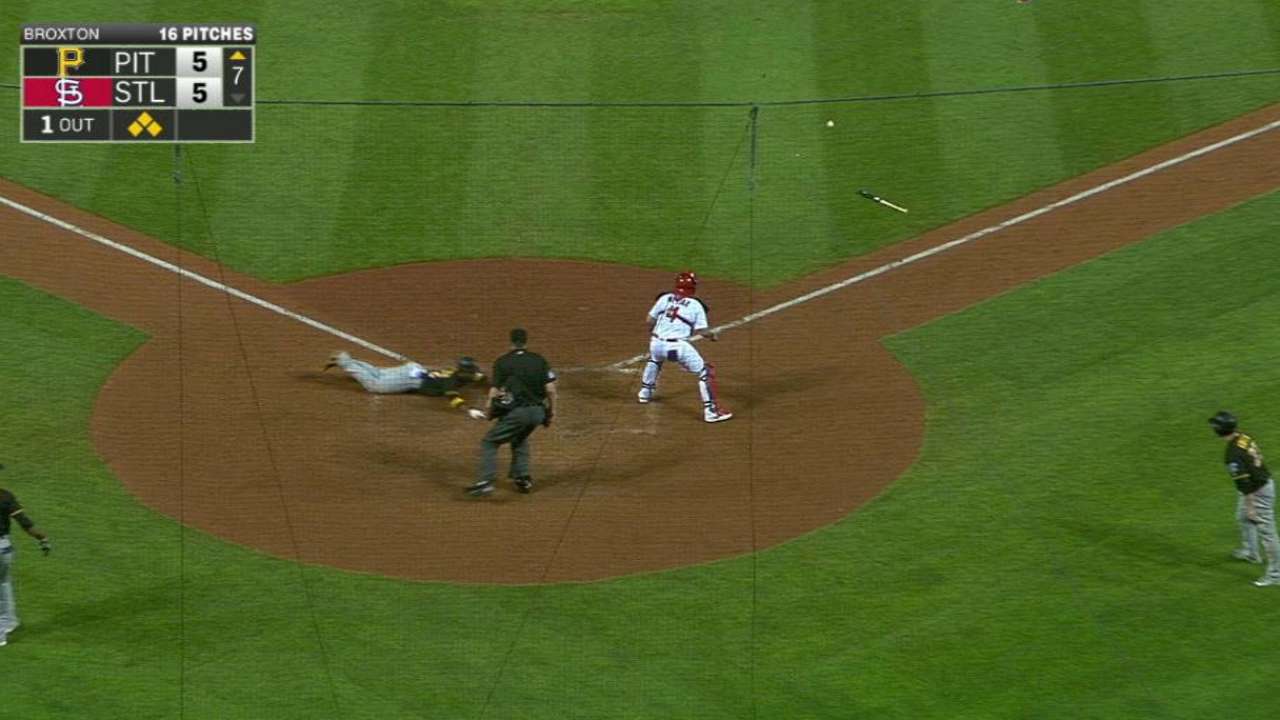 Setup man Kevin Siegrist's stint on the disabled list with mononucleosis hasn't made made it any easier because it leaves them with one left-handed relief pitcher. His replacement, Sam Tuivailala, gave up a hit and a walk on Wednesday but didn't allow a run in the eighth inning. He almost gave up a five-run lead on Sunday when he allowed three runs on two hits and didn't record an out.
Seung Hwan Oh pitched a scoreless ninth in a non-save situation. He got his first two saves of the season last week, but Matheny has yet to name an official closer now that Trevor Rosenthal was removed from the role.
Rosenthal didn't pitch Wednesday, but he made his first two-inning appearance since May 2015 on Tuesday night. It was the most pitches he's thrown in an outing since June 25, 2014, against Colorado (41).
"I don't feel like we have to give titles and roles," Matheny said. "I just don't see an urgency to do anything different. It's not like we put a 'C' on their chest because he's the closer or give him a better locker. It's just what inning are they going to pitch in? That can be just as important."
Nick Krueger is a reporter for MLB.com based in St. Louis. This story was not subject to the approval of Major League Baseball or its clubs.