MLB.com Columnist
Richard Justice
Youthful All-Stars show game's evolution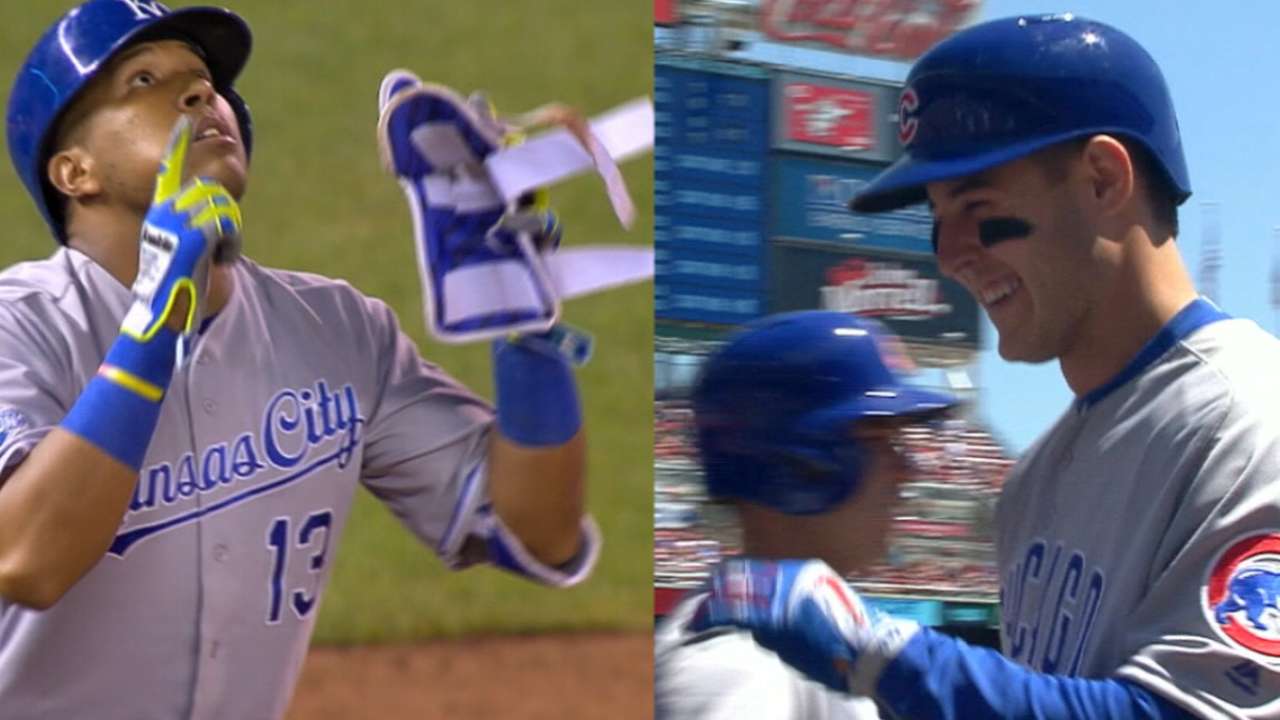 Remember when Bryce Harper and Mike Trout were the fresh new faces of the All-Star Game? Hard to believe four years have passed since then.
At the time, it seemed obvious these were special players. Less obvious is what they've come to represent for baseball.
Their arrival began a tidal wave of young talent entering the game, from Manny Machado and Francisco Lindor to Corey Seager and Carlos Correa, and a long list of others.
• Cast your Esurance Final Vote
As for Harper and Trout, they've long since established themselves as two of the best players on the planet. Trout won the American League Most Valuable Player Award in 2014. Harper won the National League MVP Award in 2015.
This All-Star Game presented by MasterCard (Tuesday, 7:30 p.m. ET on FOX), will be Trout's fifth, Harper's fourth. In that way, they're established stars. Think about this one: Only five of the 68 players selected so far for next week's All-Star Game have more All-Star experience than 24-year-old Mike Trout.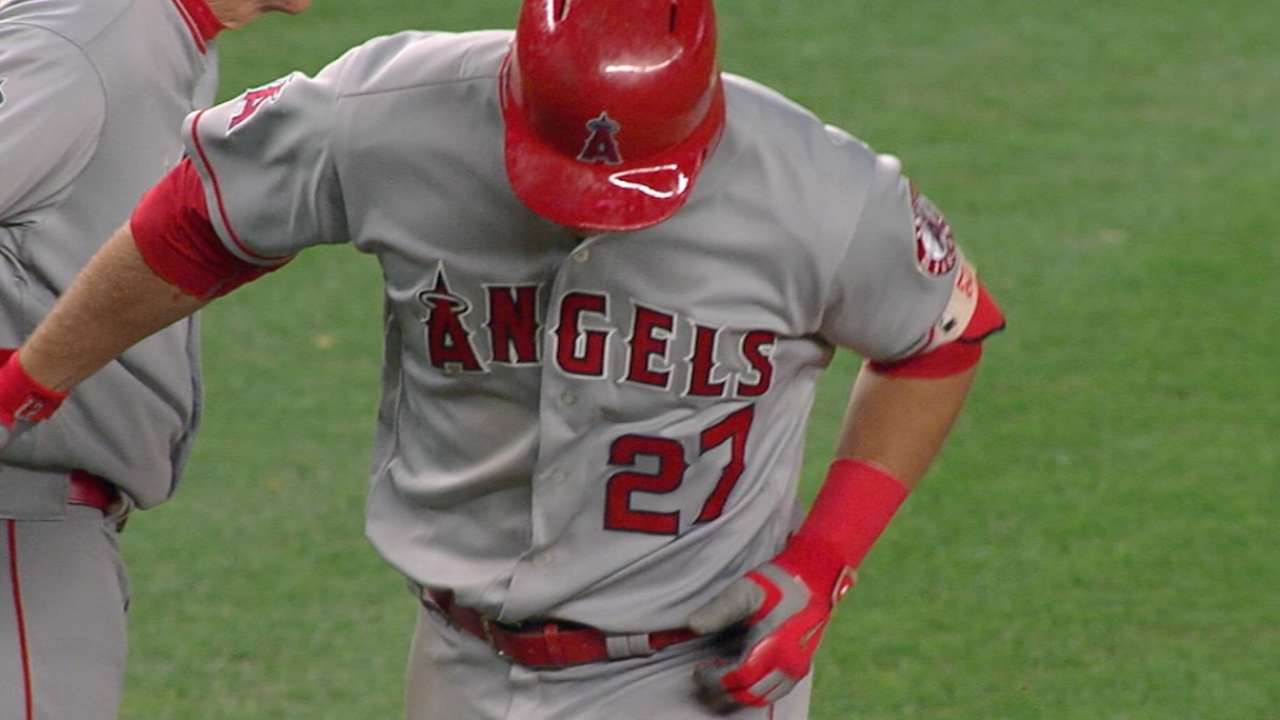 Here's the short list: Miguel Cabrera (11 games), David Ortiz (10), Carlos Beltran (9), Robinson Cano (7), Clayton Kershaw (6).
That's it. Trout and Harper seem to have compelled lots of baseball people to change the way they think of player development.
Some teams believe it's now acceptable to push their best young players through their systems and to constantly challenge them at higher and higher levels.
If a player has talent, he'll survive and eventually thrive. That's what happened with Harper. Young players came in droves after Harper and Trout. Astros second baseman Jose Altuve, another extraordinary young player, also made his All-Star Game debut in 2012. He was 22 at the time.
Machado, Jose Fernandez, Salvador Perez and Madison Bumgarner made the All-Star team a year later. Anthony Rizzo and Josh Donaldson followed in 2014. Last summer, it was Kris Bryant and Nolan Arenado making their All-Star debuts.
Now look around. There's young talent everywhere. It's flourishing, too. According to Baseball-Reference.com's Wins Above Replacement rankings, six of the top 11 players this season are 24 or younger. Among the top 15, only one of them -- 33-year-old Robinson Cano -- has had a 31st birthday.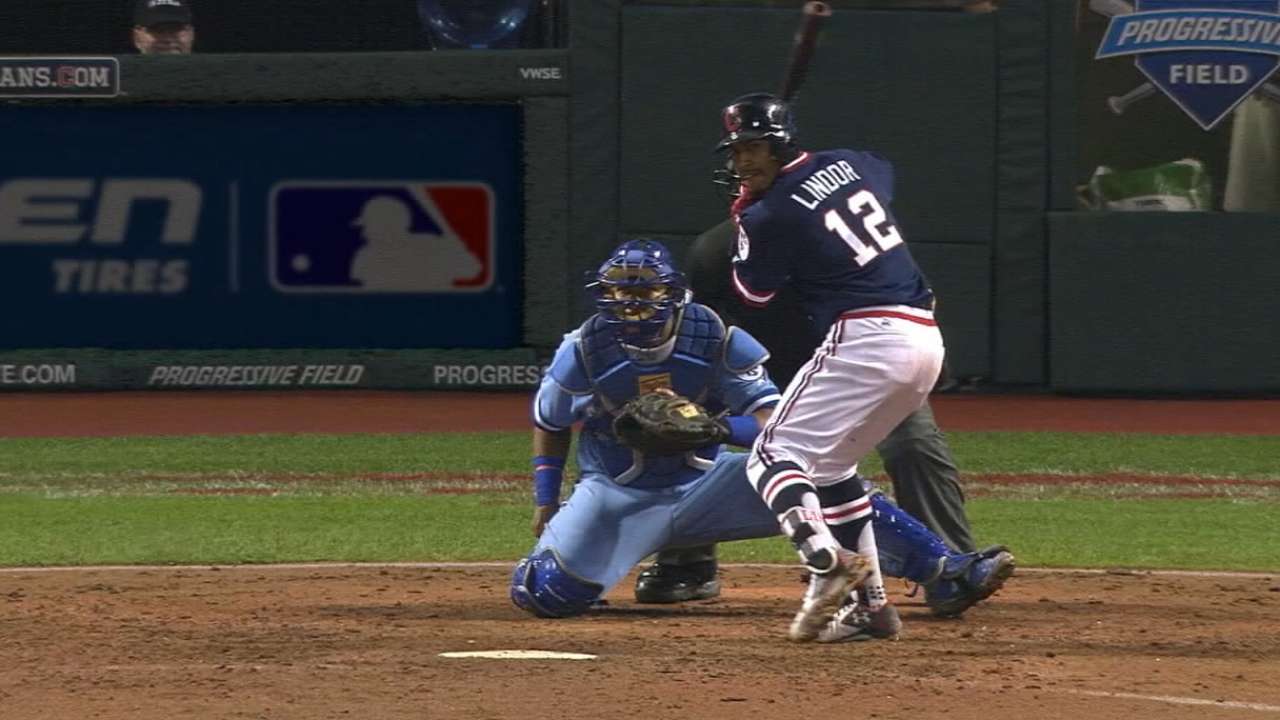 This youth movement has impacted this All-Star Game in a huge way. Specifically:
1. Twenty-six first-time All-Stars are among the 68 players named so far.
2. Fifteen more players have two All-Star selections, meaning 41 of 68 players are All-Stars for either the first or second time.
3. Eight All-Stars are 23 or younger: Seager (22), Addison Russell (22), Lindor (22), Harper (23), Mookie Betts (23), Xander Bogaerts (23), Noah Syndergaard (23), Fernandez (23). (Machado just missed this list by turning 24 on Wednesday.)
4. Only 10 of 68 All-Stars are older than 31: Ortiz (40), Jon Lester (32), Ben Zobrist (35), Fernando Rodney (39), Marco Estrada (33), Cano (33), Beltran (39), Juan Encarnacion (33), Cabrera (33), Cole Hamels (32).
5. Suddenly, the old guard isn't just those guys. Trout (5 games), Harper (4), Bumgarner (4), Machado (3) and Altuve (4) are All-Star veterans.
For all the theories about player development timetables being responsible for this infusion of talent, there could be another explanation.
Maybe we're just lucky.
Maybe we're living in a time of extraordinary talent. We may look back on this era of baseball the way fans of another time remember Hank Aaron, Willie Mays, Mickey Mantle, etc.
Yes, these guys could be that good.
Regardless, it's a joy to watch one young player after another impacting games. They will help make this All-Star Game special.
Best of all, there's more on the way.
Richard Justice is a columnist for MLB.com. Read his blog, Justice4U. This story was not subject to the approval of Major League Baseball or its clubs.