Flores making his case to remain in lineup
Mets infielder posts second multihomer game in past four days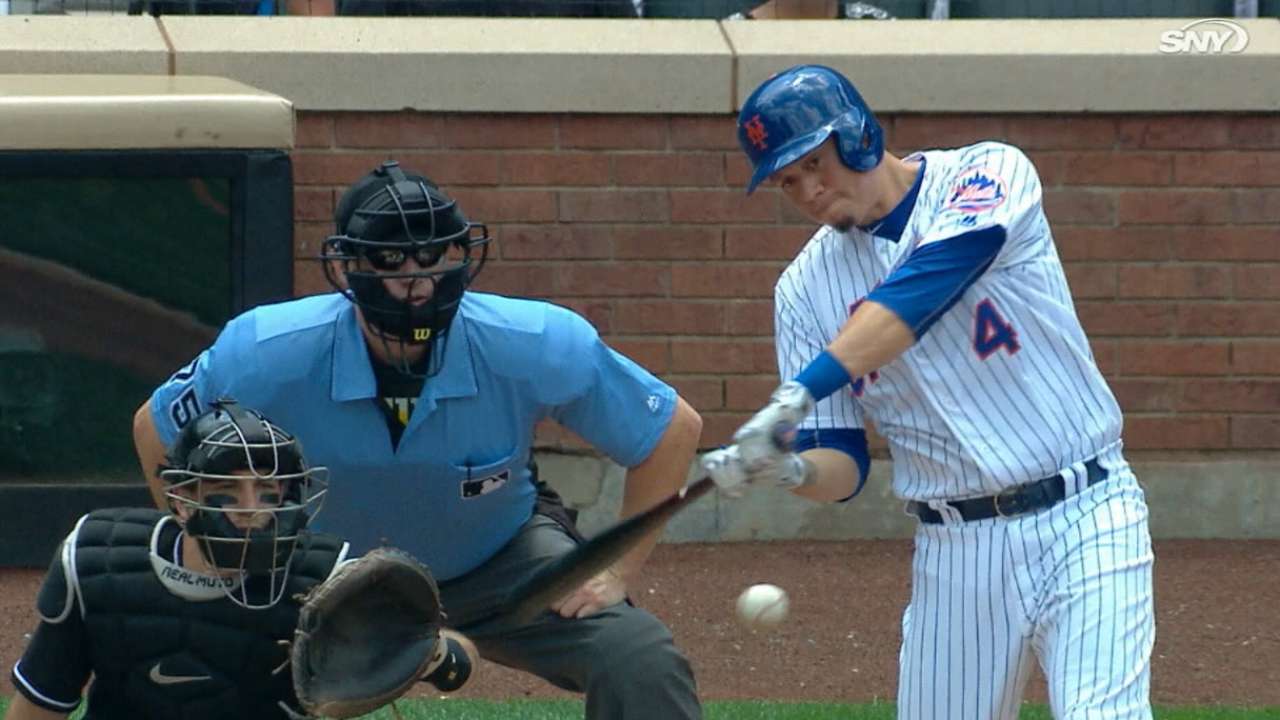 NEW YORK -- Even with games like Wednesday's, Wilmer Flores is not a lock to play every day with the recent addition of Jose Reyes.
Flores turned in his second multihomer game in four days, lining two solo shots into the left-field stands at Citi Field in the Mets' 4-2 rubber-game win over the Marlins. But the 24-year-old, who had taken over as New York's third baseman in David Wright's extended absence, sees Reyes looming ever larger as his potential replacement.
After the game, Flores continued to maintain that Reyes' presence is a positive for the club, despite his belief that consistent at-bats help him stay productive at the plate.
"Having Jose here is going to make us a better team," Flores said.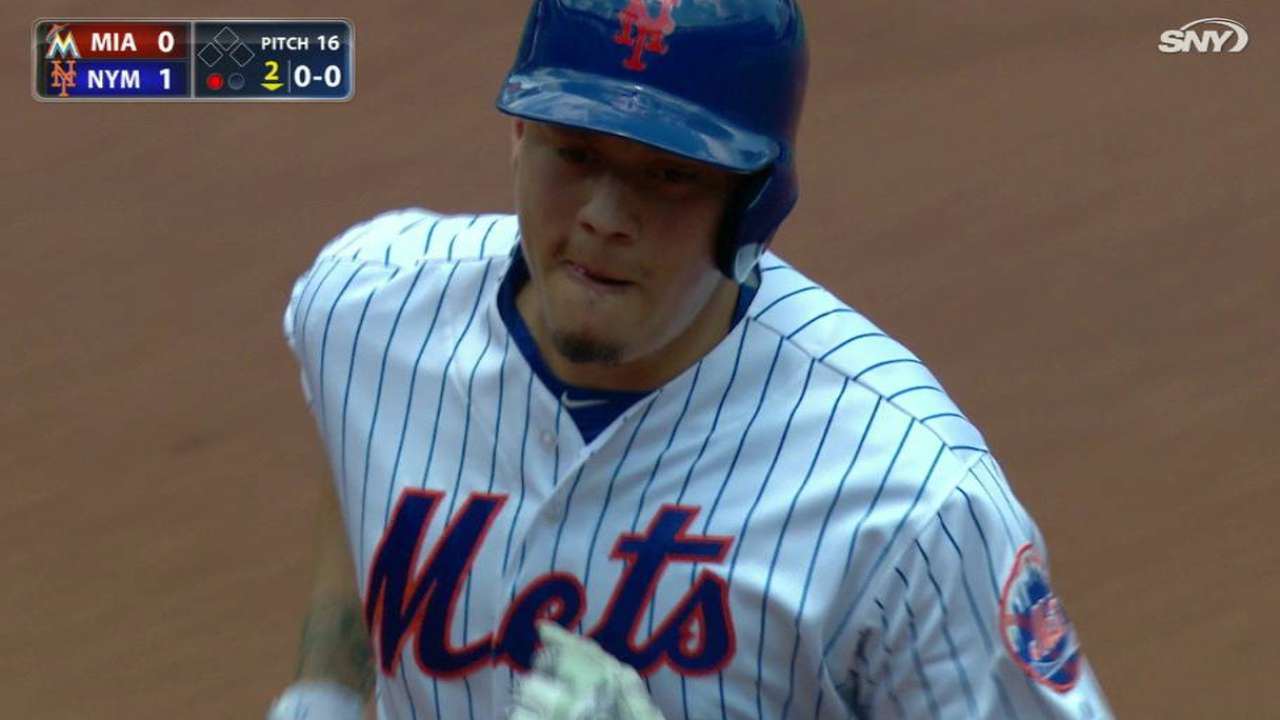 Manager Terry Collins said he thinks Reyes' signing has motivated Flores. Since the Mets re-signed Reyes on June 25, Flores is batting .326 in 11 games.
"These guys are very proud. They don't go down without a fight," Collins said. "[Flores] came in here [at the start of the season and] was not playing very well in the backup role and having a tough time adjusting to it. David goes down, he's playing third, he was doing OK. But all of a sudden we signed Jose, and he got hot."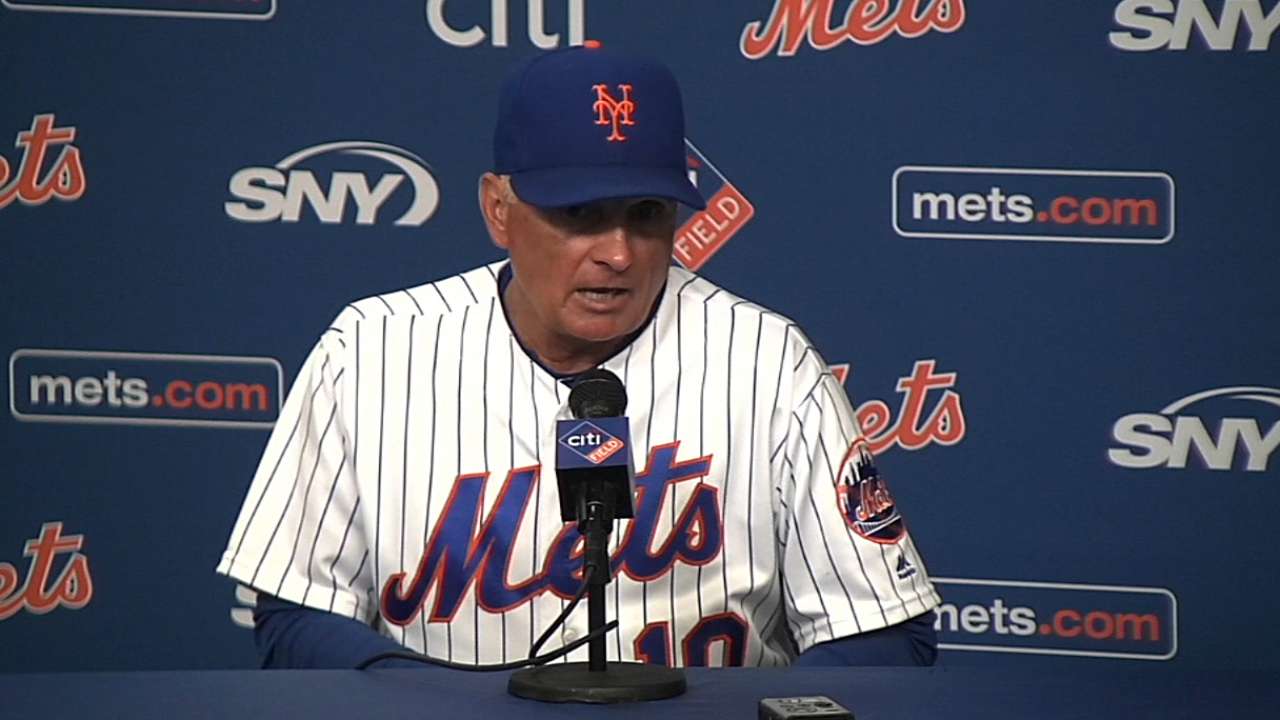 Flores is also batting .313 with six home runs in 31 games since June 3. But he still seems likely to lose out on some regular at-bats to Reyes. On Wednesday, up to nearly game time, Reyes was slotted in at third base over Flores, although Flores was scheduled to play first to give James Loney a day off. A last-minute scratch of shortstop Asdrubal Cabrera forced Reyes back into his old position and let Flores step back in at third.
And when the Mets open a four-game series against the division-leading Nationals on Thursday, with Cabrera presumably returning, Collins could be forced to juggle Reyes and Flores.
"I don't know," Collins said when asked if he could find a way to get both players into the lineup. "It's going to be hard."
At least Flores hitting well -- along with Reyes, who doubled twice on Wednesday -- works to the Mets' benefit in terms of lineup flexibility. It affords them the option of giving Cabrera a day off when he needs it, or second baseman Neil Walker, as Flores can play all four infield positions.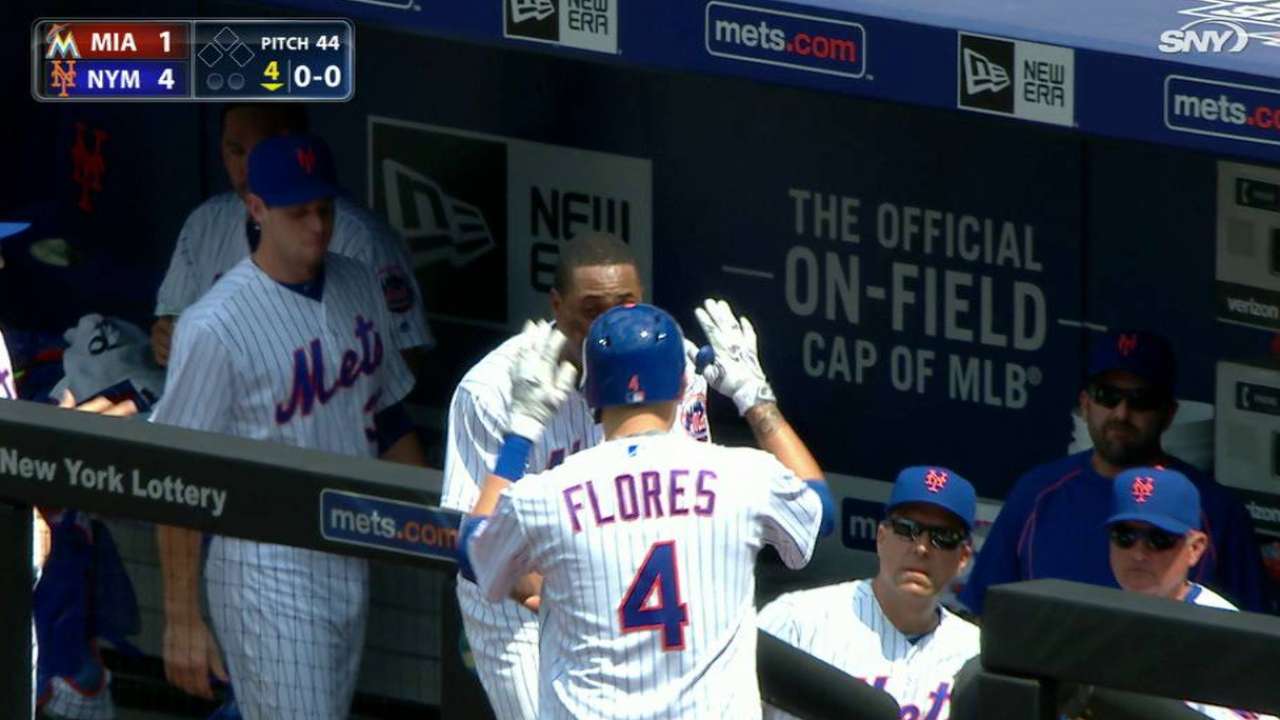 "You can never have too many good players," Walker said. "It's invaluable on days like today where Cabby couldn't go. ... That depth is really important going into the second half of the season."
Collins said that the team's depth was a key for the Mets on their run to last year's World Series, and to be playoff contenders this year, they'll need to have it again.
"It's exactly what we saw today," Collins said. "That's what made us good last year. We were able to move pieces around. ... That's what made us so successful in the second half, and I can see that happening again."
David Adler is a reporter for MLB.com based in New York. Follow him on Twitter @_dadler. This story was not subject to the approval of Major League Baseball or its clubs.