Fulmer may follow path of Buehrle, Sale, Rodon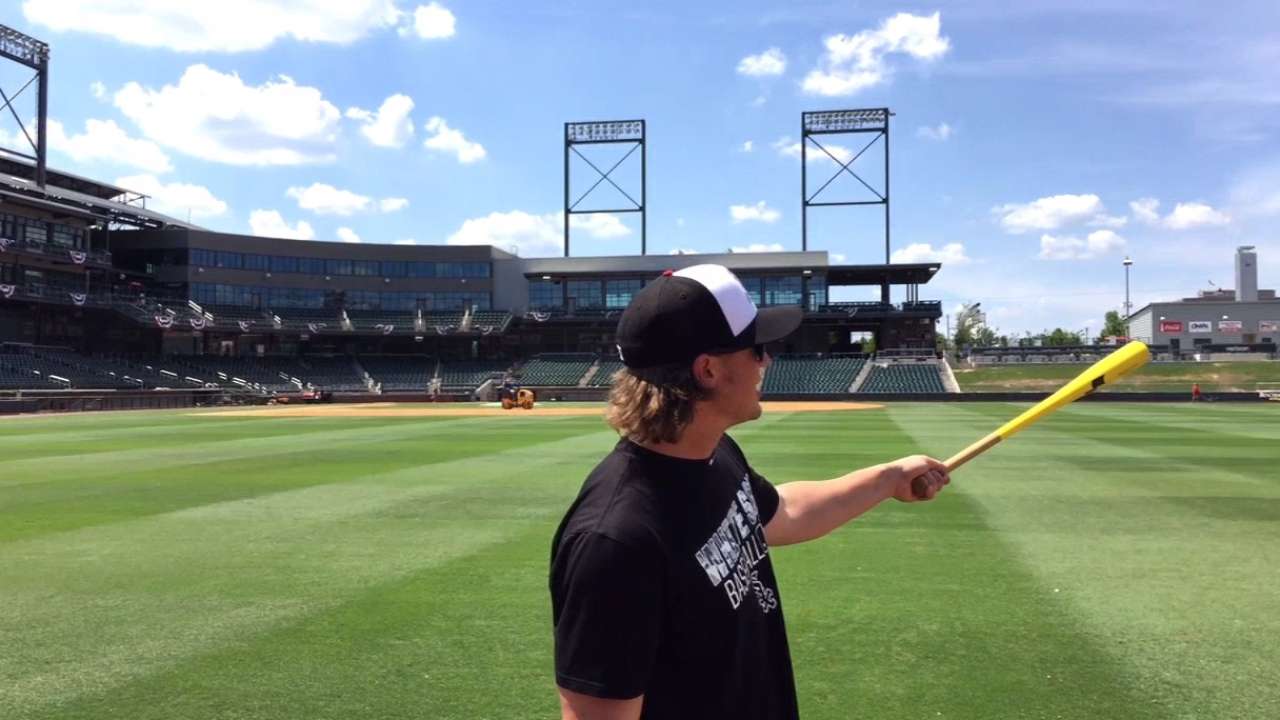 CHICAGO -- Double-A Birmingham's rotation currently features right-hander Carson Fulmer, the organization's No. 1 prospect per MLBPipeline.com and the eighth overall selection in the 2015 Draft.
But don't count out Fulmer as an addition to the big league club this season, with him initially working out of the bullpen much like Mark Buehrle, Chris Sale and Carlos Rodon did before him.
"I'm always thinking that. I've been thinking that for a while," White Sox pitching coach Don Cooper said. "We did it with Sale for a year and a half. Why wouldn't it be the same deal with him? Maybe getting your feet wet in relief, finding spots and getting some experience, getting a lay of the land. We'll make a change if and when we think it's appropriate."
"You're always looking for ways to improve, and sometimes you've got to be creative with him as well as anybody else in the organization, to see what you need to fill to get through the year," White Sox manager Robin Ventura said. "Part of it is going to be to see if he can handle it out of the bullpen."
Fulmer took the loss for the Barons on Wednesday despite striking out 10 over five innings. In his last three starts, he has yielded two earned runs on 10 hits and nine walks over 19 innings while striking out 22. He has 46 strikeouts over his last 35 innings pitched and will represent the White Sox on Sunday in the SiriusXM All-Star Futures Game. The game will air live on MLB Network and MLB.com at 6 p.m. CT.
Sale knows Quintana's day will come
The first thought Sale had after All-Star selections were announced on Tuesday was that teammate Jose Quintana wasn't selected.
"If you compare him and I and put our numbers back to back, you would probably have a hard time figuring out who is who, honestly -- other than wins and losses," Sale said. "Those are things you really can't control.
"I thought this year was the year. He's as good as anybody. I'm not speaking from a biased standpoint when I say that. There's not a doubt in my mind he'll be there one day, for sure."
Quintana, whose 3.2 fWAR is better than Sale's 2.9, took the decision in stride.
"Maybe next year I can go to my first All-Star Game," Quintana said. "But I have my focus on the team."
"We value him as high as anybody, just because we see him every day and know how good he is," Ventura said. "I think win-loss record is going to end up hurting him."
Narvaez gets the call
With catcher Alex Avila placed on the 15-day disabled list with a strained right hamstring on Wednesday, the White Sox purchased the contract of catcher Omar Narvaez from Triple-A Charlotte and transferred right-hander Jake Petricka to the 60-day disabled list to make room for Narvaez on the 40-man roster.
"It feels like a lot of happiness," Narvaez said. "It's like every ballplayer's dream, to come up here and do the best we can do."
Narvaez gained experience with White Sox pitchers by taking part in big league camp in Arizona. He hit .239 with the Knights and threw out eight of 29 basestealers.
Scott Merkin has covered the White Sox for MLB.com since 2003. Read his blog, Merk's Works, follow him on Twitter @scottmerkin, on Facebook and listen to his podcast. This story was not subject to the approval of Major League Baseball or its clubs.