Key fantasy stats from 2016 All-Stars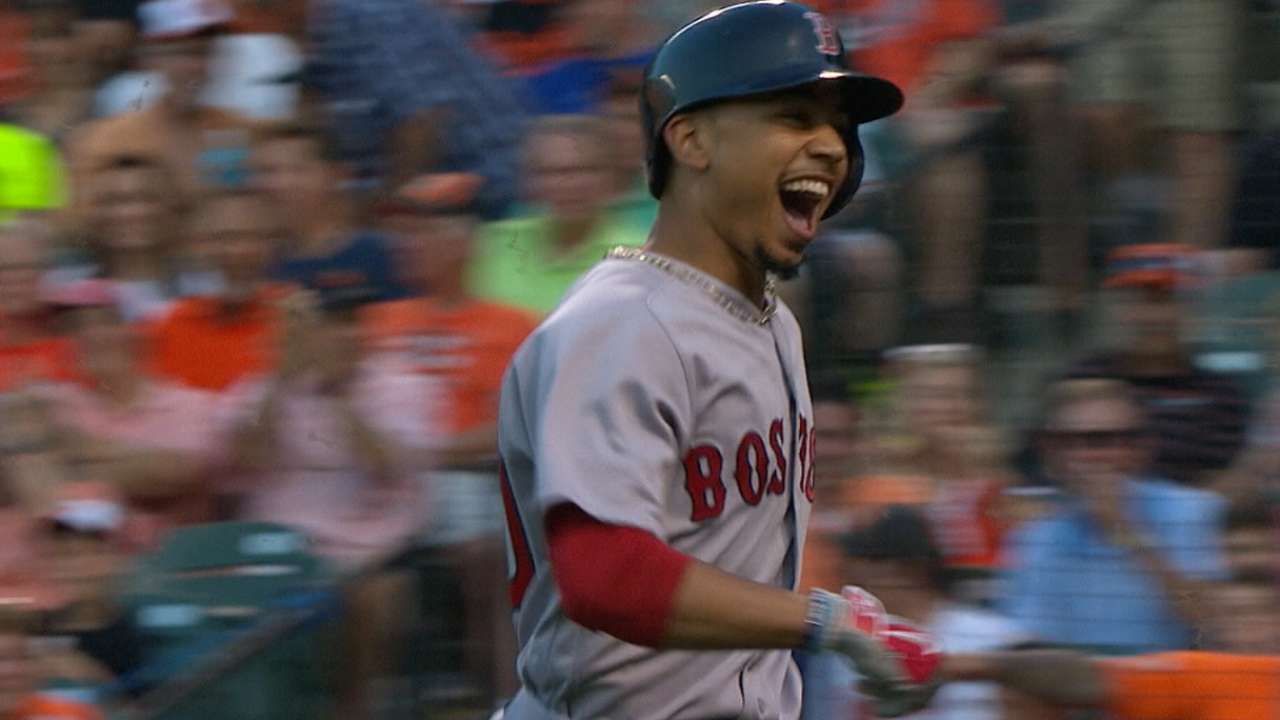 Whether they were expected to be there when the year began or have come out of nowhere to turn in stellar campaigns, 2016's MLB All-Stars have astounded onlookers with their production all season.
Below are 10 key stats, compiled by 2016 All-Stars, that have likely been instrumental factors in many fantasy owners' success this season.
19 home runs -- Carlos Beltran
After slugging 19 homers in a productive 2015, Beltran has already matched that total midway through '16. Though his power surge isn't a fluke -- he's gone yard more than 400 times during his career, after all -- seeing him wield such a potent bat at age 39 is certainly surprising. With Alex Rodriguez proving ineffective against right-handers, Beltran is seeing more time at DH and should have an easier time staying healthy as a result. His numbers may take a hit if New York decides to trade him, though, as 33 of his 53 homers with the Bronx Bombers have come at Yankee Stadium.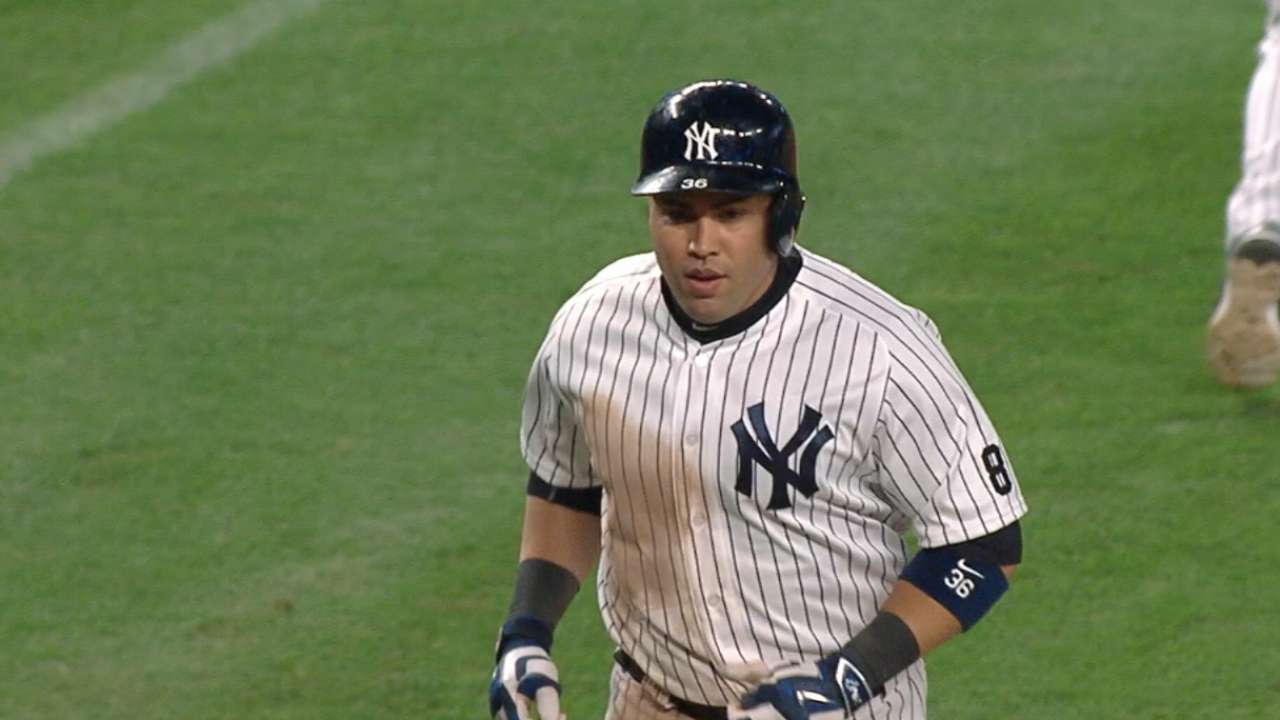 193 total bases -- Mookie Betts
Listed at 5-foot-9 and 180 pounds, Boston's leadoff hitter is not a big man. However, his big swing has produced more total bases than anyone in baseball. Scouts dreamed on Betts' plate discipline and speed when he first came up, but few thought the outfielder was capable of making a serious run at a 30/30 campaign. The 23-year-old has already equaled his home run total from last year (18) and should continue to supply across-the-board production in the second half.
.991 OPS -- Matt Carpenter
The National League's OPS (and OBP) leader is not Bryce Harper, Joey Votto, or Anthony Rizzo; it's Carpenter. The 30-year-old has quietly evolved into an elite offensive force, adding top-shelf power to his great batting eye and terrific contact skills. Currently sporting career-best walk and hard-hit rates, Carpenter could continue to thrive following the All-Star break.
14 percent extra-base-hit rate -- Adam Duvall
After uninspiring cameos in 2014 and '15, Duvall has established himself as one of the game's premier power hitters. His 22 home runs are surpassed only by Kris Bryant in the National League, and his 20 doubles further validate his power surge. The outfielder was a proven slugger in the Minor Leagues, too, belting 130 home runs over six seasons. His 15:84 walk-to-strikeout ratio indicates he may be due for some regression, but his all-or-nothing approach and homer-happy home park should aid in his quest for 40 homers and 100 RBIs.
12.0 percent walk rate -- Odubel Herrera
Patience has been the key to Herrera's breakout. After walking just 28 times in 537 plate appearances as a rookie last year, Philadelphia's leadoff man has worked 43 free passes in 358 plate appearances this year. His improved selectivity has also come alongside a power boost, as Herrera has already slugged 10 home runs after managing eight last year. Herrera has been more aggressive lately -- walking just 10 times in his past 38 games -- so his .388 OBP may come down a bit. But he could nonetheless make a run at 15 homers and 20 steals.
145-to-9 K/BB ratio -- Clayton Kershaw
No, that's not a misprint. Kershaw's currently flashing the best strikeout-to-walk ratio of all-time, marrying his dominant stuff with pinpoint control. The three-time NL Cy Young Award winner has always had excellent command, but he's reached another level through 129 innings in 2016. Sabermetric studies have proven strikeout-to-walk ratio to be the best in-season predictor of ERA, meaning Kershaw shouldn't stray too far from his Major League-leading 1.79 mark when he comes off the DL.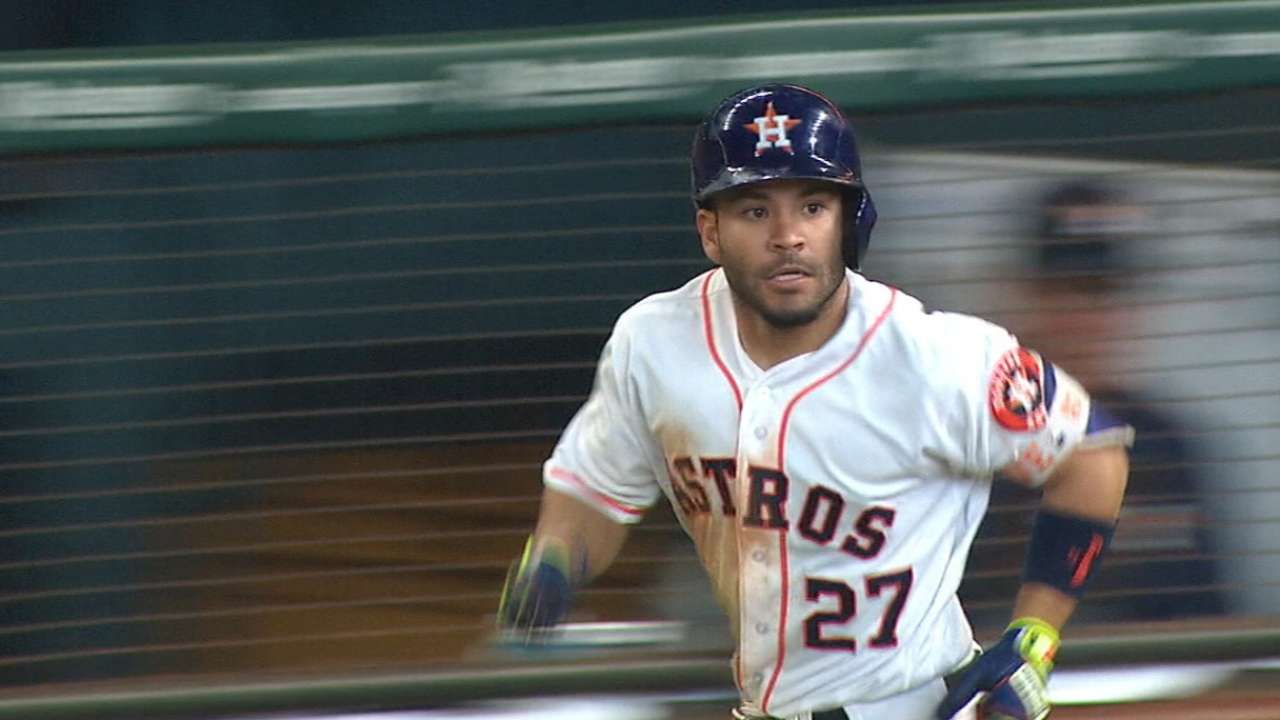 .335 average -- Wilson Ramos
Few expected Ramos to contend for a batting title in 2016, as he carried a career .258 average into the campaign after batting just .229 a year ago. But Washington's backstop has made dramatic strides at the plate following offseason LASIK surgery, doubling his walk rate and nearly cutting his strikeout rate in half. These changes have resulted in better quality contact for Ramos, who's second to teammate Daniel Murphy in the NL batting race. Catchers typically don't win batting titles -- unless they're Joe Mauer -- but Ramos will have a shot if he maintains his improvements.
2.36 ERA -- Danny Salazar
The 26-year-old flamethrower has put it all together in his fourth Major League season, building on a strong second half last year (2.84 ERA over his final 15 starts) to emerge as one of the American League's top pitchers in 2016. While his walk rate (4.0 BB/9) is atypically high for an ace, the right-hander has dominated hitters by mixing a blazing fastball with one of the game's best changeups. Salazar may need to improve his control to maintain his current performance level, but his dazzling stuff gives him a good chance to work out of any jams he creates for himself.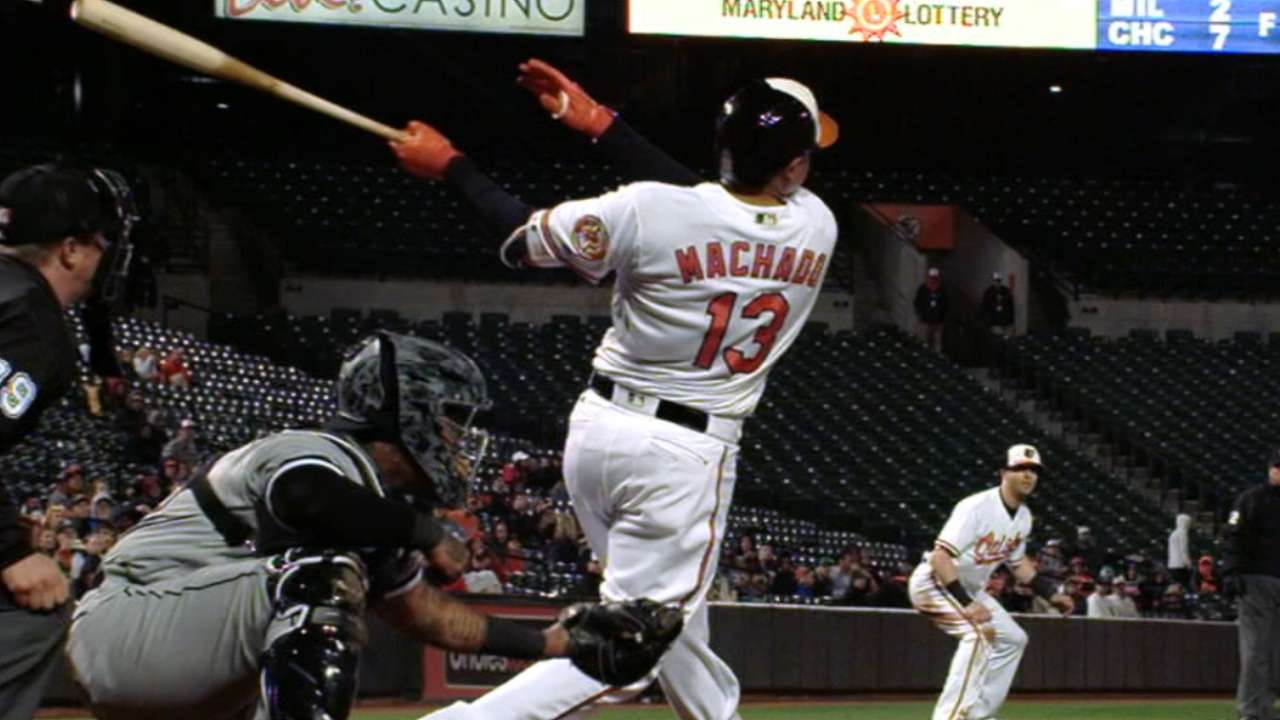 14 wins -- Chris Sale
Wins are not usually a great gauge of a pitcher's skill level, but they absolutely are in Chris Sale's case. The best way to rack up victories is by pitching effectively and lasting deep into games, two things at which Sale excels. He's become more economical with his pitches, which has helped him log 120 innings -- most in the American League. He also hasn't made an abundance of stressful pitches because he doesn't allow many baserunners, leading the Junior Circuit with a crisp 0.98 WHIP. That, along with a potent White Sox lineup supplying 5.2 runs per game in his starts, has enabled Sale to win a Major League-high 14 decisions. Only one pitcher -- Bob Welch in 1990 -- has won more than 25 games since 1972, but Sale has the skill and the run support to do it.
0.5 HR/9 rate -- Steven Wright
The pitcher with the lowest home run rate and second-best ERA in the American League is a 31-year-old knuckleballer making roughly half his starts in Fenway Park. Go figure. Knucklers are difficult to keep in the park on a consistent basis, but Wright's had great success on the front this year. That might be tough to keep up all summer, though.
Tyler Maher is a fantasy writer for MLB.com. This story was not subject to the approval of Major League Baseball or its clubs.