Walker hits DL with foot injury; Rollins recalled
Left-hander Montgomery expected to start Sunday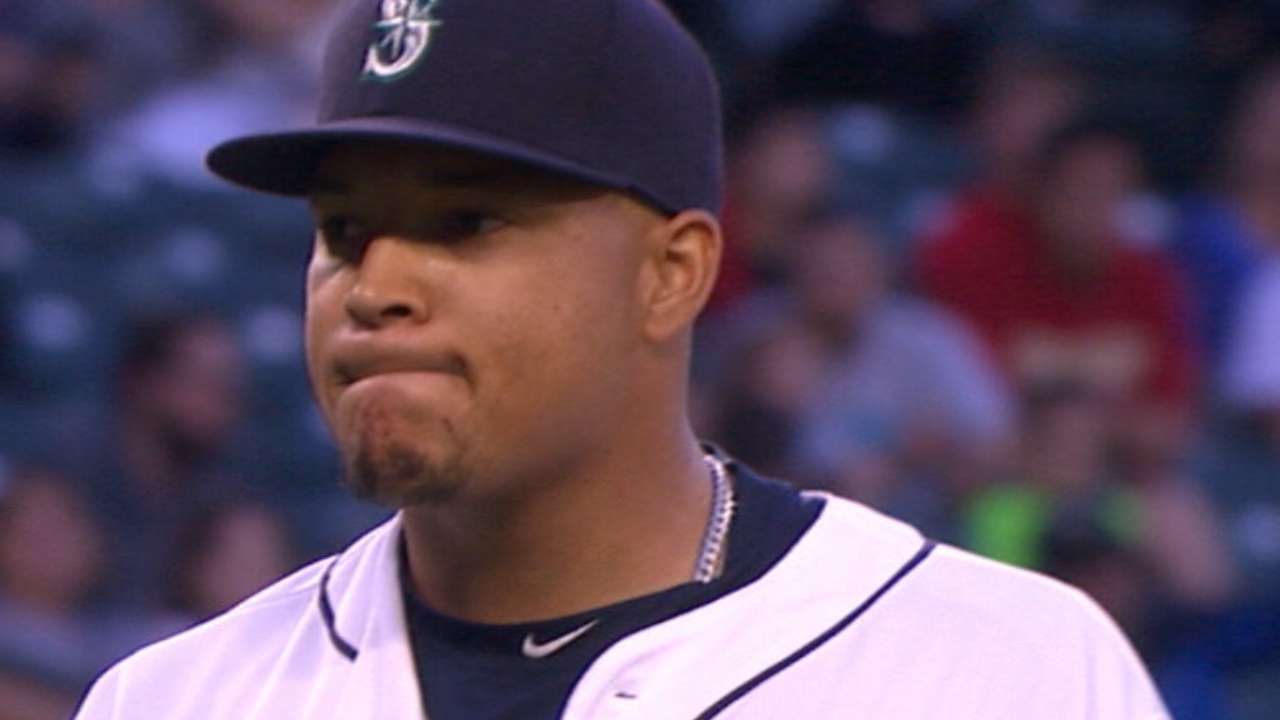 HOUSTON -- Taijuan Walker was placed on the 15-day disabled list on Wednesday and will fly to Charlotte, N.C., to see a foot and ankle specialist on Sunday as the Mariners look for answers on the health of their young right-hander.
Walker was pulled after four innings in a 5-2 loss to the Astros on Tuesday after giving up three home runs, while again dealing with a flare-up of tendinitis in the arch of his right foot, an issue that has affected his last four starts and led to a 10-day rest late last month.
Manager Scott Servais said lefty long reliever Mike Montgomery will likely get the start in Walker's place on Sunday at Kansas City, the final game before the All-Star break. Lefty reliever David Rollins was recalled from Triple-A Tacoma to take Walker's roster spot after being sent down just a day earlier.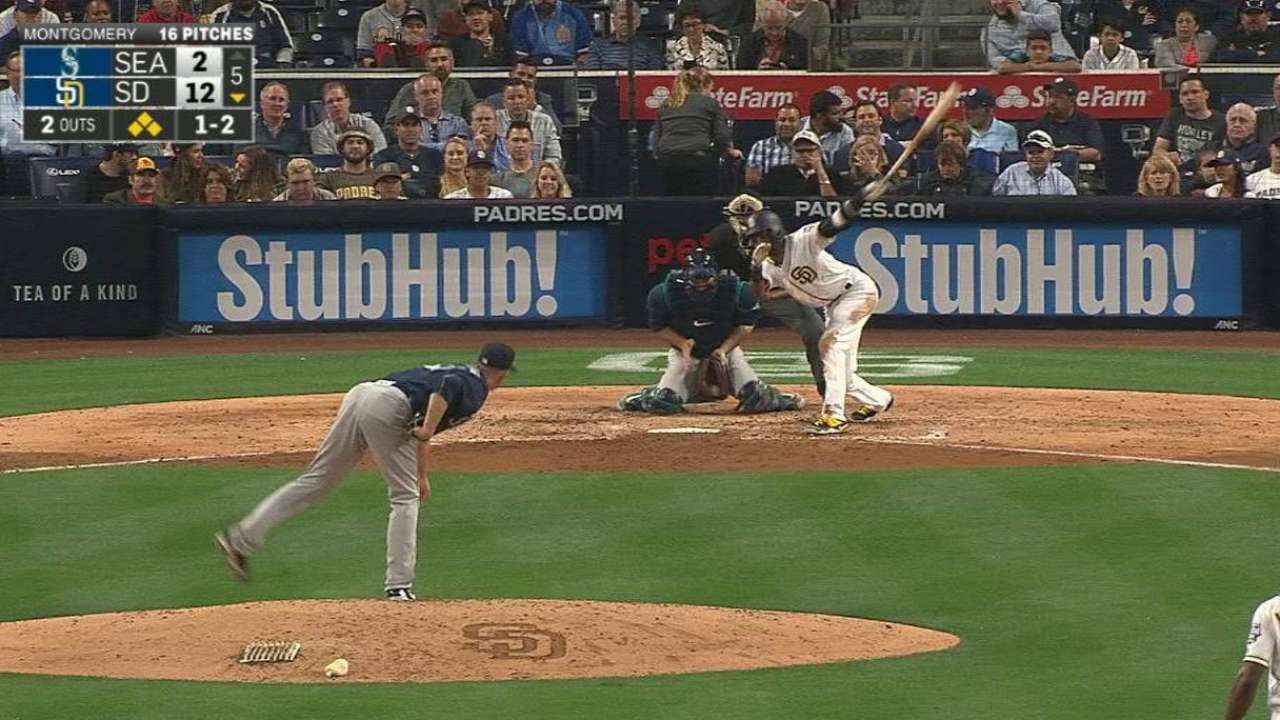 Walker hopes that Dr. Robert Anderson, who has dealt with foot and ankle injuries with many professional athletes, might have some answers.
"We'll see what he has to say and what my options are," Walker said. "Hopefully it'll be good news and I can get back quick. We'll see. I don't really know what I can do. We tried resting and it didn't work. Maybe it needed more rest, I don't know.
"It would stink having to pitch like this all year. It wouldn't be fair to myself or the team if I can't give 100 percent. Hopefully on Sunday I'll know more."
Servais said the club still believes Walker is dealing with tendinitis in the arch, but the skipper wants to make sure there are no structural issues that might be causing Walker's pain when he pushes off on his right foot.
"We're not sure if there's something else in there or it just needs to be totally shut down," Servais said. "We're not quite sure where we're headed, but we do know what we're seeing is not good and it's not in his or our best interest to keep running him out there."
When Servais replaced Walker with Montgomery in the fifth inning Tuesday, he told the southpaw he'd give him a chance to finish out the game and stretch him out so he could have a chance to start on Sunday if needed. Montgomery responded with four scoreless innings with just two hits.
Montgomery will now get his first start of the year against his former Royals club. He moved to the bullpen this spring and entered Wednesday with a 2.15 ERA over 50 1/3 innings in 30 appearances.
"[Because] it's the last game before the break where you can kind of empty your 'pen on that day, we'll give him the start," Servais said. "Which he wants to do and he's earned it. That's the plan. It could change, but that's the way we're leaning."
Rollins now rejoins the bullpen for a third time this season. He flew from Houston to Reno to join the Triple-A club on Tuesday and immediately flew back on Wednesday morning. He's yet to allow a run in four innings over four appearances with Seattle.
"I went to Reno expecting to play, but after the game [manager Pat Listach] called me in and told me I was coming back up," Rollins said. "So here we go. I just had a chance to see the guys [with Tacoma] and say hello."
Greg Johns has covered the Mariners since 1997, and for MLB.com since 2011. Follow him on Twitter @GregJohnsMLB and listen to his podcast. This story was not subject to the approval of Major League Baseball or its clubs.