Mariners option Zunino to Triple-A, recall Sucre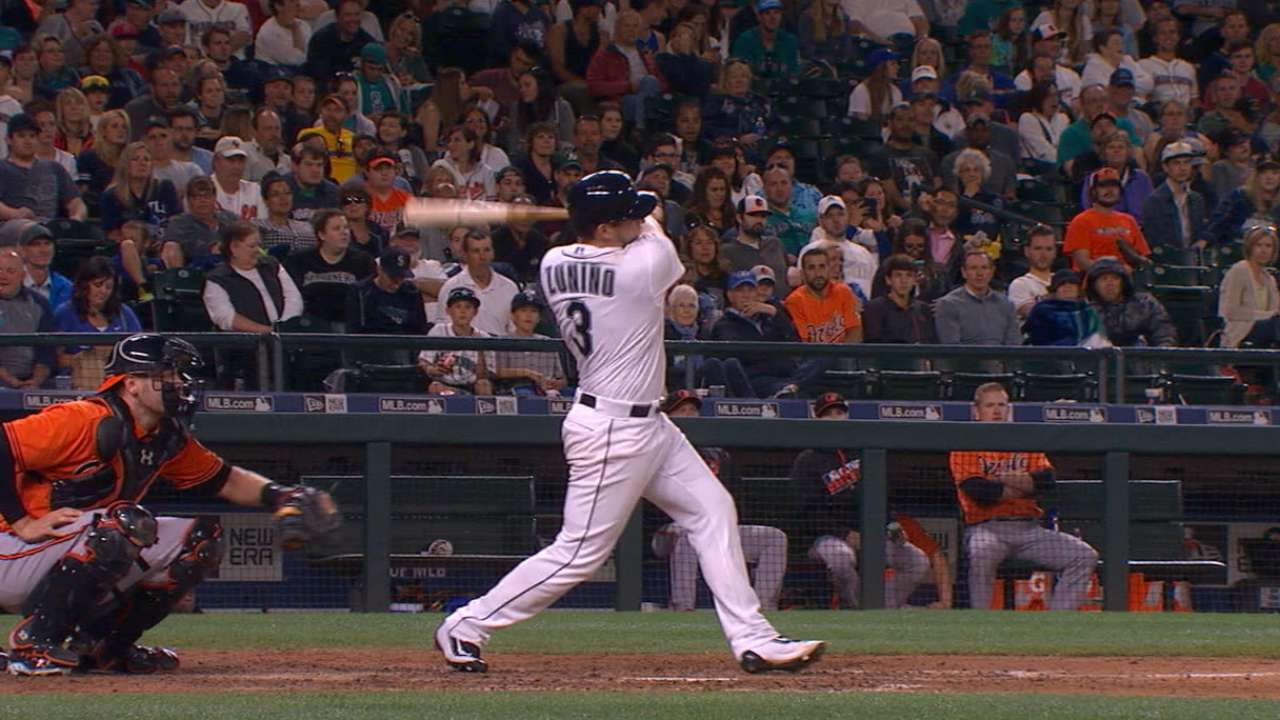 HOUSTON -- Two homers in his first game back with the Mariners wasn't enough to keep Mike Zunino in the Majors, as Seattle optioned the 25-year-old back to Triple-A Tacoma on Wednesday and recalled Jesus Sucre to fill the backup catcher role, but manager Scott Servais said Zunino should be back soon.
Zunino, the team's first-round Draft pick in 2012, homered twice against the Orioles on Saturday after being called up to replace the injured Steve Clevenger, then went 0-for-3 in Monday's loss to the Astros.
With the Mariners heading toward the All-Star break, Servais said the schedule lines up for starter Chris Iannetta to get most of the starts, so Zunino was sent to Tacoma to stay sharp.
"He was probably only going to play one game for us over the next eight to 10 days," Servais said. "We talked early on, way back in January, that this season, the entire year, was going to be about what's best for Mike Zunino. We'll give him a chance to go back and play four to five games down there and see where we're at coming out of the break, or shortly after that.
"He'll be back. I feel good about that. I like the adjustments he's made and I told him that yesterday. It's a better setup for him. He can pair it up with Chris, and I do think there's a chance for him to get significant playing time and impact our team here in the second half. But we want to put him in the right spot so when he gets a chance to play, he's good."
Servais said Zunino showed definite signs of improvement at the plate. Zunino hit just .193 in his first three seasons in Seattle after being rushed to the Majors, but he has hit well in Tacoma this year with 15 homers, 51 RBIs and a .282 average in 69 games.
"He's made adjustments, there's no doubt," Servais said. "I thought it looked a lot better than it did in Spring Training."
Sucre was initially expected to miss most of the year after fracturing his right fibula in Winter Ball in Venezuela on Jan. 17, but he healed quicker than expected. He spent four games in the Arizona Rookie League in late June, and he has played five games with Triple-A Tacoma in the past nine days, hitting .158 (3-for-19) with one run and one RBI.
"You never know what's going to happen," Sucre said of his surprising return. "I worked hard down there in Arizona and the trainers did a nice job. I feel good, that's all I can say."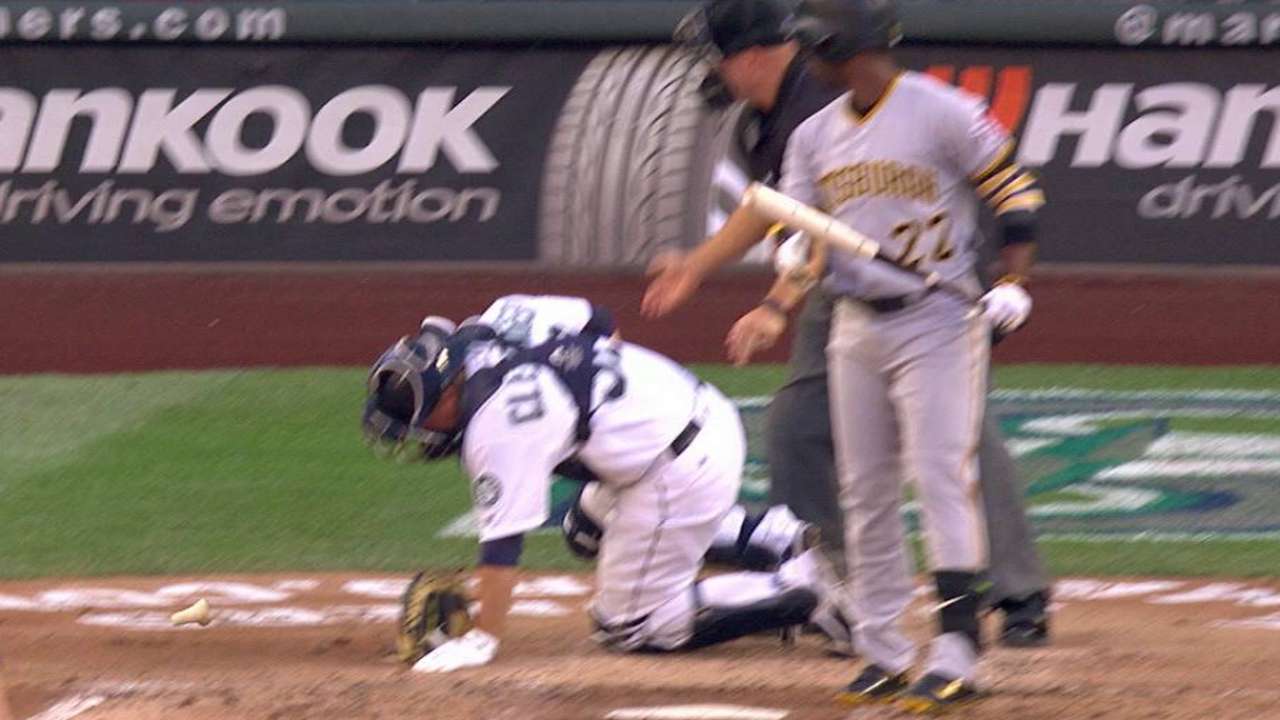 Sucre had to be activated off the 60-day disabled list to be placed on the 40-man roster, so Clevenger was moved from the 15-day DL to the 60-day DL to open up a spot.
Clevenger fractured a bone in his right hand on June 29 and he is expected to miss most of the rest of the season.
Greg Johns has covered the Mariners since 1997, and for MLB.com since 2011. Follow him on Twitter @GregJohnsMLB and listen to his podcast. This story was not subject to the approval of Major League Baseball or its clubs.