MLB.com Columnist
Richard Justice
All-Star snubs on par with many headed to SD
From budding talents to savvy vets, several valuable players deserve recognition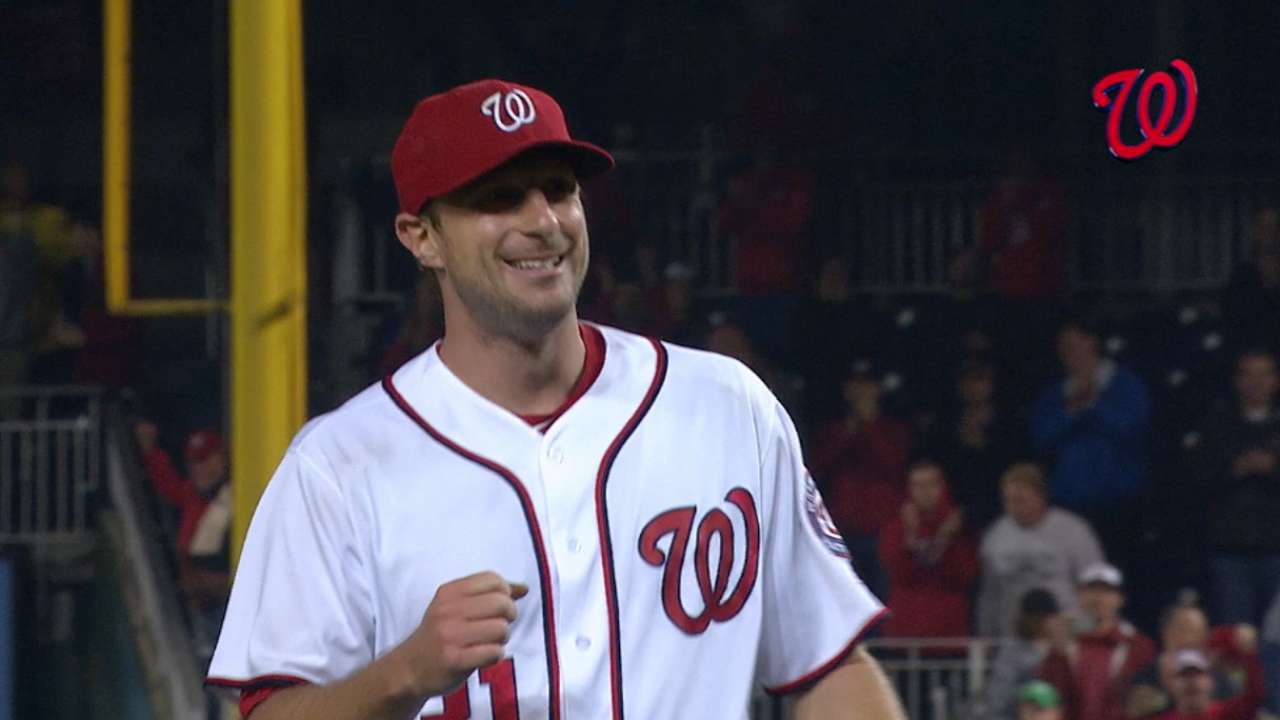 We acknowledge that picking All-Star teams is an impossible task. No matter how thorough the selection process, there'll be oversights here, there and everywhere. Actually, that's part of why we love this stuff.
All around baseball today, we're hearing from players and managers making a pitch for their guys. They just know if someone would take a second or third look, they'd see what they're missing.
Here's the thing about that: They're absolutely right. We might be able to fill out another entire credible All-Star Team with players who won't be in San Diego for next week's contest.
• VOTE NOW: Esurance Final Vote
The Mariners are convinced there's a case to be made for Nelson Cruz and Kyle Seager. In San Diego, it's Drew Pomeranz. The Indians (Trevor Bauer), Tigers (Michael Fulmer) and Orioles (Chris Davis) also have suggestions.
• ASG rosters stacked | Final Vote finalists named | ASG FAQ | ASG DYK
So here goes, a miniature and highly imperfect list of oversights in each league:
AMERICAN LEAGUE
1. Carlos Correa, SS, Astros
.262 BA, 15 2B, 3 3B, 13 HR, 51 RBIs, .823 OPS, 2.5 WAR
Whether Correa makes it to San Diego for this All-Star Game or not, he's going to play in a whole bunch of them before he's done. In just over a year, this 21-year-old has established himself as one of the most dynamic performers in baseball, a charismatic, productive player who has helped turn the Astros around. His first full Major League season has been a challenge at times, but he has still put up solid numbers, especially with an impressive OPS and a knack for being at his best when the game is on the line.
2. Adam Eaton, CF, White Sox
.274 BA, 13 2B, 7 3B, 4 HR, 41 R, .751 OPS, 3.5 WAR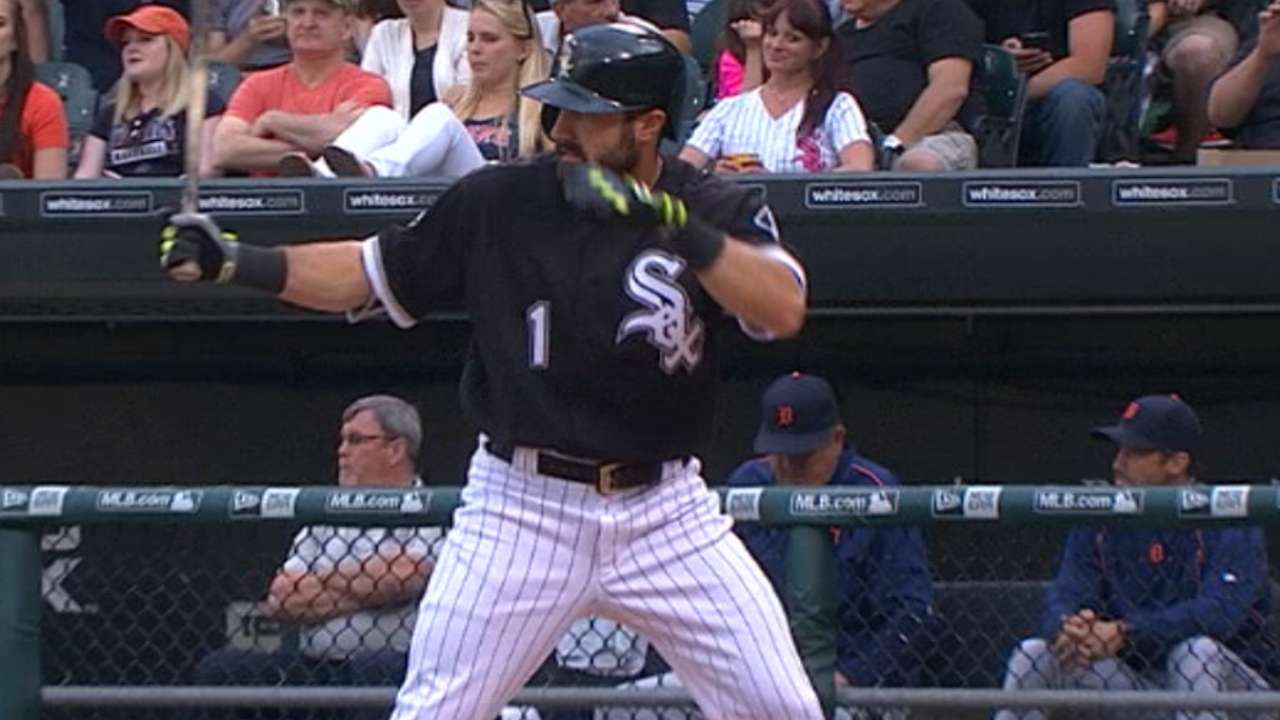 Defense is difficult to measure. It's imperfect. One scout sees this, another sees that. Just about all of them agree on one thing: Eaton is one of the best defensive players in baseball. He makes plays that change games and take your breath away. Eaton's offense isn't bad, either. He leads the Majors with seven triples and has a very solid .357 on-base percentage.
3. Adrian Beltre, 3B, Rangers
.285 BA, 15 2B, 12 HR, 53 RBIs, .790 OPS, 3.1 WAR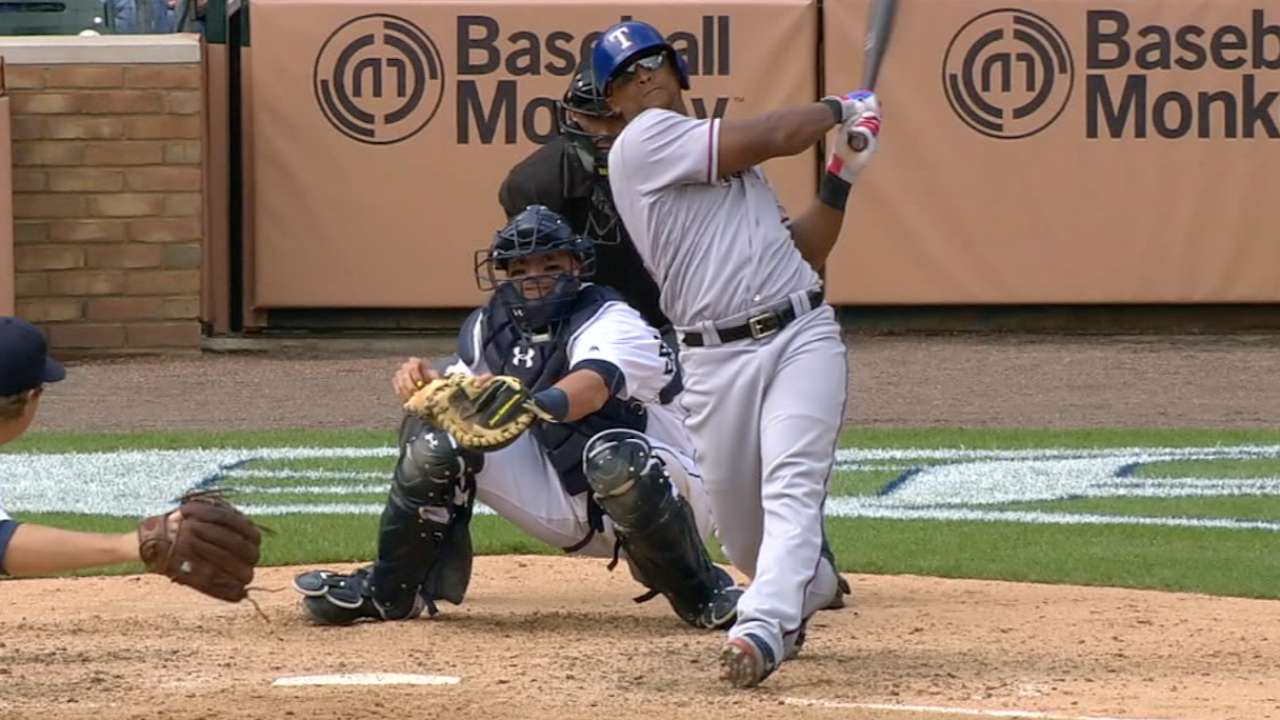 Because he has played 19 seasons, Beltre is at times treated like a kind, old senior citizen who is in the twilight of a great career. Yes, the Hall of Fame debate has begun. Yes, he's likely to get there. But at 37, Beltre is still one of the best players in baseball. He's one of the very best defensive third basemen of this or any other area, and he's still producing offensively for the team that has the AL's best record.
NATIONAL LEAGUE
1. Brandon Crawford, SS, Giants
.270 BA, 13 2B, 4 3B, 8 HR, 53 RBIs, .775 OPS, 3.2 WAR
Crawford is probably the best defensive player on the planet regardless of position, or at least right there with Kevin Pillar, Kevin Kiermaier and Eaton. If the All-Star Game is for the best of the best, then the Giants' shortstop belongs. His offensive numbers are solid across the board. Crawford is a tough at-bat in San Francisco's keep-the-line-moving offensive approach. Defense is his real signature. There may be no one better.
2. Max Scherzer, RHP, Nationals
9-6, 3.21 ERA, 120 2/3 IP, 32 BB, 155 K, 0.970 WHIP, 3.2 WAR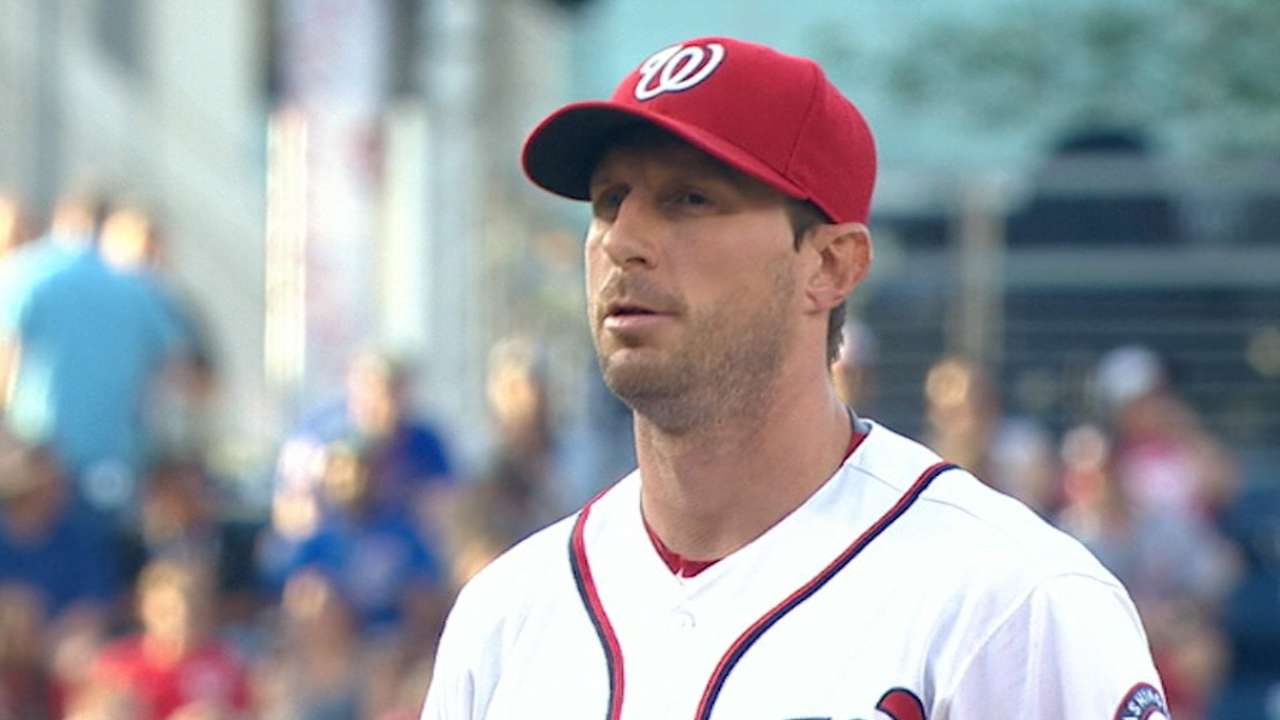 Scherzer is a star however you want to define it. There ought to be a place for those guys in the All-Star Game. He ranks first in the Majors in strikeouts and third in innings, as well as seventh in the NL in victories. Scherzer's every start is an event, because he may do something incredible. He pitched two no-hitters in 2015 and had a 20-strikeout game this season. On June 13, Scherzer was at it again, striking out nine of the first 10 Cubs he faced and retiring 16 in a row to open the game.
3. Christian Yelich, OF, Marlins
.317 BA, 22 2B, 2 3B, 6 HR, .871 OPS, 2.7 WAR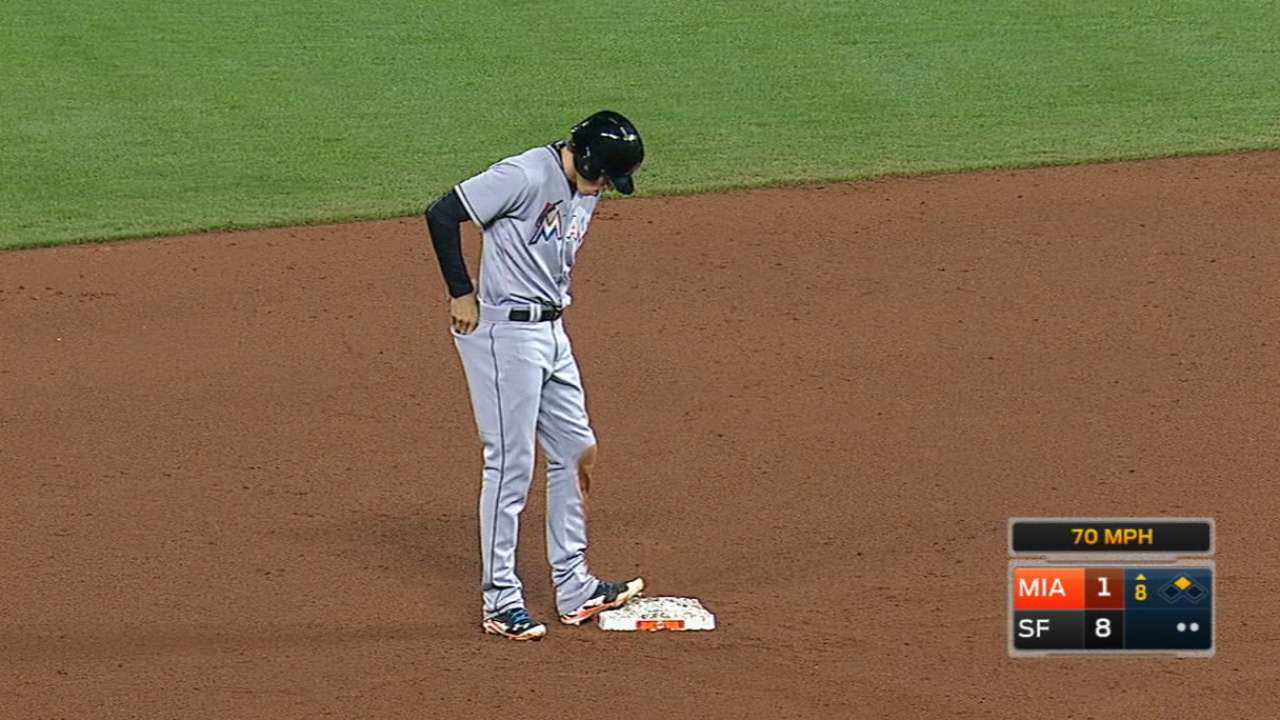 Yelich has looked like a future star almost from the moment he made his debut at 21 three years ago. This season, now all of 24, he has looked like the polished real deal, showing off all his skills and then some. Yelich is a huge reason the Marlins have been one of baseball's surprise teams.
All statistics through Monday's games.
Richard Justice is a columnist for MLB.com. Read his blog, Justice4U. This story was not subject to the approval of Major League Baseball or its clubs.