Urias optioned to Triple-A, Avilan recalled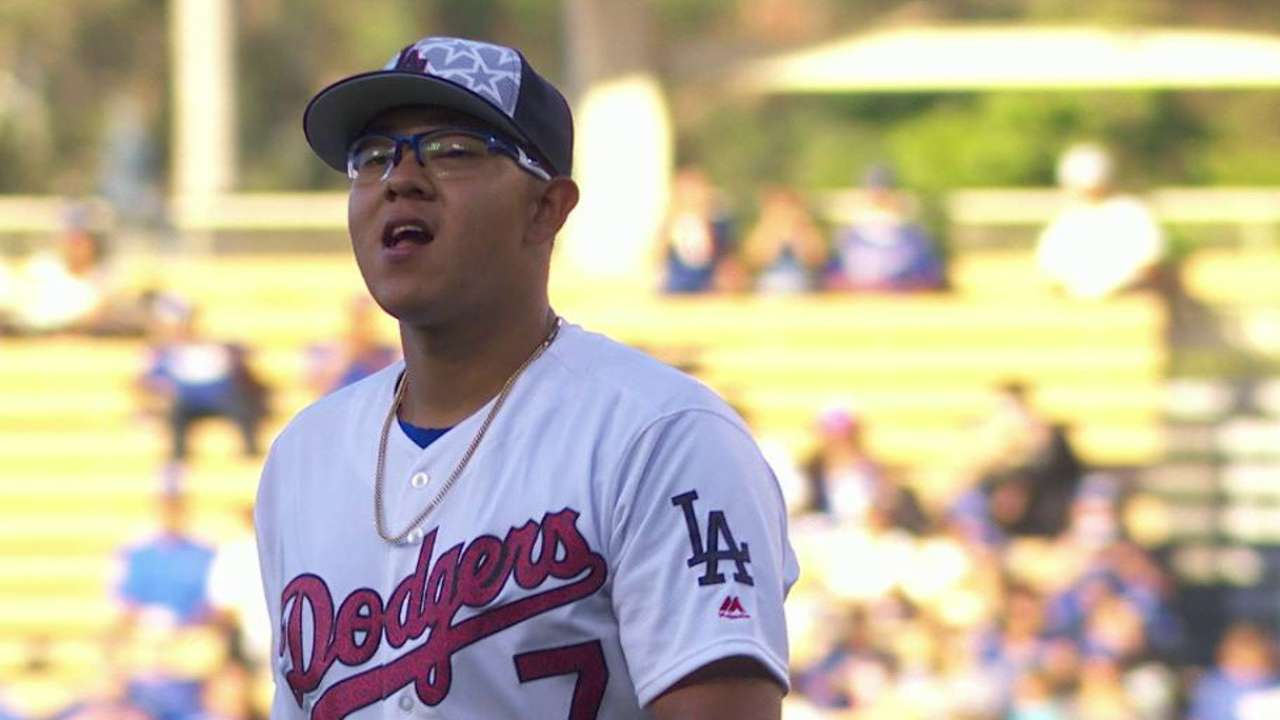 LOS ANGELES -- The Dodgers optioned Julio Urias to Triple-A Oklahoma City before Friday's game and recalled left-handed reliever Luis Avilan to fill his roster spot.
Manager Dave Roberts announced after Monday's 7-5 win over the Orioles that Urias would be optioned, clearing a rotation spot for Hyun-Jin Ryu as the Korean starter makes his long-awaited return from a shoulder injury on Thursday.
Urias entered 2016 on an innings limit that was likely fast approaching after his stay with the Major League club was extended by several injuries to the rotation. The 19-year-old phenom has pitched 77 1/3 innings between Los Angeles and Oklahoma City in 2016, with a professional career high of 87 2/3 innings in 2014.
The Dodgers will likely shut Urias down or find some other way to limit his innings now that he is no longer in the Majors.
Avilan joins what is now a nine-man bullpen as its third left-hander behind Adam Liberatore and J.P. Howell.
Avilan threw a perfect inning of relief in the Dodgers' 4-1 loss to the Orioles on Tuesday, striking out Manny Machado. The left-hander had been used sparingly in two previous stints with the Dodgers, totaling just one inning.
Roberts said Avilan would be with Los Angeles for an "undisclosed time," but given the excessive number of relievers, particularly left-handed relievers, it is likely that Avilan goes back to Oklahoma City to clear a roster spot for Ryu on Thursday.
Jack Baer is a reporter for MLB.com based in Los Angeles. This story was not subject to the approval of Major League Baseball or its clubs.