Phegley has cyst in knee removed
Oakland catcher to be re-evaluated 10 days after surgery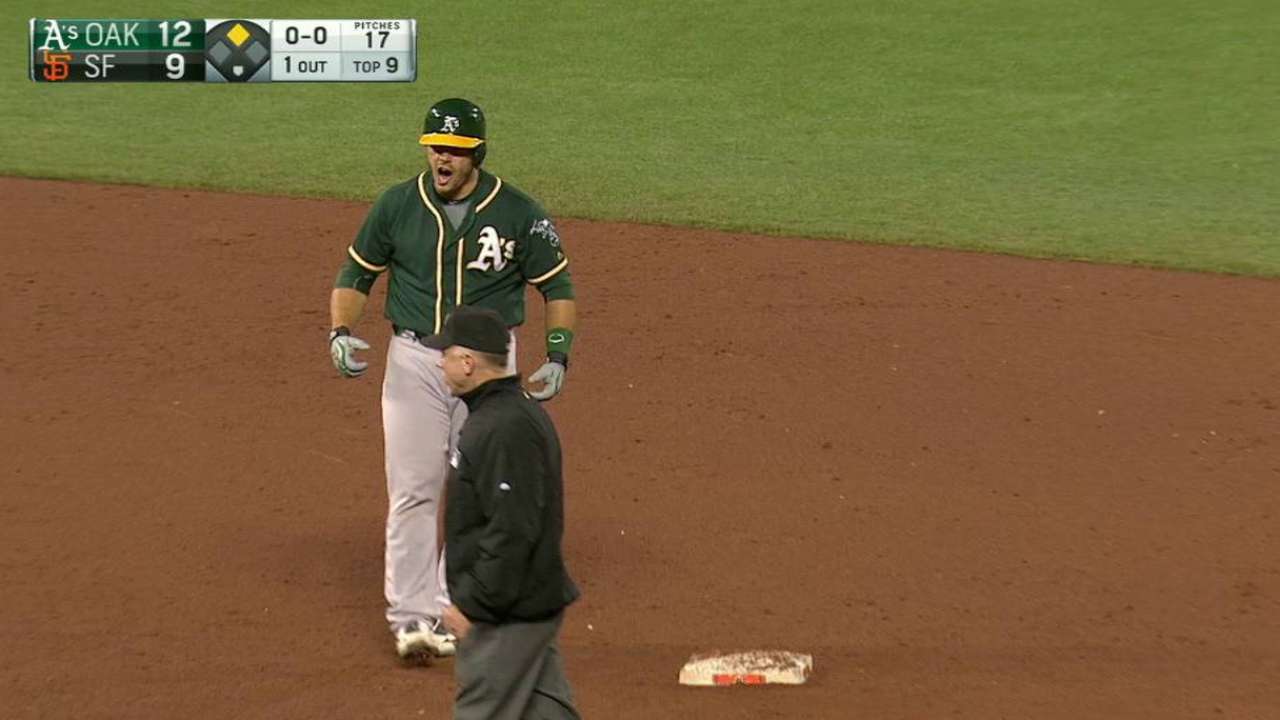 MINNEAPOLIS -- A's catcher Josh Phegley underwent surgery on his right knee Tuesday to remove a cruciate ligament cyst.
Phegley will be re-evaluated in 10 days, according to team trainer Nick Paparesta, at which point the club will have a better idea of when he can resume baseball activity.
The procedure, considered to be minor, was performed by Dr. Jon Dickinson in San Francisco. Phegley had been placed on the disabled list Sunday for the second time this season, having already missed time in May because of discomfort to the same knee.
Paparesta believes the cyst that was discovered helps explain the inflammation and irritation Phegley was experiencing.
Phegley, 28, is batting .256 with one home run and 10 RBIs in 25 games this season. He was replaced on the roster by catcher Matt McBride, who will continue serving as a right-handed platoon partner to Stephen Vogt.
Jane Lee has covered the A's for MLB.com since 2010. This story was not subject to the approval of Major League Baseball or its clubs.