Harper leads Nats' fantastic five into ASG
Club-record quintet also includes Ramos, Murphy, Strasburg, Scherzer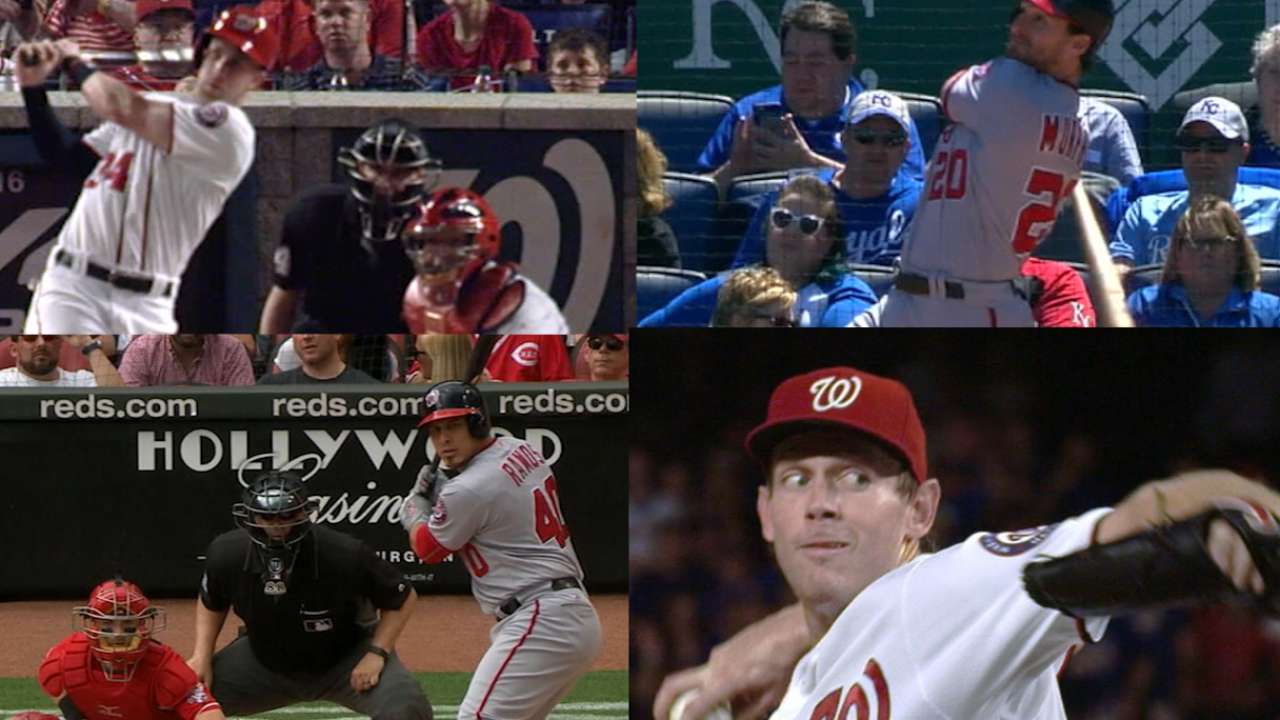 WASHINGTON -- The Nationals have enjoyed a resurgence through the first half of this year after a disappointing end to the 2015 season. They are leading in the National League East and were rewarded with five All-Star selections, breaking a franchise record set in 2012.
That year was one of the most successful seasons in Washington's history, finishing one game shy of the National League Championship Series, however, these Nationals have aspirations to go even further thanks to contributions from their five All-Stars.
• Interactive All-Star Game rosters
Bryce Harper, one of the starting outfielders for the NL, will headline a group that includes hometown hero Stephen Strasburg, MVP candidate Daniel Murphy and first-time All-Star Wilson Ramos to represent the Nationals in San Diego for the 2016 All-Star Game presented by MasterCard. Strasburg, who will not pitch in the game, was replaced on the NL roster by Max Scherzer on Friday.
All-Star Game coverage begins Tuesday at 7:30 p.m. ET on FOX.
Harper has made himself into one of the faces of baseball with his play on the field and actions off the field. He earned the most votes among NL outfielders (2,865,095). Although his start to this season may not be meeting the extreme standards he has set for himself after becoming the youngest unanimous NL Most Valuable Player in history in 2015, he is still enjoying a strong season.
Harper, 23, will be making his third career All-Star Game start and fourth appearance overall. He joins Gary Carter (four) and Andre Dawson (three) as the only players in franchise history to earn at least three fan selections to the All-Star Game.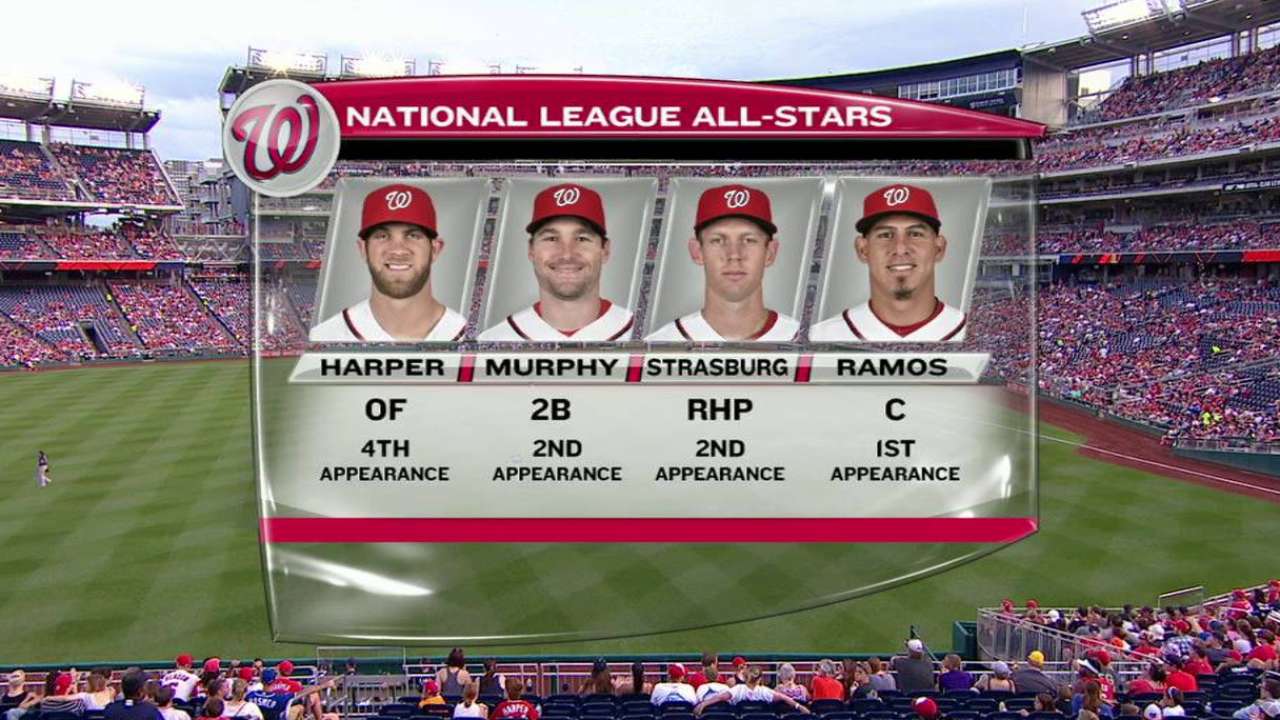 "It's awesome," Harper said. "Just want to thank the fans for sure. All across the country, and definitely all the Nats fans for getting me in there. I think it's gonna be a lot of fun. Just gonna enjoy it with the family and just really enjoy those couple days."
Harper did reiterate Tuesday night that he will not participate in the 2016 Home Run Derby, saying he would much rather spend his time enjoying the festivities than competing.
"I just don't want to, plain and simple," Harper said. "I just don't really wanna do it. I just want to enjoy my time, sit on the side and watch it a little bit. I enjoyed watching [Todd] Frazier win it last year, and I just don't feel like doing it."
Murphy is enjoying a terrific first season with the Nationals. He was nearly elected as the NL starting second baseman, but he finished behind Chicago's Ben Zobrist by just 88 votes.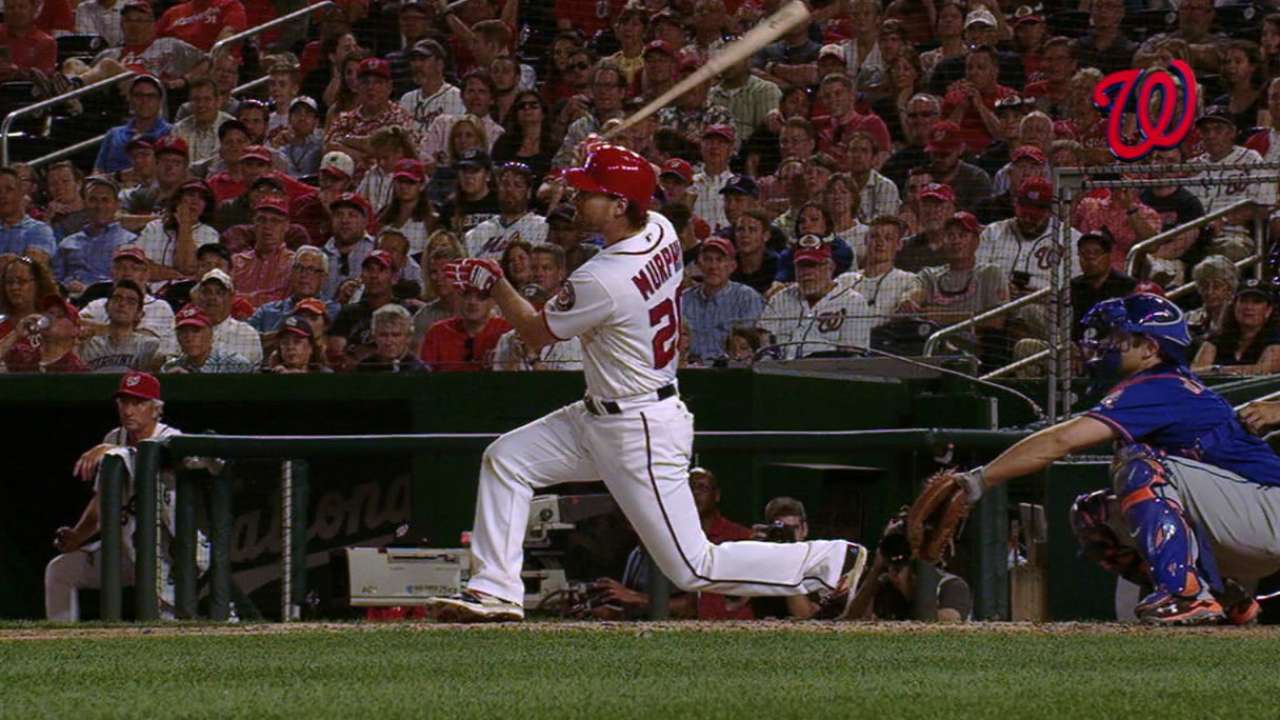 "This is a tough league, and being an All-Star is humbling," said Murphy, who will be making his second All-Star appearance (2014). "I'm excited for it. And Ben Zobrist is having a fantastic year, and he's well deserving."
The 25,138 fans at Nationals Park seemed to cheer the loudest Tuesday when the public address announcer revealed that Ramos had made his first career All-Star team. And members of the Nationals' showered him with praise.
"Can't say enough about him and how he's done this year," Harper said. "I might be a little biased and stuff, but I think he should be starting."
"He doesn't say much, but his facial expressions show that he was extremely happy to be going to this All-Star Game," manager Dusty Baker said. "He's come a long ways and he's worked hard. …You like to see a guy rewarded for his hard work."
And the honor is well deserved for Ramos after an impressive first half.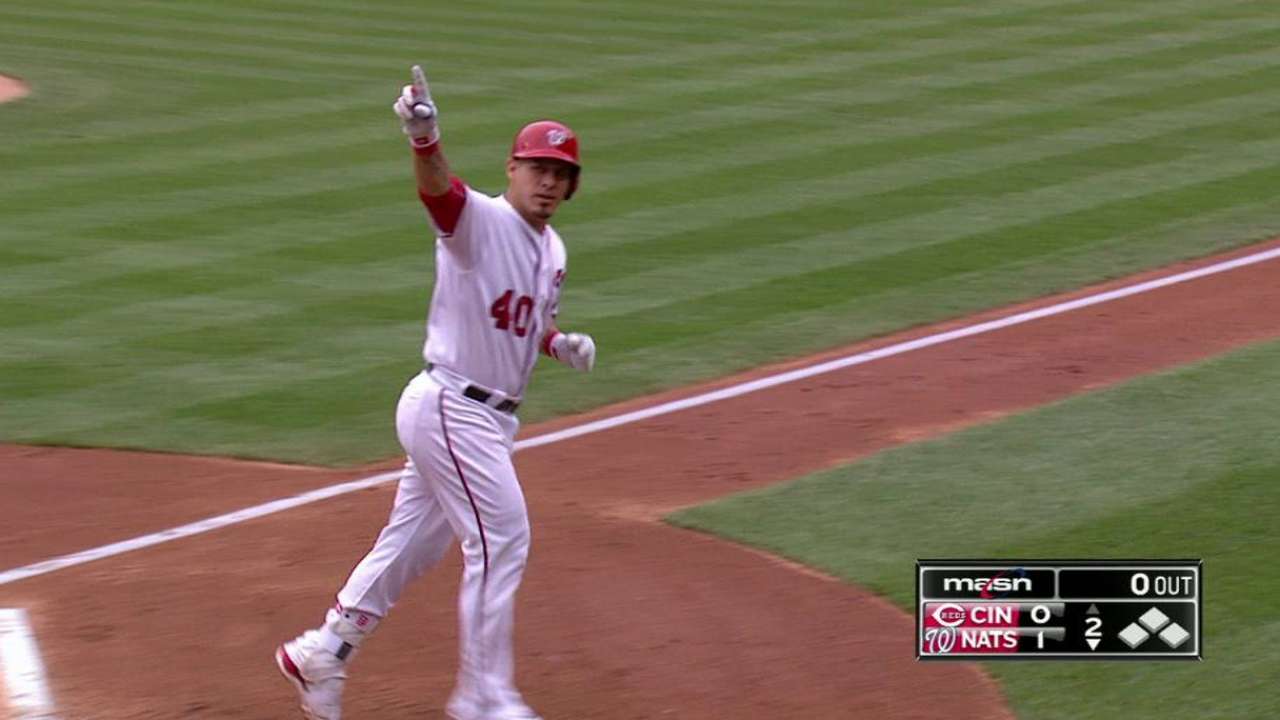 "I'm very, very excited, without a doubt," Ramos said through an interpreter. "It seems like one of those things that as a Major League Baseball player you hope to make an All-Star team, myself as well. I've been working hard to produce the numbers I've produced this year. So I'm very excited to actually get this opportunity to actually play in this All-Star Game."
On Tuesday, July 12, watch the 2016 All-Star Game presented by MasterCard live on FOX, and during the game visit MLB.com to submit your choice for the Ted Williams Most Valuable Player Award presented by Chevrolet via the 2016 MLB All-Star Game MVP Vote. The 87th All-Star Game, in San Diego, will be televised nationally by FOX, in Canada by Rogers Sportsnet and RDS, and worldwide by partners in more than 160 countries via MLB International's independent feed. ESPN Radio and ESPN Radio Deportes will provide national radio coverage of the All-Star Game. MLB.com, MLB Network and SiriusXM will also provide comprehensive All-Star Week coverage. For more information, please visit allstargame.com.
Jamal Collier covers the Nationals for MLB.com. Follow him on Twitter at @jamalcollier. This story was not subject to the approval of Major League Baseball or its clubs.