Red Sox activate catcher Hanigan from DL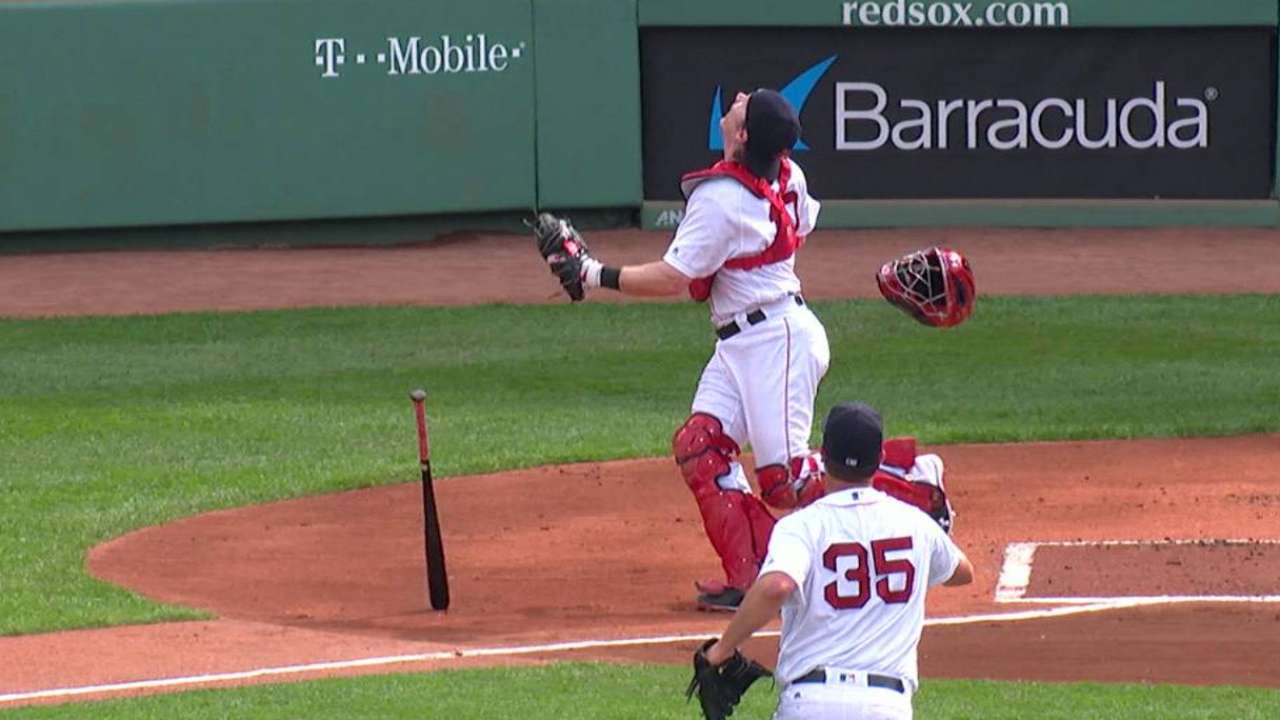 BOSTON -- Now that Ryan Hanigan is back with the Red Sox after spending a month on the disabled list with a neck strain, the veteran catcher will play an important role with the pitching staff.
The Red Sox activated Hanigan before Tuesday's game against the Rangers after Christian Vazquez was optioned to Triple-A Pawtucket following Monday's win over Texas.
"You have a veteran presence out there who has a great rapport with the pitchers," Red Sox manager John Farrell said. "The experience he can draw from, especially in big innings, that's where that experience can have the greatest impact."
Hanigan will make his first start on Wednesday when he catches knuckleballer Steven Wright. Farrell said that Sandy Leon will be the primary catcher for the time being, but that Hanigan should get two starts during each run through the rotation.
The team's decision to keep Leon and option Vazquez was not only because of Leon's hot hitting, but the need for Vazquez to work through some of his offensive struggles.
Vazquez was hitting .226 with a homer and 12 RBIs in 164 at-bats in his comeback from Tommy John surgery. Farrell said the coaching staff started working with Vazquez to make sure he tracks the ball longer and doesn't lunge at it.
"You can't ever make up a full year missed. Part of going through a full season is maintaining that endurance," Farrell said. "When a player starts to fatigue a little bit, you can see the lunging in the swing. Some of those flaws can emerge."
Leon came into Tuesday's game hitting .500 with eight doubles, a homer and nine RBIs in 40 at-bats. Entering the season, Leon had a career average of .187 in 209 at-bats.
"We don't really want to cut ties with anyone. There is no way that if Hanigan comes back and we keep Vazquez, Sandy Leon isn't going to get scooped up in a heartbeat," Farrell said. "From an organizational standpoint, we are a foul tip away from needing another catcher. If you eliminate one from a roster move, you are probably risking some overexposure from that position."
Quinn Roberts is a reporter for MLB.com. This story was not subject to the approval of Major League Baseball or its clubs.