Springer among ASG Final Vote candidates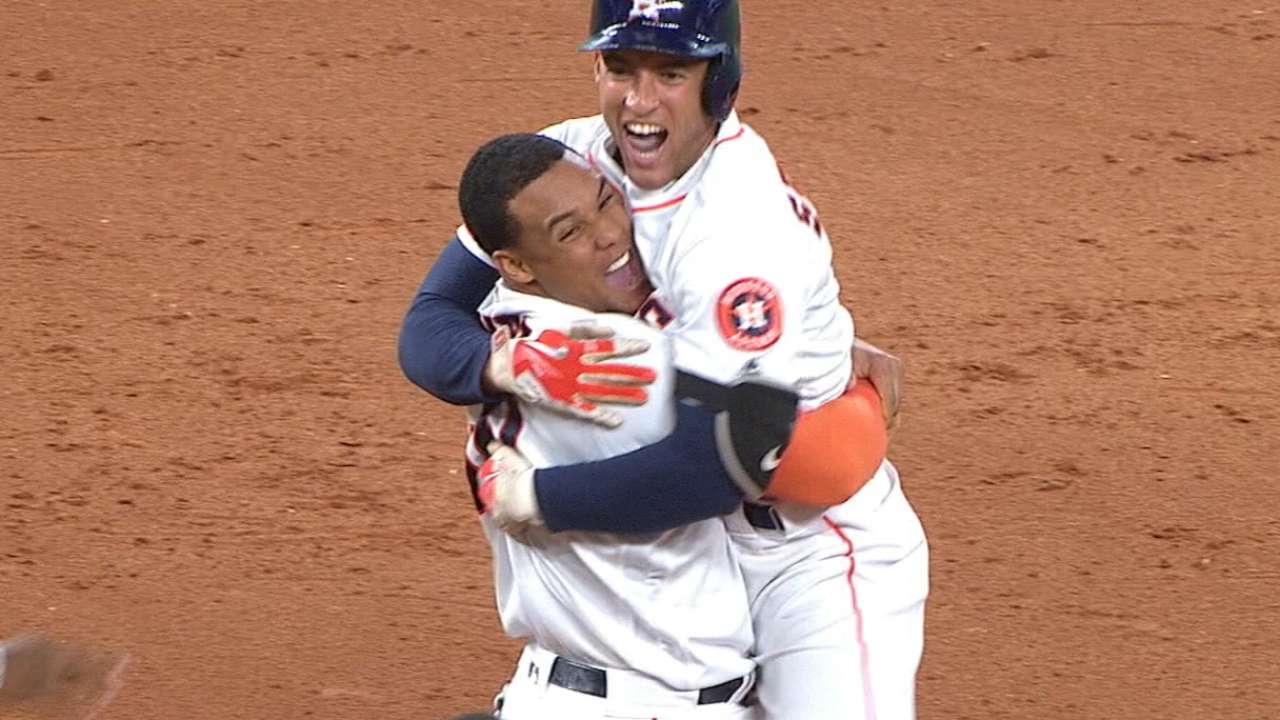 HOUSTON -- George Springer didn't finish in the top 15 of fan voting among American League outfielders for the 2016 All-Star Game presented by MasterCard, but the right fielder can still join his teammates in San Diego with a little bit of help from the fans.
"It's awesome," Springer said. "There's obviously a lot that have had some great first halves [of the season]. It's an honor to have this opportunity. I just want to thank everybody. We'll see what happens."
Springer was named a finalist for the Esurance MLB All-Star Game Final Vote along with Detroit's Ian Kinsler, Tampa Bay's Evan Longoria, Boston's Dustin Pedroia and Toronto's Michael Saunders. If Springer garners enough votes, he'll be named an All-Star along with Jose Altuve and Will Harris, who were both already selected.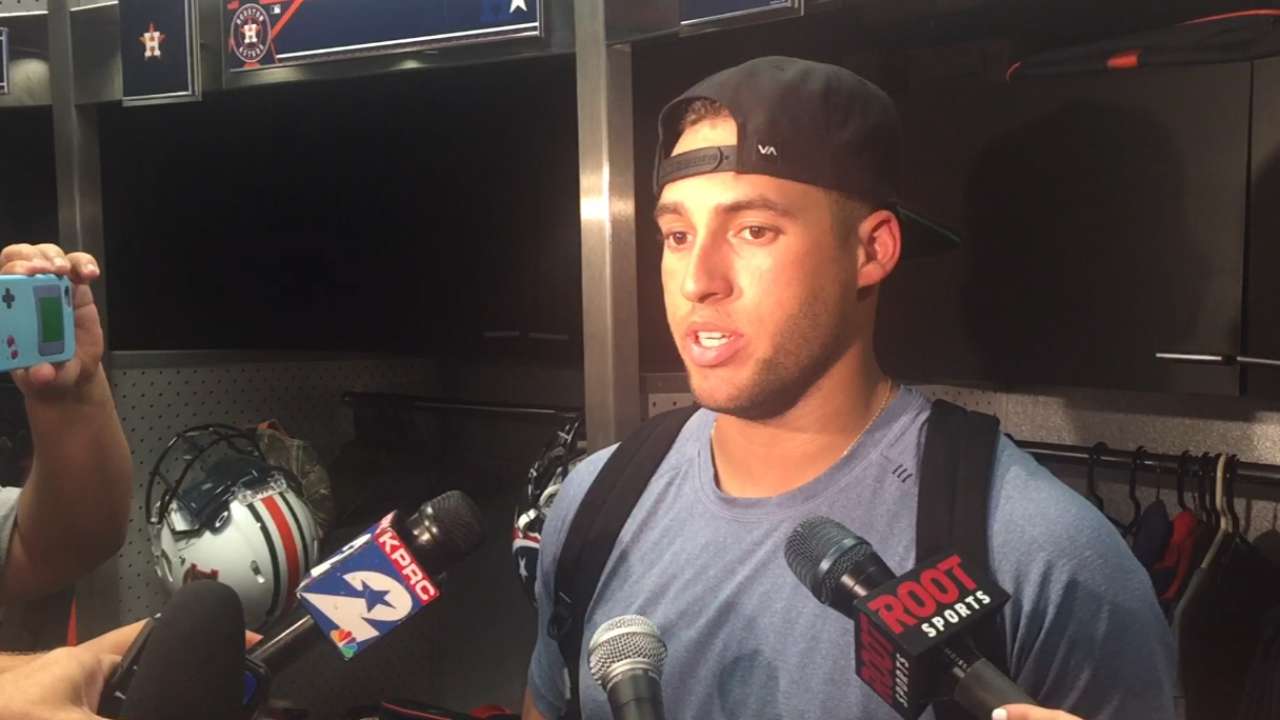 "He's deserving as anyone," Astros manager A.J. Hinch said. "I certainly don't think you can go wrong, but I like our guy the best, no disrespect to any of the guys out there. It's great to see George get that kind of exposure."
It would be the first time the Astros have three players selected to the All-Star team since '05, and the first time since the club joined the American League.
Springer has never been selected to an All-Star Game, but has been really good all-around for the Astros. Entering Tuesday, Springer led the team in home runs (19) and walks (45) and had the second-most runs (61) and RBIs (50) on the club.
He's also made a number of highlight-reel catches in the outfield, which don't show up in the box score.
"Seeing him dominate in all facets of the game is something that he does that a lot of players in the league don't," Hinch said. " … Power, speed, defense, energy. I think he's played every game."
Harris said Springer is one of the heartbeats of this team and somebody he thinks deserves to be in San Diego with him.
"If I'm pitching in the All-Star Game," Harris said, "I want one right fielder, and that's George Springer, for sure."
Fans can vote for the 2016 Esurance MLB All-Star Game Final Vote until 4 p.m. ET on Friday. The winners, as chosen exclusively by online fan voting totals, will be announced during a Final Vote-themed telecast of "MLB Now" featuring commentary from political analyst Jeff Greenfield, live on MLB Network and MLB.com from 4-5 p.m. ET. MLB Network will provide extensive coverage across all of its studio programming during the Final Vote, including interviews with the candidates, frequent updates, heat maps indicating the cities where votes are being cast for each candidate, news on player and club campaigns and a running countdown clock leading up to the announcement.
Baseball fans have cast nearly 600 million online votes for Final Vote candidates since the program's inception in 2002. In addition to MLB.com and the official club websites, fans can use their mobile devices to cast votes at MLB.com/vote or via text message. To receive the ballot, text the word "VOTE" to 89269. To vote for a specific player, fans can text their choice to 89269. EXAMPLE: Text "A3" to vote for AL Player 3 or "N3" to vote for NL Player 3. Message and data rates may apply. Text "STOP" to end and "HELP" for information. Mobile voting in Canada also is available and fans should text their choices to 101010.
For the fifth consecutive year, the Final Vote will include social balloting, as Twitter support for the 10 candidates over the last six hours of balloting will count toward their vote totals. From 10 a.m.-4 p.m. ET on Friday, any tweet that includes a designated player hashtag will be tabulated as part of the official vote total used to determine the winners.
On Tuesday, July 12 at 7:30 p.m. ET, watch the 2016 All-Star Game presented by MasterCard live on FOX, and during the game visit MLB.com to submit your choice for the Ted Williams Most Valuable Player Award presented by Chevrolet via the 2016 MLB All-Star Game MVP Vote. The 87th All-Star Game, in San Diego, will be televised nationally by FOX, in Canada by Rogers Sportsnet and RDS, and worldwide by partners in more than 160 countries via MLB International's independent feed. ESPN Radio and ESPN Radio Deportes will provide national radio coverage of the All-Star Game. MLB.com, MLB Network and SiriusXM will also provide comprehensive All-Star Week coverage. For more information, please visit allstargame.com.
Jordan Ray is a reporter for MLB.com based in Houston. This story was not subject to the approval of Major League Baseball or its clubs.