Midseason dynasty-league rankings: Shortstops abound in top-10
The first half of the 2016 baseball season has come and gone, giving dynasty owners a large enough sample size to recalibrate some of their long-held assumptions.
If you'd like some context for the rankings, I recommend you read my primer from my last iteration in February, which speaks to my process and personal biases (e.g. pay up for elite hitters, be weary of expensive pitchers). However, this year I tried to make my rankings slightly friendlier to owners who play in shallower leagues as opposed to the ultra-deep leagues I prefer. Specifically, that meant an incremental fading of prospects and a bump for starting pitchers. As always, consider my rankings a "fudge" between OBP and "standard" (batting average) formats.
As this is my fourth top 500 dynasty rankings for MLB.com, you can look back prior to 2016 and make your own judgments about my ranking chops. Of course, I prefer you gloss over all my bad calls (Randal Grichuck over Stephen Piscotty? Ow, my pride!). Instead, please focus on my successful rankings, such as identifying pre-breakout teenager, Ronald Acuna.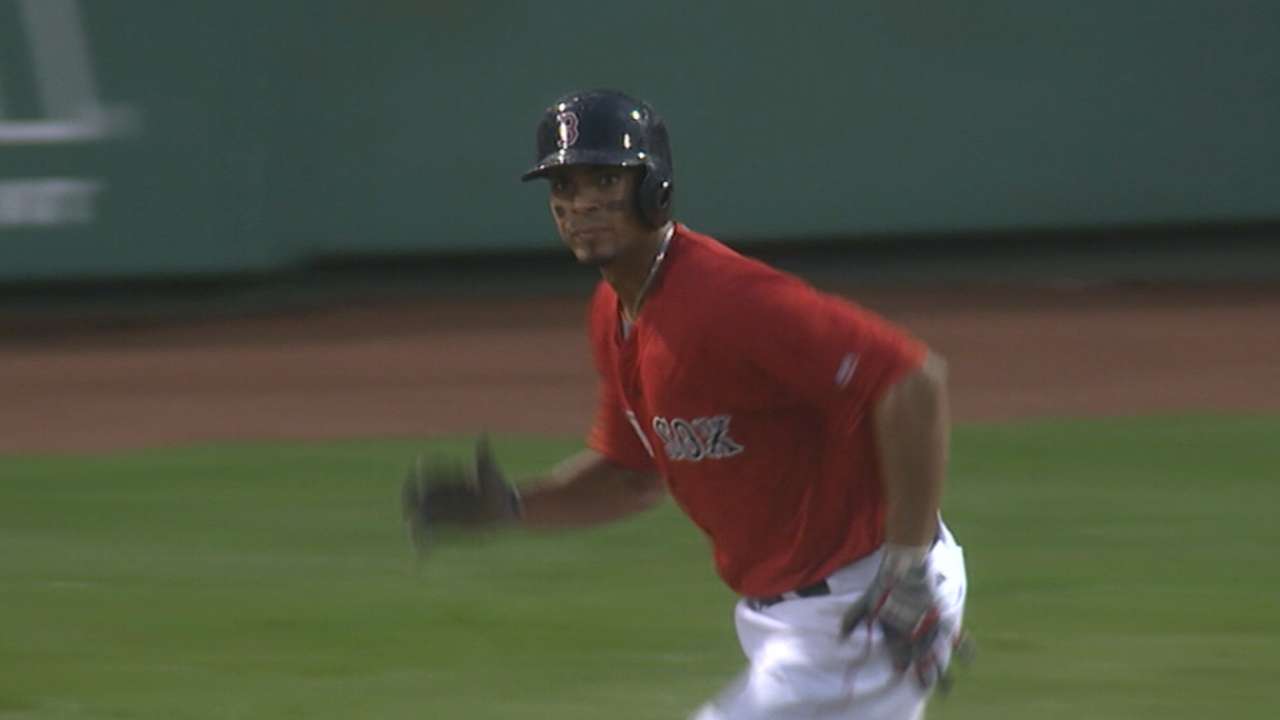 This year I have incorporated some notes (arbitrarily) for certain players to further illustrate my thinking, add an incredibly insightful comment, or perhaps include a hilarious joke.
Finally, I'll leave you with some timely, unsolicited advice. If your team is not a contender, trade your high-end pitching if you can get equivalent hitting value, even if you want to compete next year. Friends don't let friends sit on risky assets. You can rebuy pitching in the spring based on whoever didn't blow out their elbow or lose a couple mph of velocity.
And without further adieu… please enjoy my top dynasty rankings. I look forward to accepting all of the glory and ducking all of the blame.
The Top 50 is presented below. For players No. 51-500, be sure to check out my entire Top 500 dynasty players list.
1. Carlos Correa: Offers tantalizing combination of youth, proven production and upside with eligibility at premium position.
2. Mike Trout: Splitting hairs on the top 3, in my opinion.
3. Bryce Harper
4. Manny Machado
5. Xander Bogaerts: Perhaps a lesson in why we should remain patient with Addison Russell?
6. Mookie Betts
7. Corey Seager: Lack of wheels caps his (very high) fantasy ceiling.
8. Kris Bryant: Has cut down on his K's significantly.
9. Anthony Rizzo
10. Francisco Lindor
11. Nolan Arenado
12. Jose Altuve
13. Paul Goldschmidt
14. Clayton Kershaw: There's no such thing as a bankable ace of any age, but he's as close as anyone will ever get. I'd sell.
Tom Trudeau (@TomTrudeau) works in business development for MLB.com and has been playing in industry dynasty-league fantasy baseball for years. He has also participated in the expert league LABR (League of Alternative Baseball Reality). This story was not subject to the approval of Major League Baseball or its clubs.