Pena joining Army Reserve following 2016 season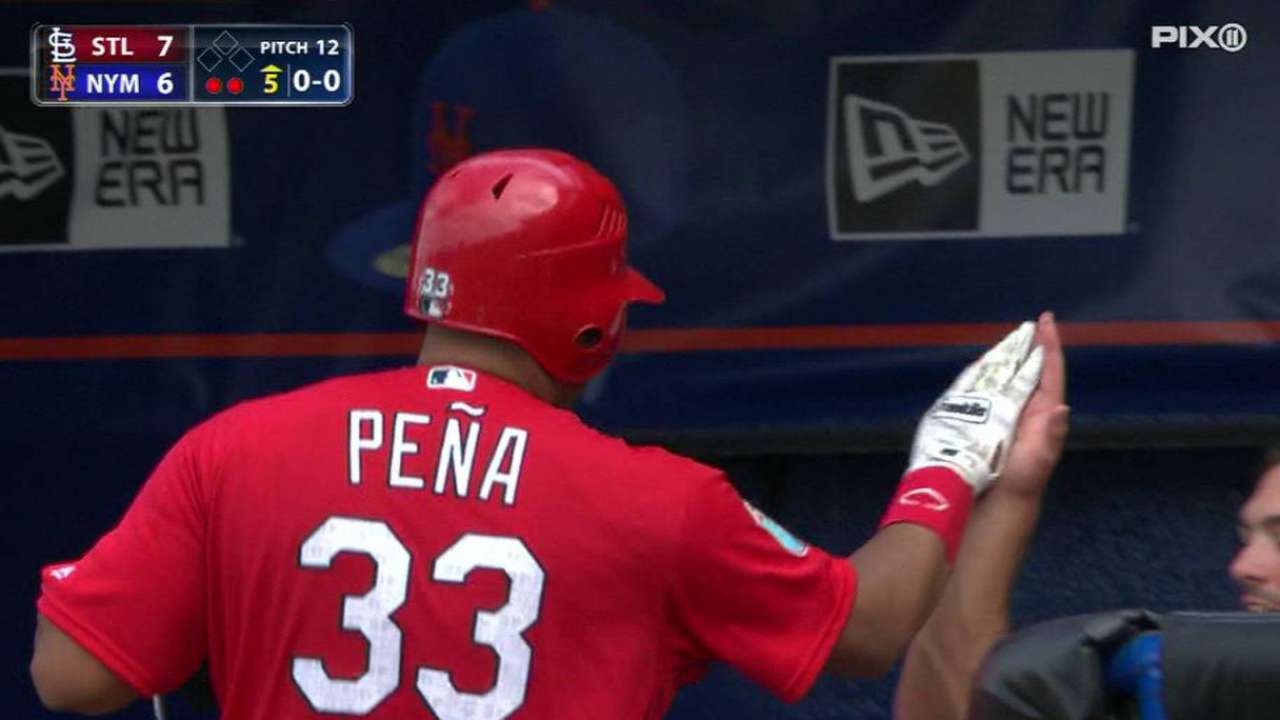 Cardinals catcher Brayan Pena, a 12-year Major League veteran, announced on Tuesday via Twitter he is joining the Army Reserve following the end of the 2016 season.
Pena defected to the United States from Cuba when he was 16 years old, and he signed with the Braves in 2000. He made his big league debut in 2005, but after getting sporadic playing time with Atlanta, he was placed on waivers in 2008, the same year Pena became a U.S. citizen.
Im very proud to announce with the support of my wife & family that i will be joining the ARMY RESERVE this off season " God Bless America "

— Brayan Pena (@cuban2727) July 5, 2016
Pena was then claimed by the Royals, the franchise where he would become an everyday player. Following four seasons with Kansas City, he signed with the Tigers as a free agent in 2012. From 2014-15, he was the Reds' backup catcher. Pena joined the Cardinals this last offseason to be the backup for Yadier Molina.
"Personally, America has been great to me. I love it here," Pena said in 2014. "I'm so proud to be an American citizen. That's the highlight of my career and life, besides my kids, when I swore to become an American citizen. It was so important and special. Words can't describe how much I appreciate being an American."
Manny Randhawa is a reporter for MLB.com. This story was not subject to the approval of Major League Baseball or its clubs.