Top GIFs: Arenado's quick hands lead to DP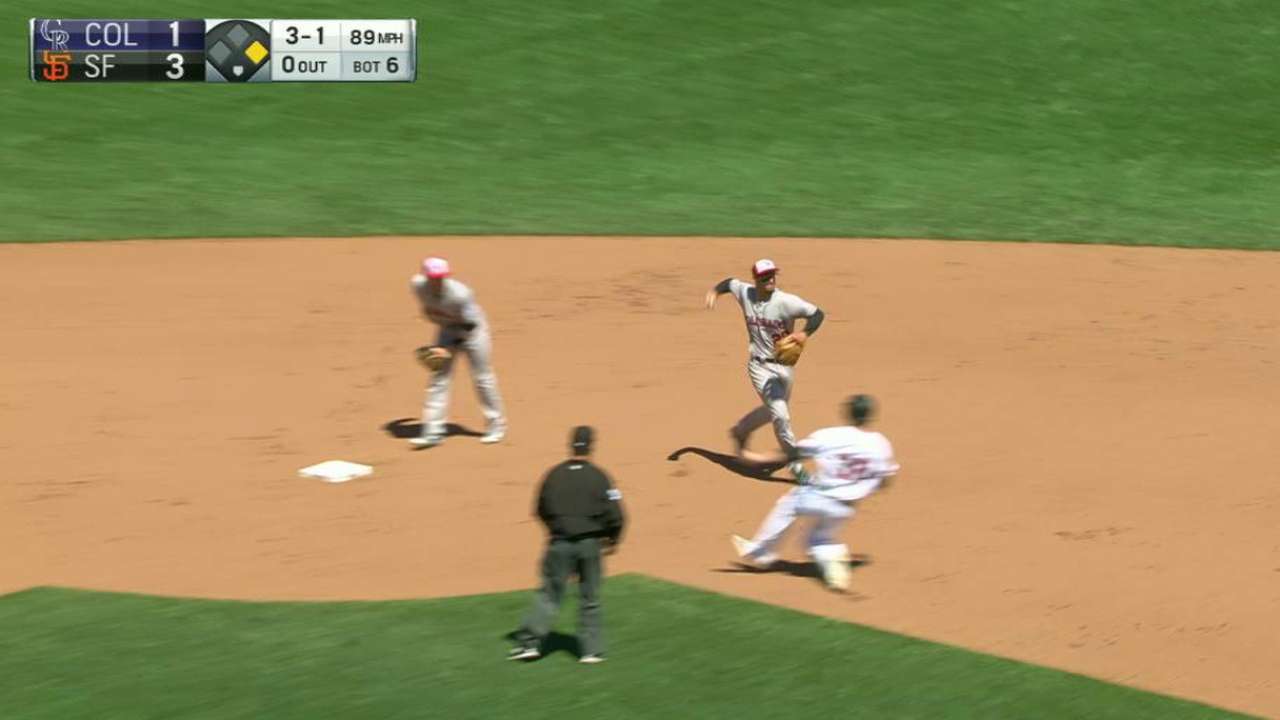 Here are the Top 7 GIFs from Monday's games, courtesy of @MLBgifs:
1. Interception by Arenado!
Nolan Arenado takes over to get the out.
2. Nothing like some dessert at a ballgame
Baseball is better with cold refreshments, just ask this young fan.
3. Say cheese!
This Mets fan was fortunate enough to take a selfie with Curtis Granderson
4. That's what I call patriotic
It's not Independence Day unless you celebrate with the stars and stripes.
5. A family outing
The Jonas brothers celebrated Independence Day with an afternoon at Fenway Park.
6. Give me your tired, your poor
It's not a Fourth of July celebration without an appearance from the Statue of Liberty.
7. Apollo Creed would be proud
Yasiel Puig was in the holiday spirit with his stars and stripes spikes.
Austin Laymance is a reporter for MLB.com. This story was not subject to the approval of Major League Baseball or its clubs.