Pham held out due to shoulder stiffness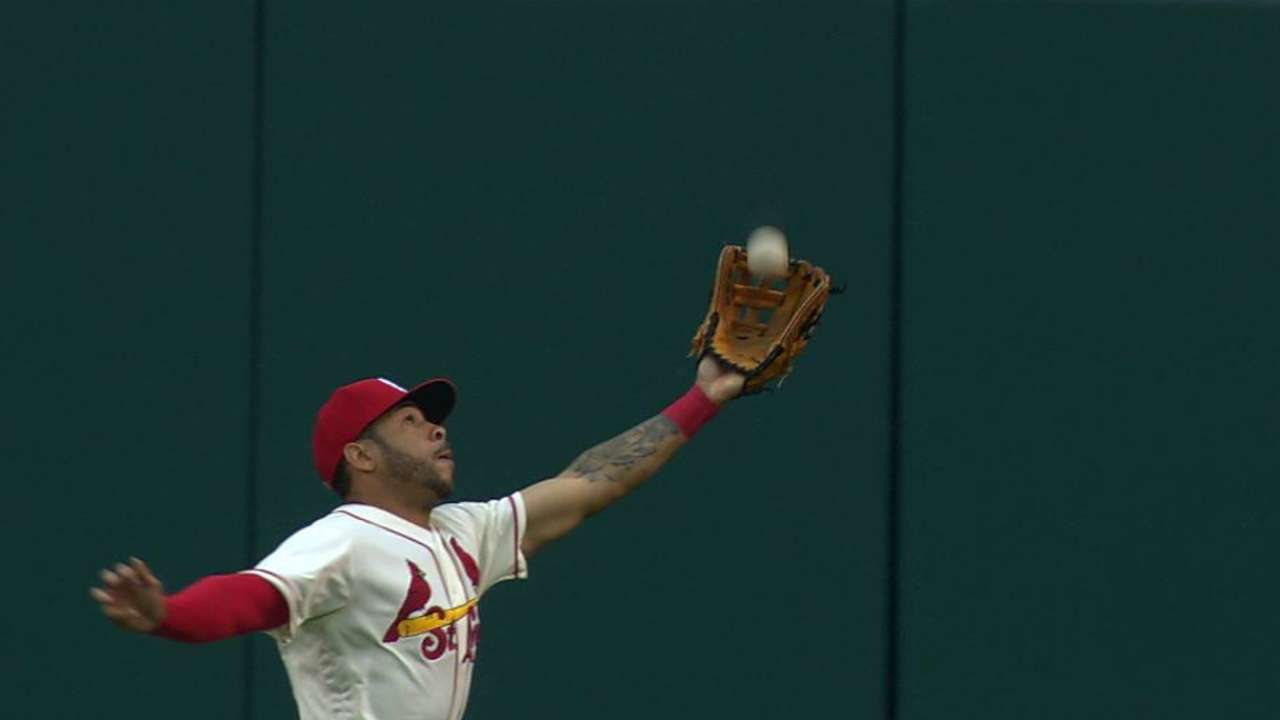 ST. LOUIS -- The Cardinals, who stacked their lineup with right-handed hitters to oppose lefty Jonathon Niese on Monday, lost one of them before Niese threw his first pitch.
Tommy Pham, slated to make his fourth straight start in center, informed the club shortly after batting practice that he had too much stiffness in his right shoulder to play. That necessitated a last-minute shuffle, which included shifting Stephen Piscotty to center and inserting Brandon Moss to cover right field. Pham was deemed unavailable even off the bench in what finished as a 4-2 loss to the Pirates.
The Cardinals described the injury as day to day, but they will get a better feel regarding Pham's status for the rest of the series when he shows up at Busch Stadium on Tuesday.
"It's just a little inflammation," Pham said. "It's sore to kind of lift my arm up right now. I've had experiences with shoulder injuries in the past. I know I didn't tear anything because I didn't feel a tear like before, a little stinger."
Pham has an extensive injury history that includes a torn labrum in 2011. This season, he missed time with a left oblique strain that happened one inning into his Opening Day start. Pham came off the disabled list on May 17 and spent the next month in the Minors before getting a chance to return to the Majors. He has hit .226/.314/.452 in 14 games since being recalled.
This soreness, Pham said, stems from a diving attempt he made over the weekend.
"It didn't feel any better with the treatment," Pham said. "I thought it would be best just to take a day and have somebody else give the team the best shot to win."
As of now, the Cardinals do not have plans to send Pham out for an MRI.
Jenifer Langosch has covered the Cardinals for MLB.com since 2012, and previously covered the Pirates from 2007-11. Read her blog, follow her on Twitter, like her Facebook page and listen to her podcast. This story was not subject to the approval of Major League Baseball or its clubs.