Porcello buckles down, now 7-0 at Fenway
After four-run first, Red Sox righty blanks Rangers over next five in 10th win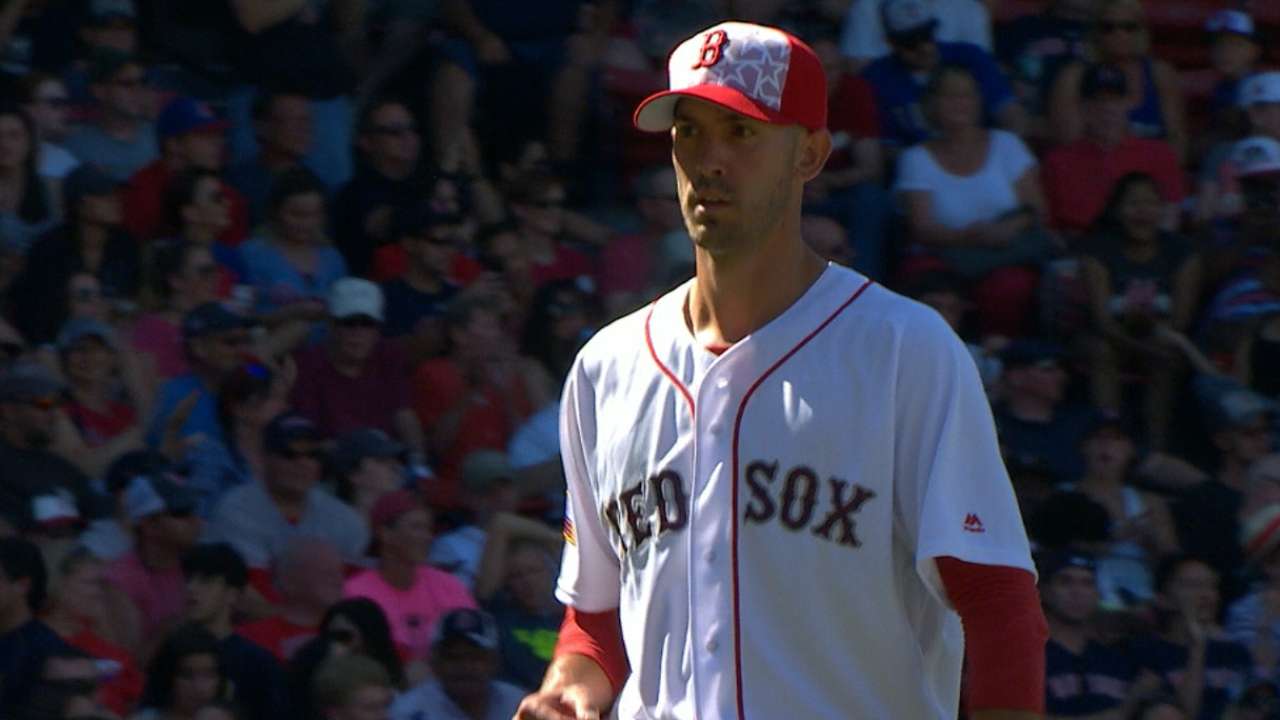 BOSTON -- As the Red Sox offense erupted for a season-high 21 hits in a 12-5 win over the Rangers on Monday, right-hander Rick Porcello quietly went about his business, picking up his 10th win and seventh at Fenway Park.
Through six innings, Porcello allowed four runs (three earned) on 12 hits, improving to 7-0 at home in eight starts. He's just one of five pitchers in the Majors who hasn't lost at home this season.
However, it didn't look like things would end that way considering how they began. The Rangers strung together four runs on five singles in the first, including a pivotal RBI single by Adrian Beltre with two outs that began the scoring.
"It was a little different. We went on the fly a little bit with those guys. We had just seen them in Texas, but I didn't have a lot to go off of on how my stuff would play off of that," Porcello said. "I think that was kind of it in the first inning. I didn't know the hitters as well as I would have liked in the first."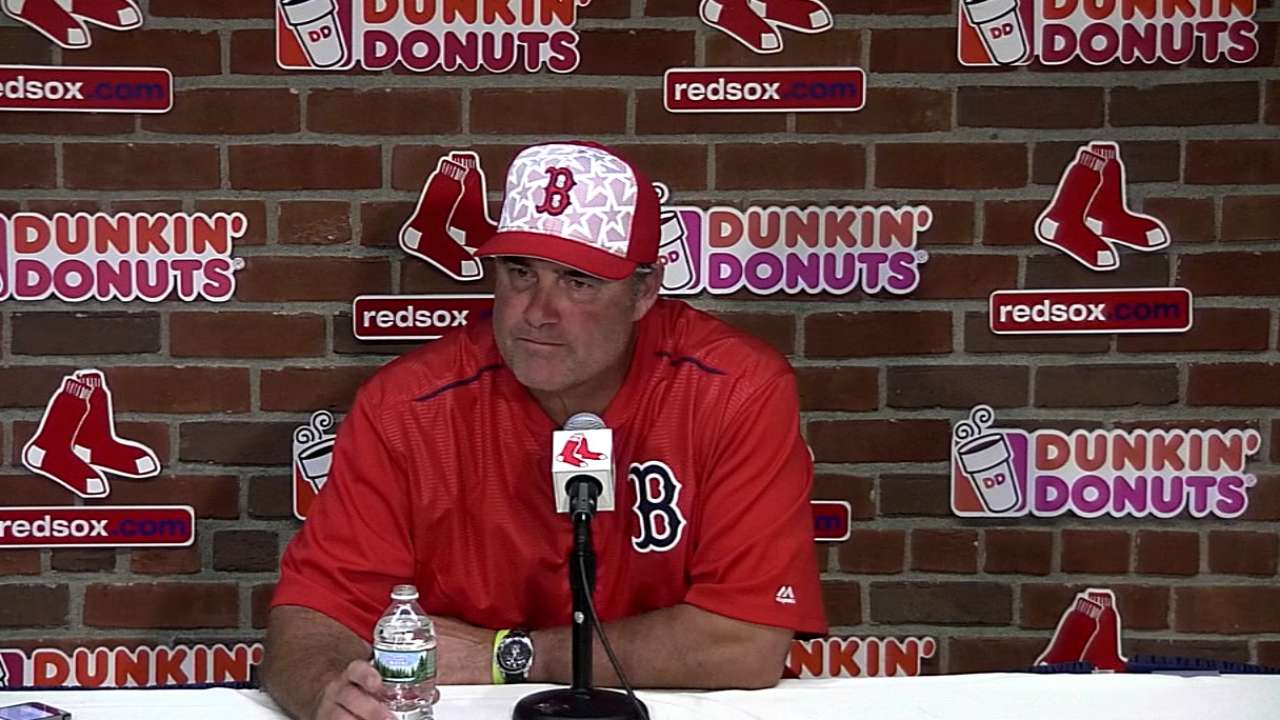 After a 34-pitch first, Porcello didn't allow the Rangers many more opportunities. Texas got just one other runner in scoring position over the next five frames.
"He did bend, he didn't break," Red Sox manager John Farrell said. "And we're able to get right back in it the way we're swinging the bats. Once again, Porc has been extremely comfortable at home. I thought today, again, even though there was a high number of hits, a lot of them came on the ground. This ballpark played extremely small today. With the ability to put the ball on the ground, convert a couple of double plays when needed, that was key."
Another huge key was Porcello's curveball. He used it to keep hitters off balance and get back into counts.
"If I didn't have my curveball, it probably would have been a different story," Porcello said. "I had a really good feel for it. [Catcher] Sandy [Leon] did a good job of calling it at the right times. It was a huge pitch for me."
With the Red Sox relying more on their bullpen lately, the six innings from Porcello were even more important.
After Monday's outing, the right-hander has pitched five innings or more in 25 straight starts, the longest streak of his career.
"I hope that every time I take the ball, he [Farrell] thinks I show a lot of competitiveness," Porcello said. "At the end of the day, no matter what the numbers are, I'm out to get us a win. It wasn't always pretty, but sometimes you have to grind through it."
Quinn Roberts is a reporter for MLB.com. This story was not subject to the approval of Major League Baseball or its clubs.