Neck strain forces Zimmermann to disabled list
Right-hander Molleken recalled from Triple-A Toledo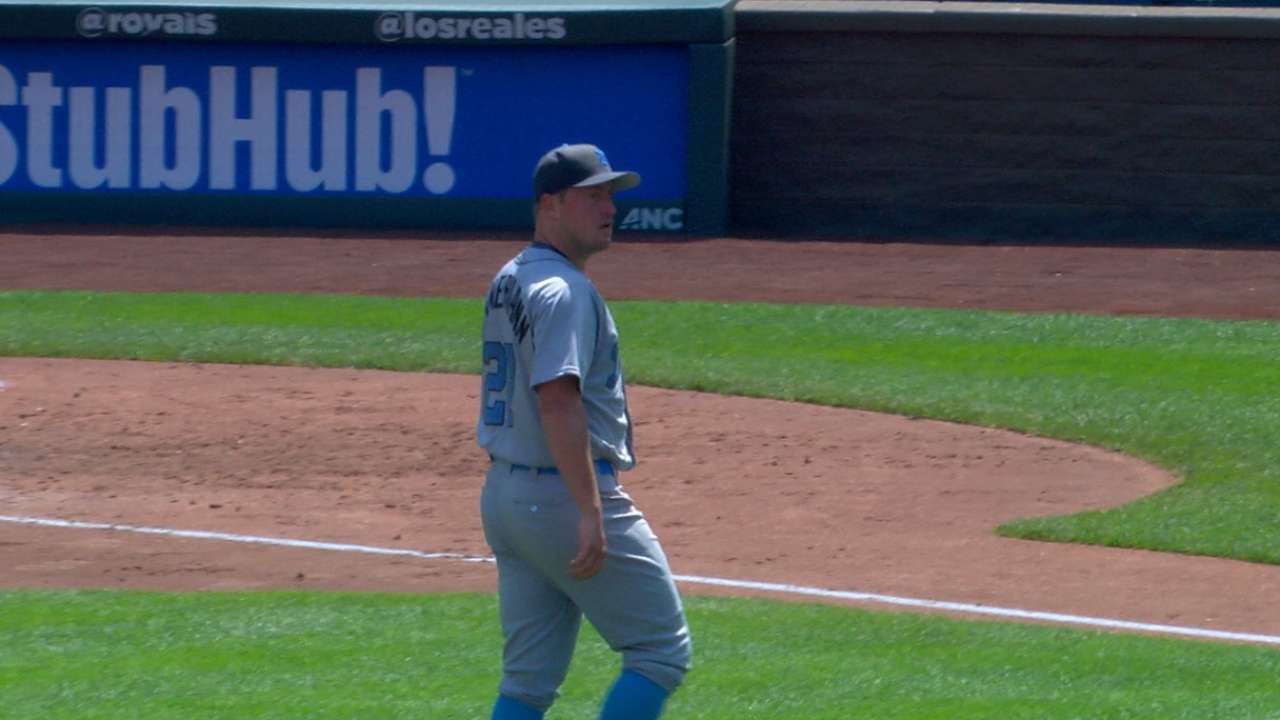 CLEVELAND -- The Tigers placed right-hander Jordan Zimmermann on the 15-day disabled list with a strain on the right side of his neck on Monday, a day before he was scheduled to start a critical division clash against the Indians at Progressive Field.
It's an injury that has been bothering Zimmermann for some time, manager Brad Ausmus said later on Monday, but didn't reach a critical point until he struggled to throw off the mound at Progressive Field on Monday afternoon.
"It's been nagging at him, maybe 10 days to two weeks," Ausmus said. "It just wasn't going away, and they had done some treatment. He hadn't thrown after his last start, hoping it would go away or at least abate, and it just hasn't. So we're going to take this opportunity to hopefully get him right."
Anibal Sanchez will start in Zimmermann's place on Tuesday night against the Tribe. Right-hander Dustin Molleken was recalled from Triple-A Toledo to provide depth in the bullpen.
Although the strain was a surprise announcement given there had been no word of a previous injury, it might explain Zimmermann's recent struggles. He was 7-2 with a 2.52 ERA in his first nine starts before suffering a groin strain that pushed him back for a turn. He has a 6.43 ERA in six outings since, allowing 43 hits over 35 innings with seven walks and 20 strikeouts. He allowed a .247 opponents' average and .642 OPS before the injury, and .309 and .880 since his return. His ground-ball/fly-ball ratio has actually improved -- making the batting-average jump a surprise -- but his extra-base hits are out of form.
The move to the DL is retroactive to Friday -- the day after his previous start, against the Rays. He'll be eligible to return on July 16, the day after the Tigers begin the season's second half. Still, he'll miss his scheduled turn on Tuesday, as well as Sunday's game against the Blue Jays at Toronto to close out the first half.
Tuesday, at least, belongs to Sanchez.
"We just need a good outing," Ausmus said. "I can't expect him to go too deep, because his pitch count hasn't been up that much the past month. But we need a good outing."
Jason Beck has covered the Tigers for MLB.com since 2002. Read Beck's Blog, follow him on Twitter @beckjason and listen to his podcast. This story was not subject to the approval of Major League Baseball or its clubs.