MLB.com Columnist
Fred Zinkie
Fantasy411 chat: Upgrade for Valencia?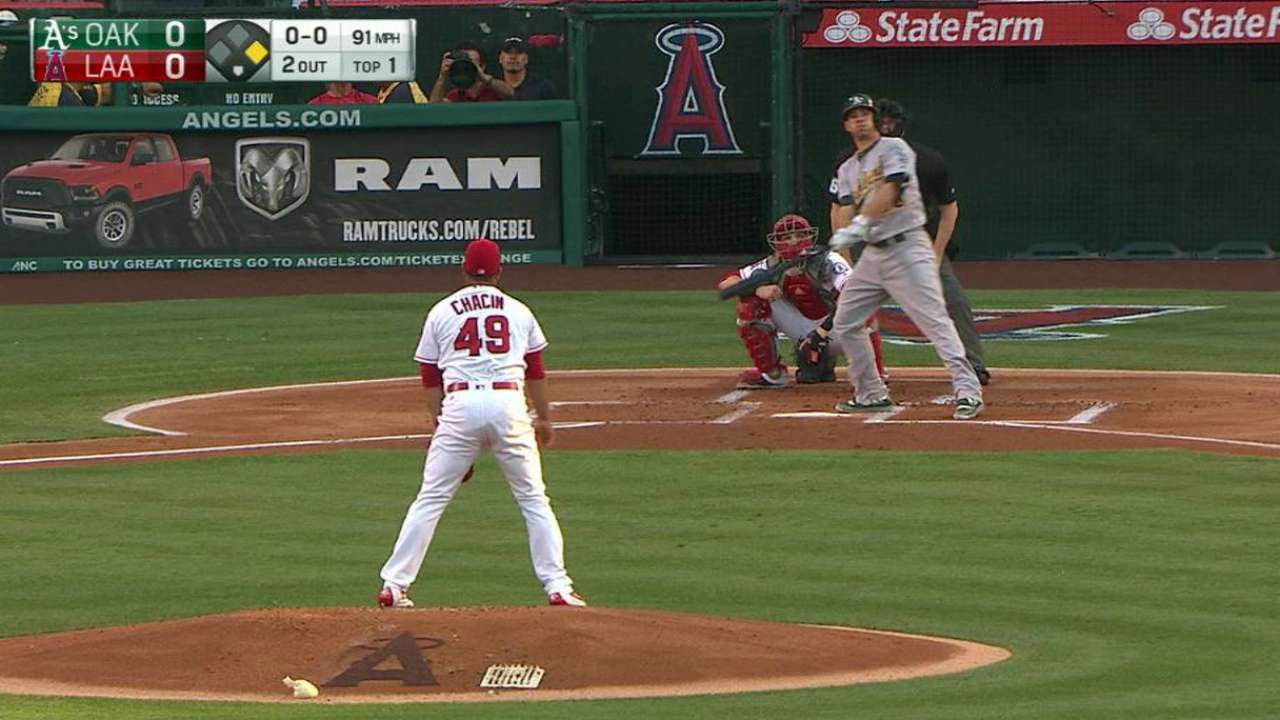 MLB.com fantasy expert Fred Zinkie fielded questions from fans during a live Twitter chat (at @fantasy411) on Monday. Read through the best of the Q&A below. Questions and answers have been edited for clarity.
@andy1328: Should I drop Danny Valencia for Seth Smith or Trayce Thompson?
Fred Zinkie: No, you should stick with Valencia. He has hit very well this season.
@diegosa08680203: Would you rather own Tanner Roark or Taijuan Walker?
Zinkie: I'll take Roark. He has been very consistent, pitches for an excellent team and benefits from working in the National League.
@kyho5: Please pick one out of A.J. Griffin, Brandon McCarthy and Nick Tropeano.
Zinkie: I'll take Griffin. He is prone to injuries, but his career and 2016 statistics are solid.
@MAS8823: Should I drop Jake McGee or will he get the closer's job back?
Zinkie: You can drop him. I wouldn't be surprised if he is pitching the eighth inning for a contender in August.
@mosjeffinitely: Please rank McCarthy, Michael Pineda, Matt Moore, Junior Guerra, Jon Gray, Anthony DeSclafani and Marcus Stroman.
Zinkie: Pineda, Stroman, DeSclafani, Guerra, Moore, McCarthy, Gray.
@mbergie28: Who is a better option between Todd Frazier, Evan Longoria and Kyle Seager?
Zinkie: Go with Frazier. His power is great, and he has dealt with poor fortune on batted balls.
@Matt2628: Please rank for the rest of the season: J.A. Happ, Vince Velasquez and Aaron Nola.
Zinkie: Nola, Happ, Velasquez. I expect Nola to get on track.
@shizzambangle: Who do you think has the highest upside out of Stephen Piscotty, Jonathan Schoop and Aaron Sanchez?
Zinkie: Schoop has the highest upside. There are few second basemen with 30-homer potential.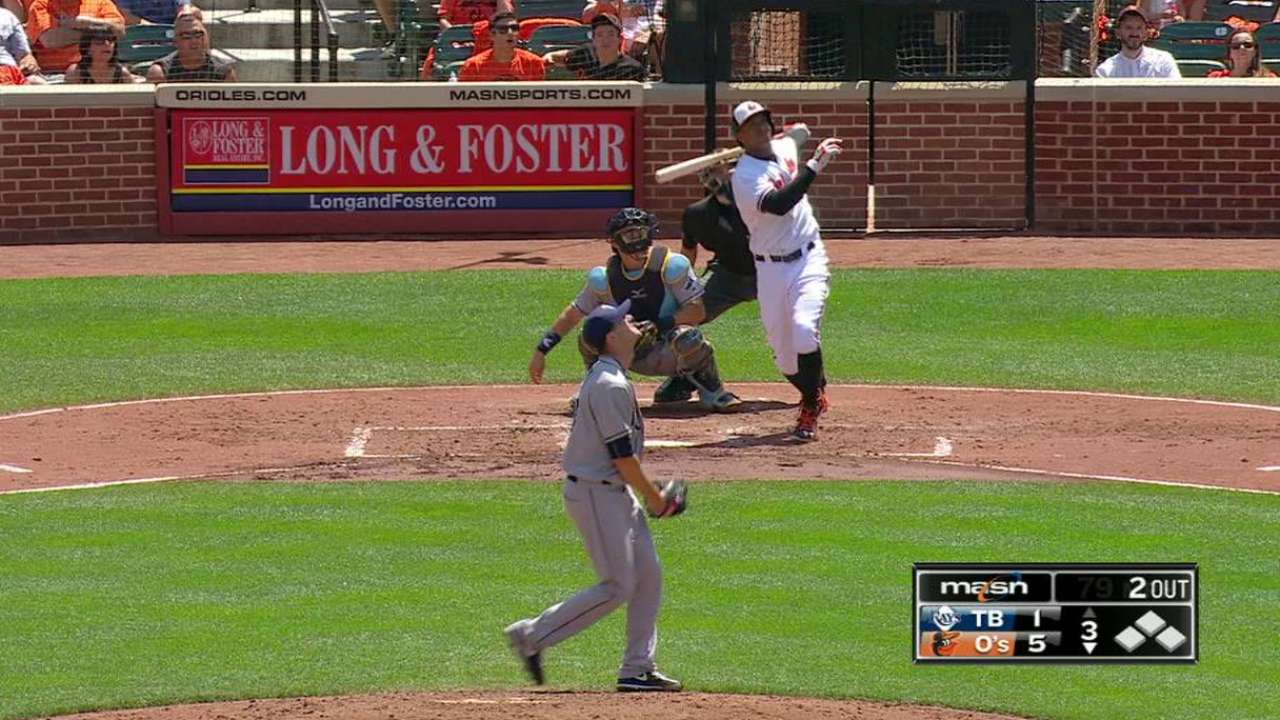 @Mitch_Sirota18: Is Kendrys Morales legit?
Zinkie: He drove in more than 100 runs last year, so his hot streak shouldn't be shocking. You can start him.
@xjippyx: Would you rather own Mark Teixeira or A.J. Reed for the rest of the season?
Zinkie: Reed. His upside beats Teixeira's bounce-back potential.
@perez_raudy: Please pick a catcher out of Matt Wieters and J.T. Realmuto. Also, pick a second baseman out of Joe Panik and Addison Russell.
Zinkie: Wieters and Panik.
@ParkUncle: Should I keep Guerra or Tyler Chatwood for the rest of the season?
Zinkie: Guerra, due to his strikeout rate. Also, the Coors Field starts deter me from Chatwood.
@MarkStormbro: Do you prefer Steven Matz for Michael Fulmer?
Zinkie: I'll take Fulmer, partially due to the health concerns with Matz.
@perez_raudy: Please pick one out of Walker, Pineda, Griffin, Guerra and Matt Shoemaker?
Zinkie: I'll go with Shoemaker. His rough start came against a tough Boston lineup.
@Matt2628: Do you prefer Brian Dozier or Jason Kipnis?
Zinkie: Dozier. Kipnis is useful, but his numbers since the outset of 2015 aren't exciting.
@thealexmoretto: Which two players do you prefer out of Shin-Soo Choo, Matt Kemp, Morales and Jackie Bradley Jr.?
Zinkie: Choo and Bradley Jr.
@MrTBIII: Is Francisco Liriano droppable in a 10-team points league?
Zinkie: Yes, he can be dropped in most mixed formats.
@GatorSosa: Please rank Jung Ho Kang, Schoop and Jake Lamb.
Zinkie: Lamb, Kang, Schoop.
@jonahc124: Do you expect Adam Duvall keeping up his power pace or should I trade him?
Zinkie: I expect him to fall off his current pace a bit. But he should be productive. Selling high is definitely an option.
@tonycaruso6: Should I drop Blake Snell for Jose Berrios?
Zinkie: No, stick with Snell.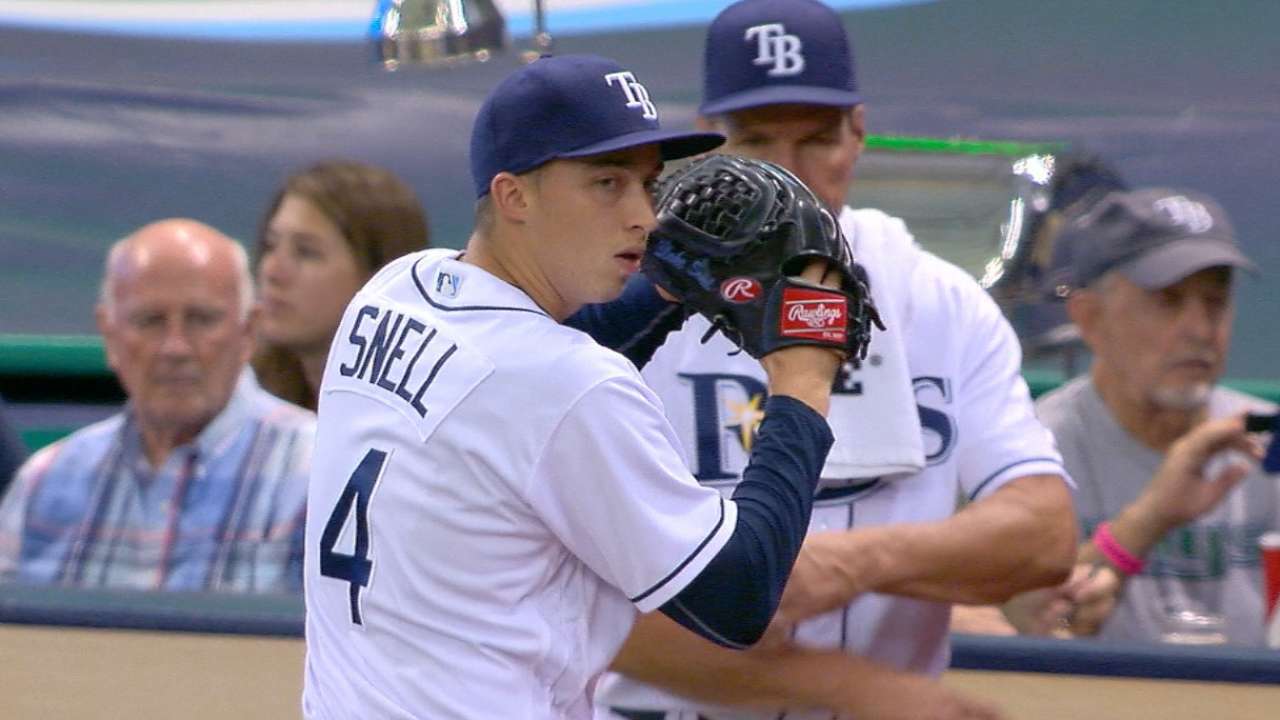 @Sus_L0rd: What should I do with Andrew McCutchen?
Zinkie: Float his name on the trade market. His superstar status could get you a solid offer.
@kevinarts: Is there any chance Chris Tillman turns things around?
Zinkie: Yes, but the American League East is a tough place to pitch. He does not have significant value in 10-team leagues.
@MarkStormbro: I only have room for one, should I keep Pineda or Fulmer?
Zinkie: With the way he is pitching right now, Fulmer has to be the choice.
@adiact: Should I drop or keep Ben Revere?
Zinkie: Keep him. He could be among the Major League steals leaders in the second half.
@ZackLeblanc3: Should I drop, keep or trade Lucas Giolito?
Zinkie: You should keep him for now. With Joe Ross on the disabled list, Giolito may be up for a while.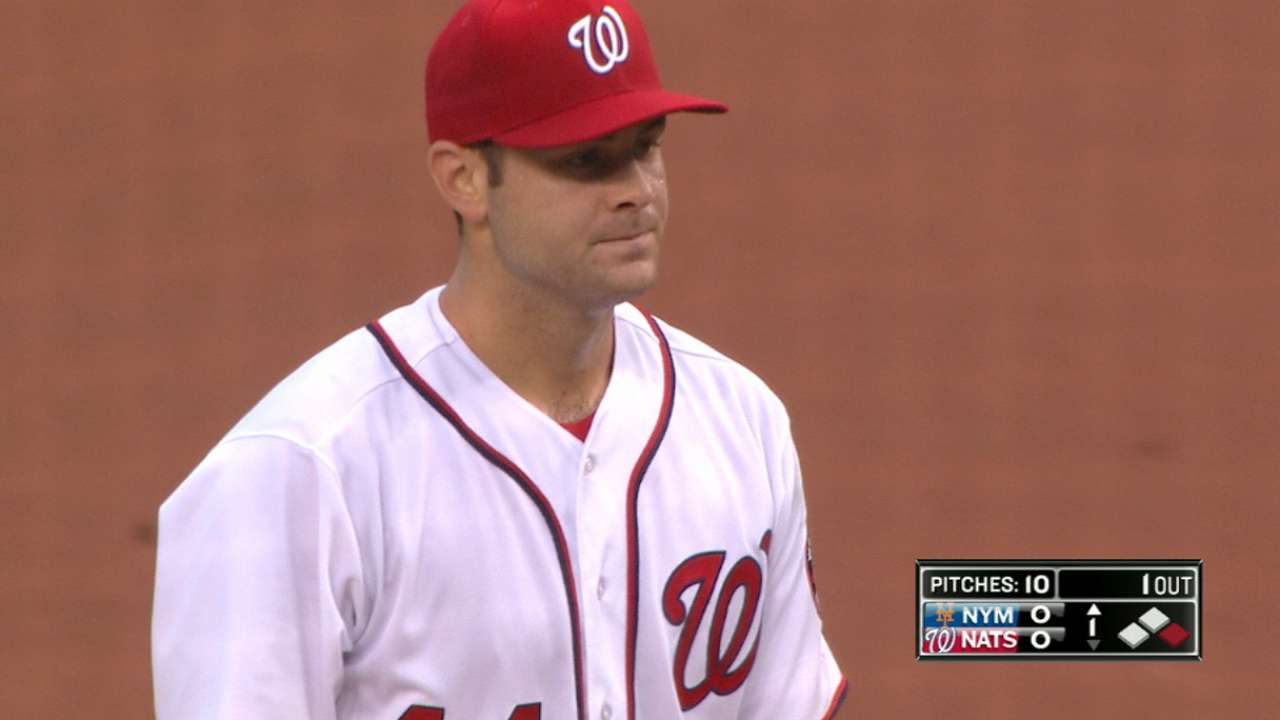 @mbm77: Please rank Hisashi Iwakuma, Giolito, Jameson Taillon and Nola.
Zinkie: Nola, Taillon, Giolito, Iwakuma.
@homerun4: Is it time to give up on Corey Kluber?
Zinkie: He's a No. 2 mixed-league starter. If you are frustrated with the inconsistency, you could trade him.
Fred Zinkie is the lead fantasy baseball writer for MLB.com. Follow him on Twitter at @FredZinkieMLB. This story was not subject to the approval of Major League Baseball or its clubs.