Ventura wants ace Sale to start ASG
Left-hander earned MLB-best 14th win Saturday vs. Houston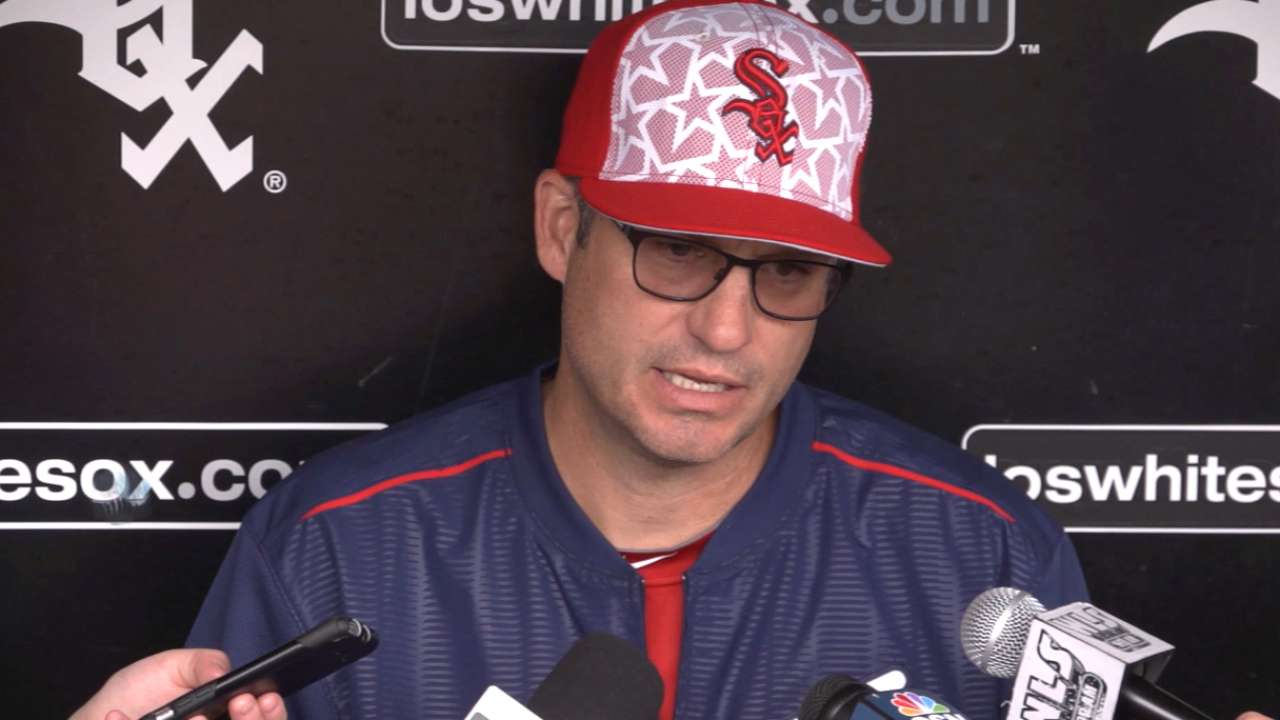 CHICAGO -- Chris Sale has yet to be anointed the American League starting pitcher for the 2016 All-Star Game presented by MasterCard to be played July 12 in San Diego.
In fact, Sale and his 14-2 record have not officially been selected for a fifth straight All-Star appearance. This second part is a near-certainty, and whether he gets the opening nod or not, White Sox manager Robin Ventura is all for Sale getting a chance to pitch.
"I would like to see him do whatever he wants to do. He's earned the right to do it," Ventura said. "Whether they ask him to [start] and he does it is another thing.
"It's always an honor to play in the All-Star Game and to be the guy who is asked to start is special. It doesn't come around very often for a lot of guys and to do it is a feather in your cap, something you have -- there's only two guys who get to start in it that year."
The White Sox didn't want Sale pitching in his fourth All-Star appearance last season, having thrown 115 pitches against the Cubs in a Saturday start before the break. But Sale's final first-half outing comes Friday against the Braves, giving him three days of rest before the All-Star Game.
Although White Sox pitching coach Don Cooper hasn't finalized the team's second-half rotation, it's a safe guess that Sale won't take the mound until that Sunday start in Anaheim after pitching Tuesday.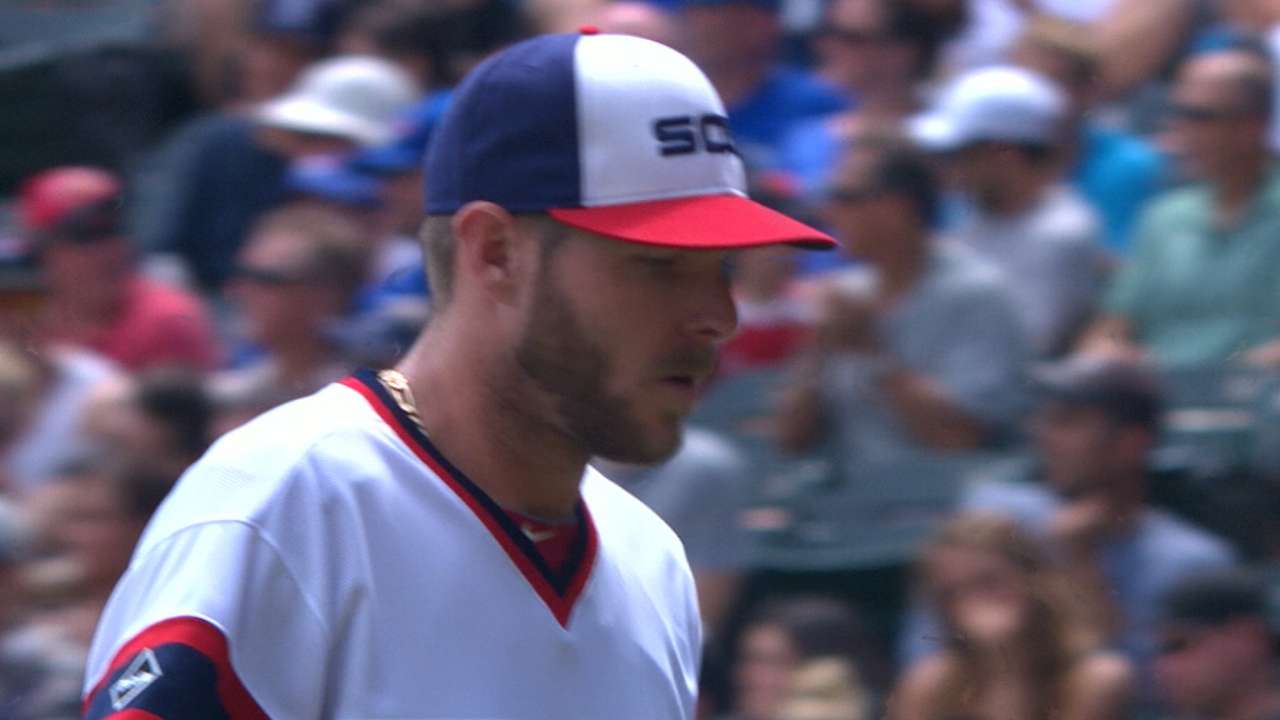 "He won't come back and start on Friday, that much I know," Ventura said. "You're going to give him the proper rest to slot back in that he would feel comfortable and strong when he goes back out there."
Mark Buehrle in 2005, and Esteban Loaiza in 2003, are the lone White Sox pitchers to start an All-Star Game since 1960. Sale achieved excellence this season in a different manner than years past, even with most numbers being somewhat similar.
Through 17 starts in '15, Sale had thrown 1,850 pitches over 119 1/3 innings, featuring a 2.72 ERA with 157 strikeouts and 23 walks. After his 17th start Saturday in Houston, Sale has thrown 1,828 pitches in 120 innings with a 2.92 ERA, 118 strikeouts and 24 walks.
But a more mature Sale has become more of a pitcher, instead of firing everything on the high-end of the velocity scale and fighting for the strikeouts.
"Coop calls it the hybrid where he can float between airing it out at 98 [mph] and floating around 91 and 92," Ventura said. "He does it at different points of the game that allows him to get deeper in the game. The biggest thing is him getting to that eighth-inning range where he can sometimes throw a complete game.
"He's had some when the bullpen is beat up and he has really helped us getting close to a complete game or a complete game. That's the maturity factor that's different than before for him."
Scott Merkin has covered the White Sox for MLB.com since 2003. Read his blog, Merk's Works, follow him on Twitter @scottmerkin, on Facebook and listen to his podcast This story was not subject to the approval of Major League Baseball or its clubs.