Adjustments paying off for slugging Lamb
PHOENIX -- Jake Lamb's maturity as a big league hitter continued Sunday afternoon, but unfortunately for the D-backs, so did their struggles as they fell to the Giants, 5-4, in 11 innings at Chase Field.
Lamb hit his 19th home run of the year Sunday, and once again it came in a clutch situation.
With one on and one out in the eighth, Lamb smacked a pitch from Cory Gearrin over the wall in right to tie the game. Of Lamb's 19 home runs, 11 have either tied the game or given the D-backs a lead.
"That was a big home run," D-backs manager Chip Hale said. "He looks good up there. That's a big step for a guy. Second [full] year and he's starting to get it. He's a guy you want up there in a big situation."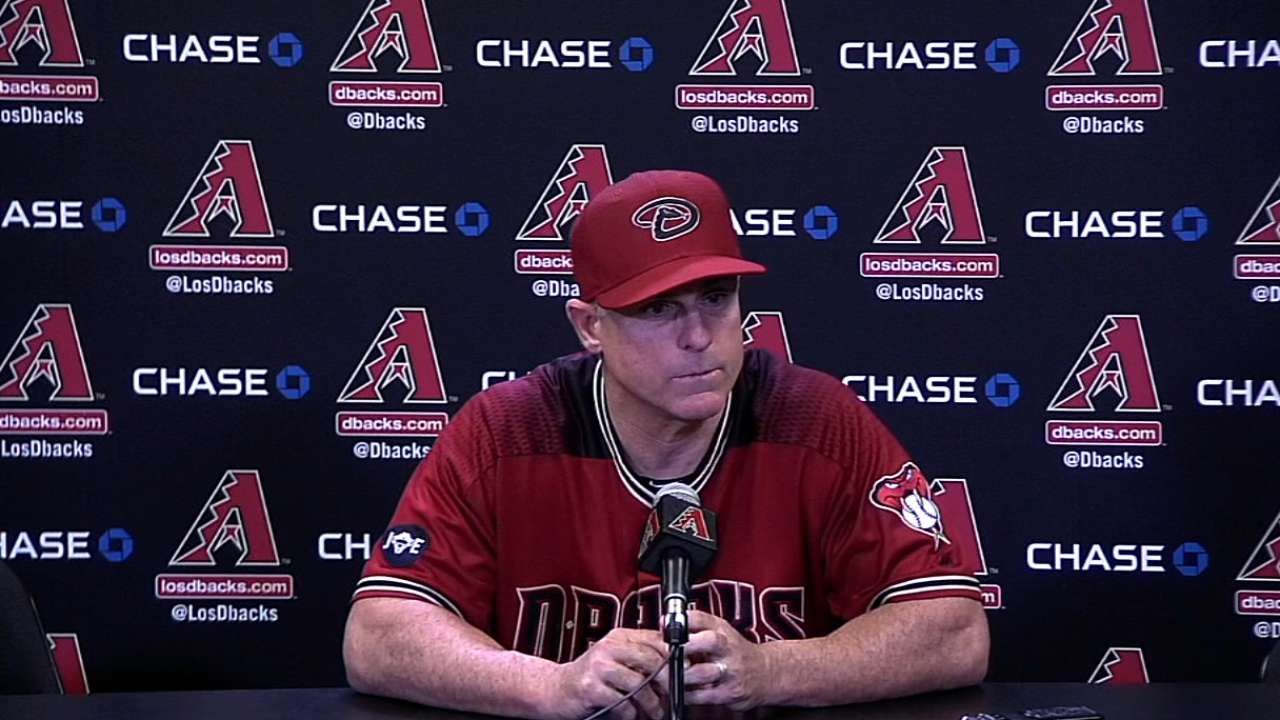 Lamb has homered in four of his last five games, and he leads National League in slugging percentage with a .607 mark. Only Boston's David Ortiz has a higher mark among those players with enough at-bats to qualify.
The success Lamb's had this season is a result, he said, of the work he did last winter in changing his mechanics at the plate. He lowered the placement of his hands so that he is able to keep his bat in the strike zone longer.
"It's just everything I've worked on this offseason, and it's felt good since spring," Lamb said. "It's not really about me, though. I had that hit, but it sucks to lose. We came back in this game and losing sucks. We had a bunch of opportunities, but you don't put it all on one play. There were opportunities at the beginning of the game and at the end there and just couldn't get it done. They got the big hit when they needed it. It's baseball."
Another key for Lamb has been making adjustments, and Sunday was an example of that.
In Friday's game, Gearrin caught Lamb looking in the eighth inning, but Sunday, Lamb was able to turn the tables.
"He pretty much attacked me the same way," Lamb said. "He pounded me away, pounded me away, pounded me away and then I went back and looked at it and he was trying to go backdoor again, the slider again -- the pitch I took the other night -- and he left it over the middle of the plate."
Steve Gilbert has covered the D-backs for MLB.com since 2001. Follow him on Twitter @SteveGilbertMLB. This story was not subject to the approval of Major League Baseball or its clubs.