ALCS rematch highlights Fourth of July games on MLB.TV
Pirates, Cardinals clash in St. Louis; Scherzer goes for Nats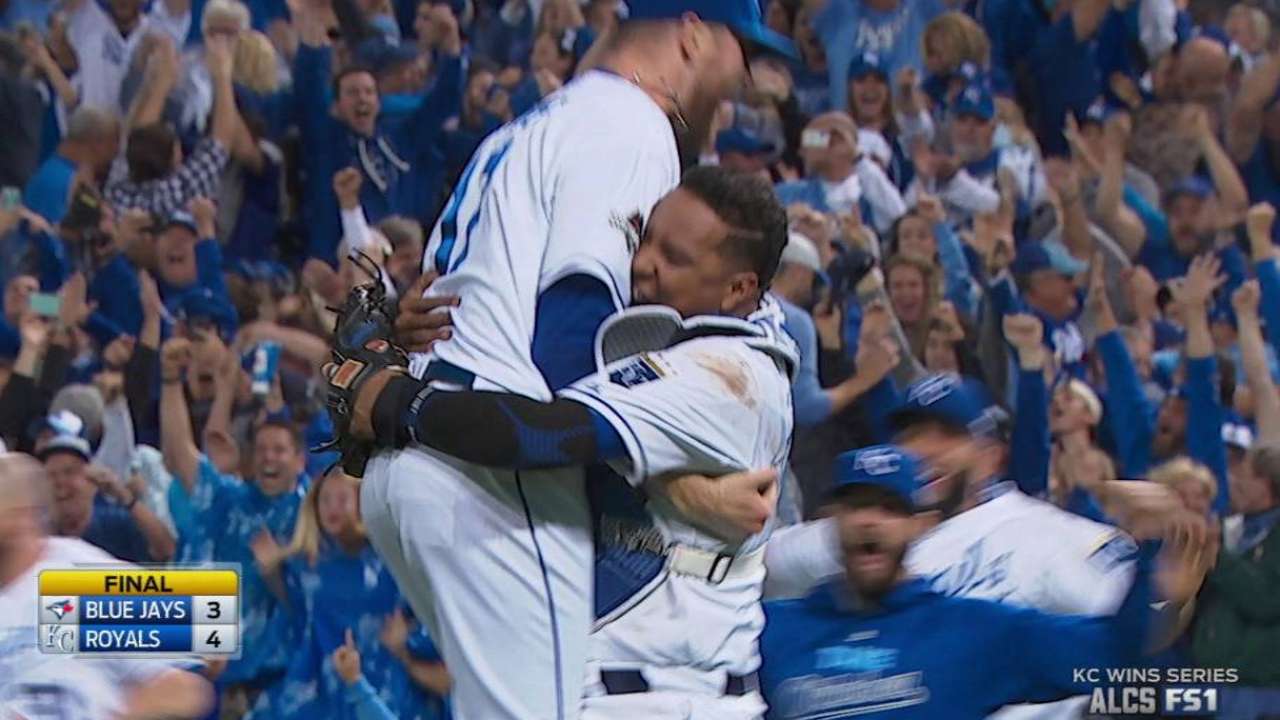 As much of the country celebrates America's Independence Day, there will be plenty of baseball to take in amid the backyard barbecues and fireworks.
An American League Championship Series rematch between the Blue Jays and the Royals highlights today's slate of games, all available for streaming live on MLB.TV.
Both third-place clubs are hoping to make a push in the standings heading into the All-Star break. Elsewhere in the schedule, Rick Porcello looks to keep his 6-0 record at Fenway Park unblemished in a matchup with the Rangers, and the Pirates and Cardinals meet for a division clash in St. Louis.
MLB.TV Premium has returned with the same features as last year, and is only $79.99 for the rest of the season. This package has the best value and provides access to more than 400 devices and a free subscription to the MLB.com At Bat Premium app (a $19.99 value). It offers the best picture quality ever -- a new 60 frames per second -- for supported devices. Monthly signups for MLB.TV Premium are now underway as well for $24.99.
The new MLB.TV Single Team package is also available as a $59.99 yearly subscription. You can watch a single team's live out-of-market games in full HD.
Here's what to watch for throughout the day (all times in ET):
ALCS rematch: KC@TOR, 7:07 p.m.
The Royals finish an eight-game road trip with a visit to Rogers Centre to take on the Blue Jays. It's a rematch of last season's ALCS, which Kansas City won, 4-2, en route to the 2015 title. Edinson Volquez will start for the Royals. He tossed six shoutout innings against the Blue Jays in Game 1 of the ALCS, but has never beaten Toronto in the regular season (0-4). There may be some lingering bad blood among Blue Jays fans toward Volquez, who plunked Josh Donaldson with a pitch last season that set off a series of events culminating in a benches-clearing scuffle. Volquez said he doesn't expect that to have any impact on the field.
"But I know the fans will be pretty crazy," he said. "But that's OK. We play good when fans are really into it."
The Jays will counter with right-hander Aaron Sanchez, who is 2-0 with a 1.80 ERA in his last three starts.
Stat that matters: Sanchez hasn't fared well pitching at home this year. He owns a 4.79 ERA at Rogers Centre compared with a 2.20 mark on the road.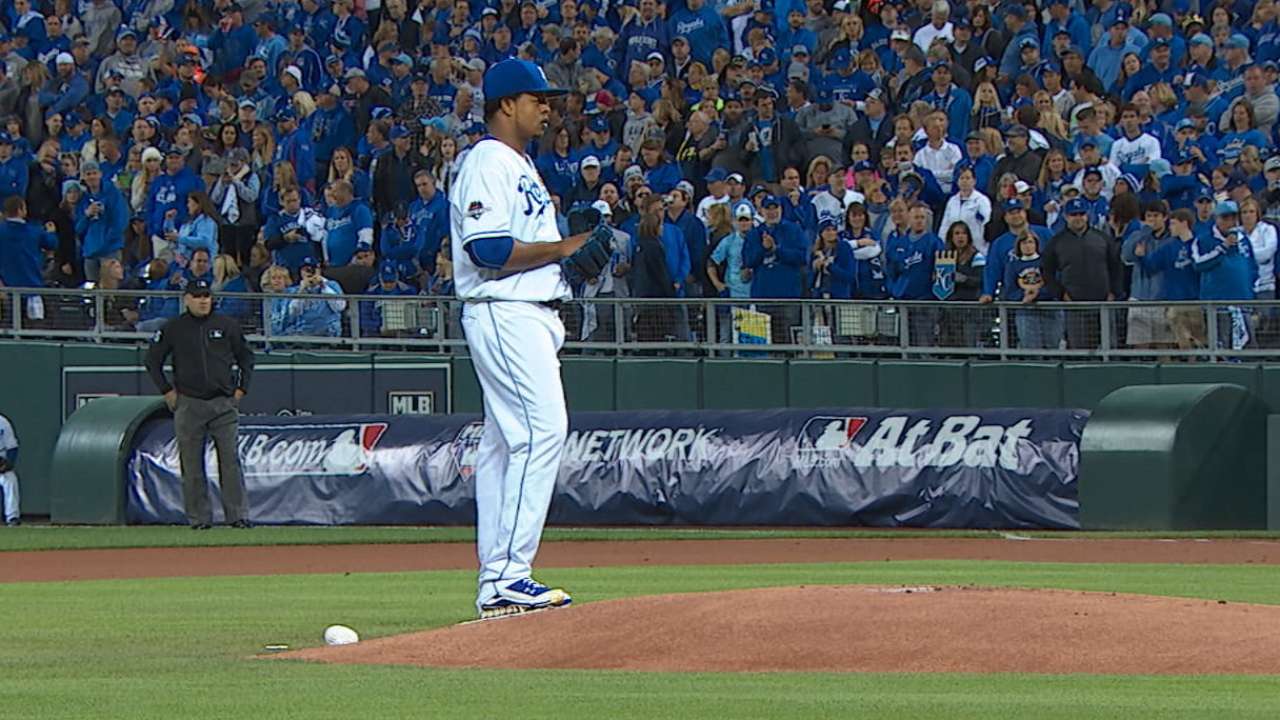 Porcello seeks 7-0 record at home: TEX@BOS, 1:35 p.m.
Porcello will try to stay unbeaten at Fenway Park this year when the Rangers come to town for a three-game series, beginning this afternoon. Porcello is 6-0 with a 3.48 ERA through seven starts at home this season. He draws a tough assignment in the Rangers, who are currently tied with the Giants for the most wins in baseball.
"I think the true definition of a quality starter is a dependable guy who can pitch a high number of quality innings," Red Sox manager John Farrell said. "Rick has done that."
Nick Martinez takes his turn in the Texas rotation, making his fourth start for the Rangers. He's been hit with some bad luck in his last two starts, exiting games vs. the Red Sox and Yankees with a lead, but receiving a no-decision in both cases after the opposing team rallied in the ninth for a win.
Stat that matters: This will be David Ortiz's final regular-season series against the Rangers. His 32 career home runs vs. Texas are tied with Jim Thome for 10th all-time by an opponent.
MLB.TV Premium subscribers get the Mosaic View -- split screen or quad, available on PC or Mac only. That always comes in handy, especially when scoreboard-watching looms. MLB.TV Premium and MLB.TV Single Team subscribers both enjoy HD and both will get real-time highlights and player stats automatically loaded moments after they occur (only for the game you are watching with MLB.TV Single Team, and for all games with MLB.TV Premium).
Chad Thornburg is a reporter for MLB.com. This story was not subject to the approval of Major League Baseball or its clubs.