Snitker taking no chances with Inciarte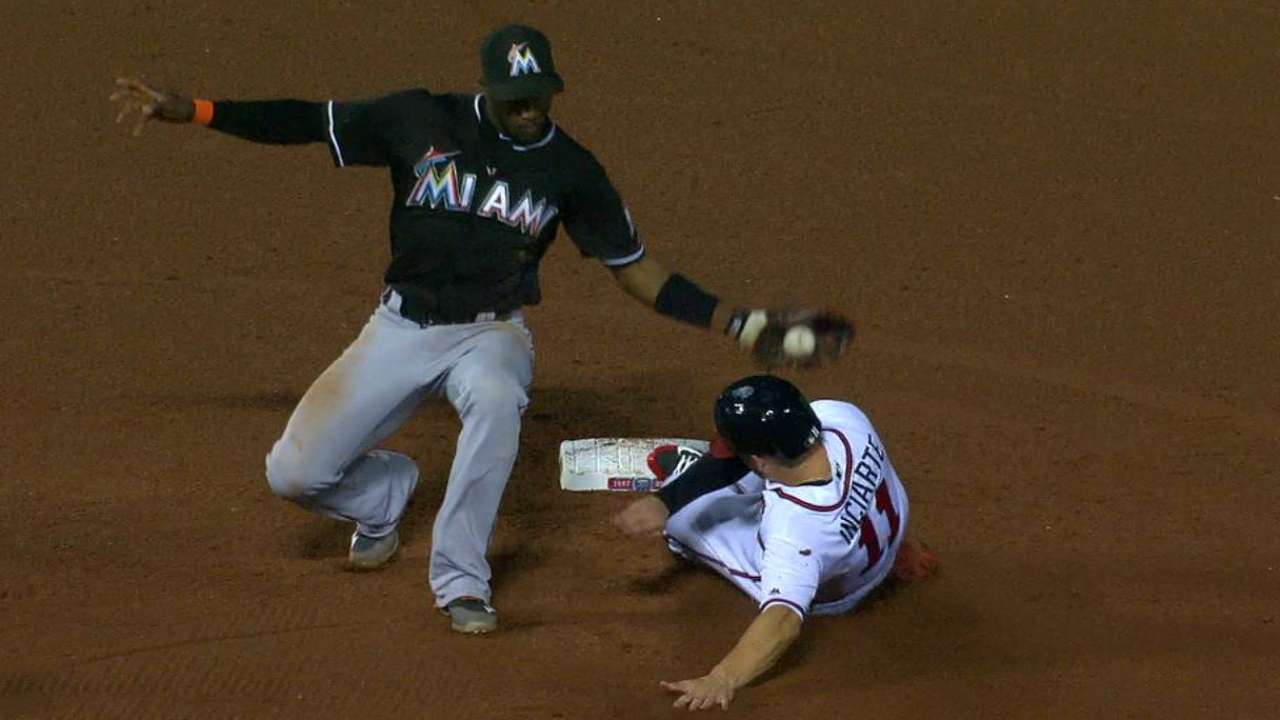 FORT BRAGG, N.C. -- Ender Inciarte campaigned to return to the lineup for Sunday night's Fort Bragg Game against the Marlins, but manager Brian Snitker opted to take the cautious approach with his center fielder, who has been sidelined since exiting Friday's game with a sore right groin.
"Who knows if we're going to have a rain delay or something like a wet field," Snitker said. "That's not really a good situation for him right now with the groin. So I think it's always been better to be safe than sorry."
Fortunately for Snitker, he did not necessarily need to play a man short, because Major League Baseball permitted the Braves and Marlins to add an extra player to their roster for Sunday night's game, an accommodation that has only previously been made when teams play a doubleheader.
The Braves promoted outfielder Ronnier Mustelier from Triple-A Gwinnett to serve as their extra player. Mustelier learned last week that he had been selected to participate in the International League All-Star Game. He has hit .293 and compiled a .737 OPS for Gwinnett.
"He's having a good year," Snitker said. "He's swinging the bat there. This is a good opportunity for him to change scenery for a day. It's kind of good timing for us, too."
Mustelier will likely be optioned back to Gwinnett on Monday.
The Braves had previously planned to activate veteran infielder Gordon Beckham from the disabled list on Monday, but because weather conditions limited Beckham to three plate appearances for Class A Advanced Carolina on Saturday, the club has pushed back his return until later this week. Beckham has been sidelined since straining his left hamstring on June 2.
Mark Bowman has covered the Braves for MLB.com since 2001. This story was not subject to the approval of Major League Baseball or its clubs.