Thor puts bone spur concerns to rest with 9th win
Mets righty strikes out eight over seven strong innings of one-run ball vs. Cubs
NEW YORK -- A poor outing against the Nationals on Monday coupled with the diagnosis of a small bone spur in Noah Syndergaard's right elbow raised some concern in Flushing.
The Mets, however, maintained that the troubles in Washington were caused by an uncharacteristic lack of command, not the injury, and on Sunday in the Mets' 14-3 win over the Cubs, Syndergaard proved it. The right-hander allowed just one run on seven hits over seven innings while striking out eight to improve to 9-3 on the season.
"I felt really calm out there," Syndergaard said. "I wasn't trying to do too much. In that start against the Nationals, I was feeling really strong and really good, and I was just trying to throw the ball harder as opposed to going out there and pitching."
Syndergaard got off to a shaky start in the first inning, surrendering a hard-hit double to the left-center-field gap to Jason Heyward and then an RBI single to Anthony Rizzo before stranding a pair of runners to limit the damage to one.
From there, though, the 23-year-old returned to the dominant form that has helped him rank fifth in the Major Leagues in ERA at 2.41.
He retired 11 batters in a row from the second through the fifth innings before giving up a leadoff single to Addison Russell in the sixth. The Cubs struck for three more hits over the next two frames, but Syndergaard managed to hang a zero on the scoreboard in both innings before exiting after the seventh.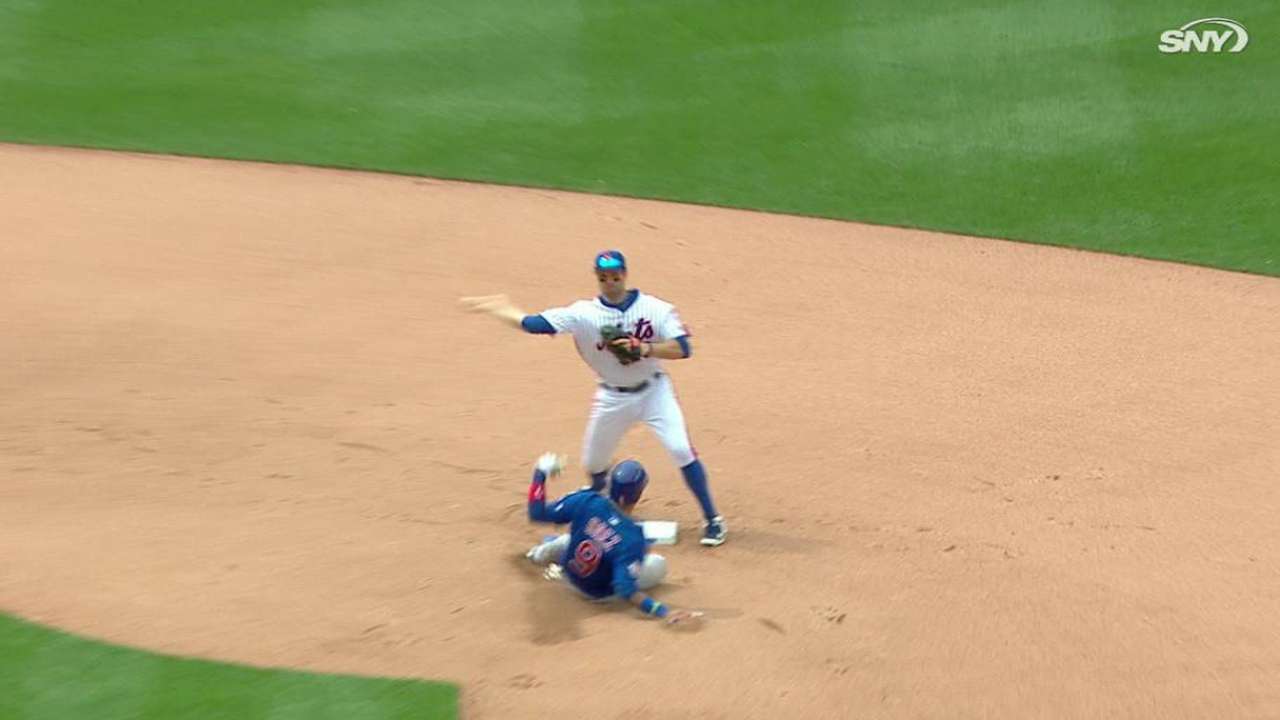 "When you have a bad outing, of course you want to go out there and do your best to get a better one," said catcher Rene Rivera. "That's what separates a stellar pitcher from an average pitcher -- the way you bounce back after a bad outing."
Elbow-wise, everything seemed to be in check. Syndergaard averaged 98.4 mph with his fastball and 98.0 with his sinker while throwing 26 sliders, a pitch that fellow starter Steven Matz has had to lay off of because of a larger bone spur in his elbow.
Syndergaard also had the benefit of not having to throw too many high-intensity pitches given the Mets' 14-run output, seven of which came in the second inning.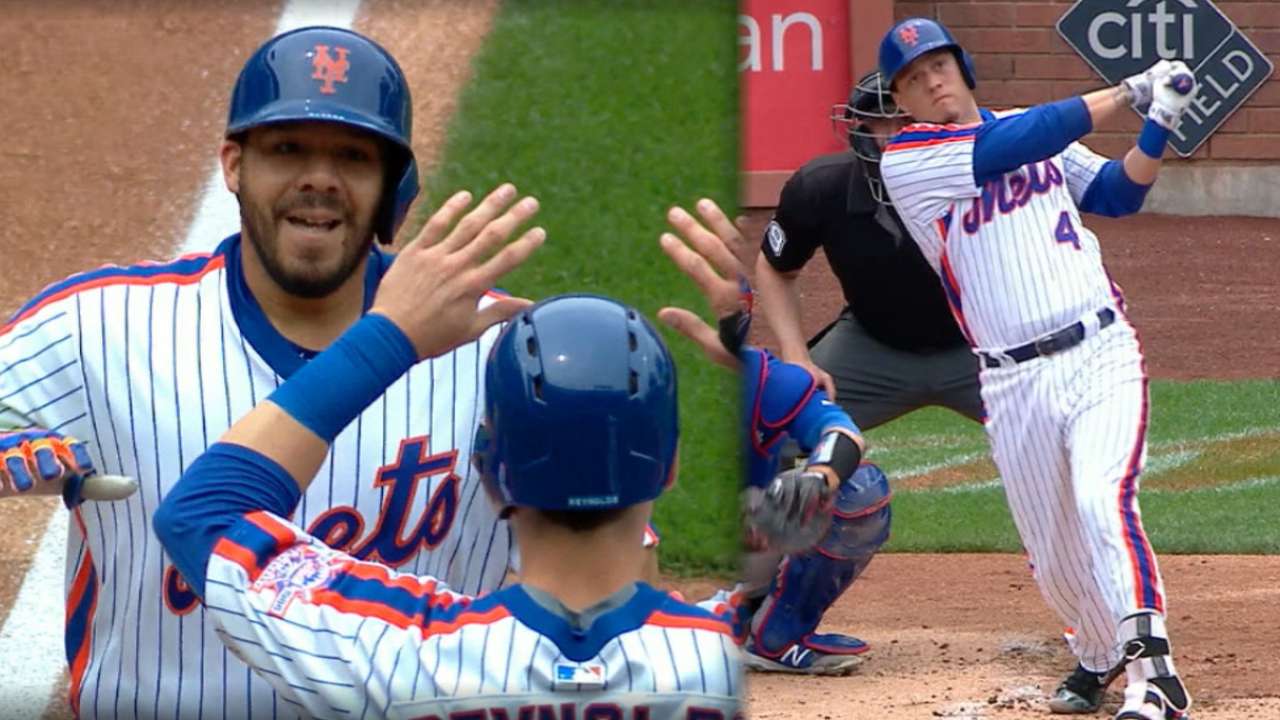 "It was a lot of fun to watch our offense really come alive tonight, and it makes my job easier out there, but the last thing you want to do when you have a big lead like that is to start walking guys," Syndergaard said. "I just went about my game and continued to pound the strike zone."
In all, Syndergaard capped off a weekend pitching performance in which the Mets posted a 2.25 ERA against the Cubs -- who rank second in the Majors in runs -- which helped earn the club its first four-game regular-season sweep of Chicago since June 17-20, 1985.
"That's a lineup that can leave the ballpark whenever they need to, and for us to come in here with the home crowd and sweep four games is really incredible," Syndergaard said. "Now we have this momentum going into the Marlins series and we'll carry that into the Washington series as well."
Troy Provost-Heron is a reporter for MLB.com based in New York. This story was not subject to the approval of Major League Baseball or its clubs.