Hurdle's dance moves lead top GIFs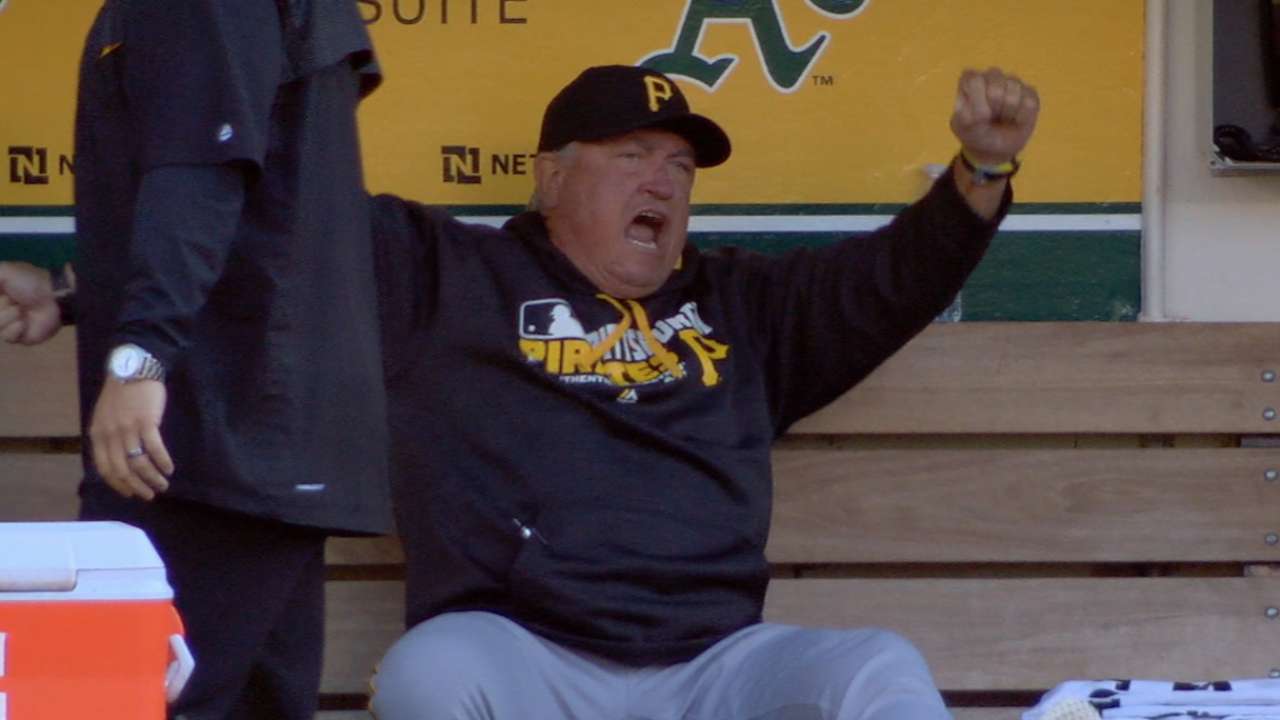 Here are the top GIFs from Saturday's games, courtesy of @MLBGifs.
1. Saturday dance fever
Pirates manager Clint Hurdle pleases the internet with what appears to be dance moves in the visiting dugout in Oakland.
2. No sale
Chris Sale is tough to hit, just ask Carlos Gomez.
3. A true Angel
The Angels bombarded the Red Sox, 21-2, at Fenway Park, but at least this fan got to go home with one of Mike Trout's bats.
4. Up, up and away!
Adam Eaton went airborne to try and score for the White Sox.
5. He deserves a black belt
Oswaldo Arcia creates some firewood by snapping a bat over his knee.
6. Talk about a six-pack
C.J. Cron had a game for the ages against the Red Sox, crushing these two homers on his way to going 6-for-6 with six RBIs.
7. You can't catch me
Justin Turner shows off a solid backpedal after striking out against the Rockies.
Austin Laymance is a reporter for MLB.com. This story was not subject to the approval of Major League Baseball or its clubs.