Day after tough loss, Cash sheds light on 'pen moves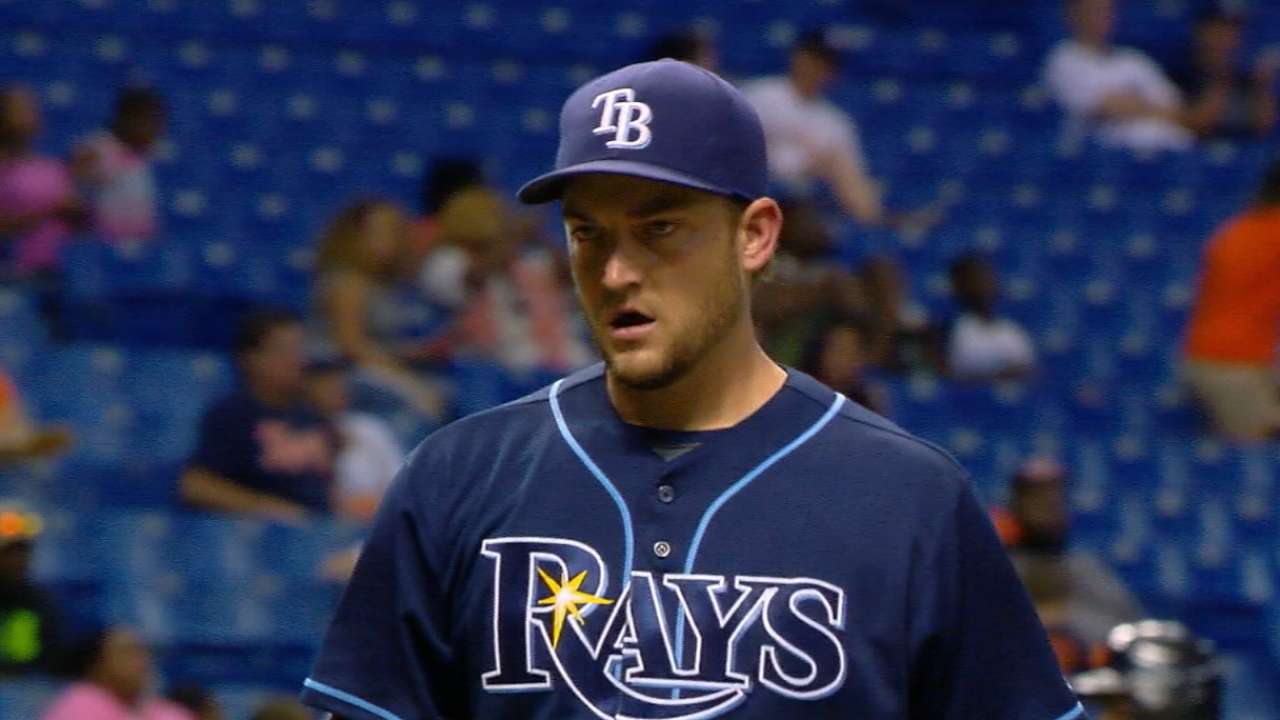 ST. PETERSBURG -- Matt Andriese had tossed just 27 pitches and recorded nine outs. The Rays had a three-run lead going into the bottom of the eighth inning Thursday, and had it stayed that way, Andriese would have pitched the ninth. But Tampa Bay scored two runs in the eighth, and the Rays went to Ryan Garton to finish the game.
And as a result, the Rays became the first home team in 94 years to blow a five-run lead in the ninth inning to the Tigers. Thursday night's loss was one to forget, one that manager Kevin Cash said might have been the most frustrating of an already frustrating season.
"Ultimately the decision comes down to [a] five-run lead," Cash said. "We should have six guys capable of getting three outs in that situation. It just didn't happen. That's not calling anybody out, or the bullpen out. It just didn't happen."
Cash said not using Andriese too much was also a consideration. The hope was less work would mean he'd not need as many days off in between appearances. He also said the Rays have been looking for spots to get Erasmo Ramirez -- who blew the save -- more time off.
It was the biggest blown ninth-inning lead for the Rays at home in team history. Cash said it's only one loss, "not five," but acknowledged some losses feel worse than others.
"It's a loss," Cash said. "All the losses hurt. That one stung, no doubt."
Injury updates
• Rays closer Alex Colome, who's on the disabled list with a medial biceps strain in his pitching arm, will throw another bullpen session on Sunday. He said he hopes to be activated from the DL early on Tuesday or Wednesday of next week.
• Starting pitcher Alex Cobb will wait until his bullpen session on Sunday to decide if his next rehab step from Tommy John surgery will be making a Minor League start, or if he'll pitch in another simulated game at Tropicana Field.
• Steven Souza Jr. will play the field for Class A Advanced Charlotte on Friday. He's likely to return to the Rays in the next couple of days, and has said he feels really good coming back from a hip strain.
Sam Blum is a reporter for MLB.com based in St. Petersburg. This story was not subject to the approval of Major League Baseball or its clubs.